Dragon Age is a popular series of fantasy video games made by BioWare that have captivating stories, detailed worlds, and fun gameplay.
However, users may occasionally encounter a frustrating error message stating "Oops! An error occurred" while using Dragon Age Keep, which is a platform where the players can tailor their decisions made in Dragon Age.
The full error message reads: "Oops, an error occurred. Please refresh the page and retry."
In this article, we will explore the possible causes behind this issue and provide solutions to fix it.
What Causes "Oops An Error Occurred" On Dragon Age Keep?
Many users have reported encountering the "Oops an Error Occurred" message in Dragon Age Keep, and there are several possible reasons for this problem.
Firstly, if your internet connection is unstable or interrupted, the Keep may fail to load properly and display the error.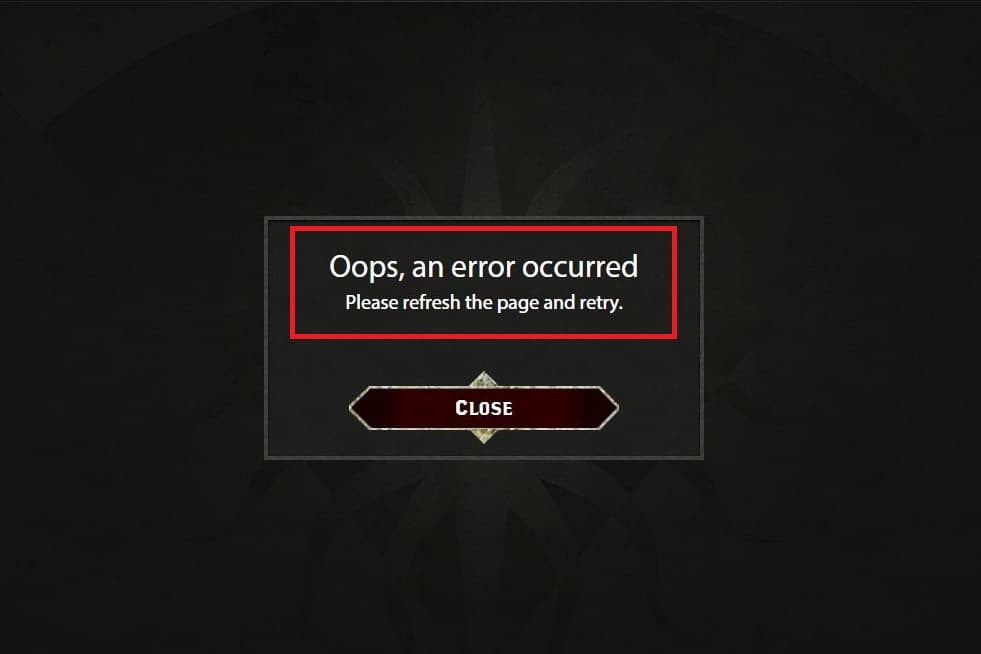 Secondly, server issues on the Dragon Age Keep side, like technical problems or maintenance, can also contribute to the error message.
Luckily, we were able to find some workarounds that might help you fix this issue.
If these workarounds do not resolve the problem, it is recommended that you contact the support team for further assistance.
How To Fix "Oops An Error Occurred" On Dragon Age Keep?
If you encounter the "Oops! An Error Occurred" message on Dragon Age Keep, several fixes can help address the issue but first you should try to reload or refresh the page of Dragon Age Keep as the error suggests and try the fixes below after that if you still see the error message.
1. Check Your Internet Connection
Make sure that your internet connection is steady and stable.
Any disruption in your internet connection can cause this issue.
Here are the steps to Check your internet connection:
Turn off your router or modem, wait for a few seconds, and then turn it back on.
If the problem persists, you can reset your network settings on your device. Go to the network settings menu and look for an option to reset or restart network settings.
Try connecting your device to a different Wi-Fi network or switch to a cellular data network to see if the issue is specific to your current network.
If possible, try connecting to the internet using a different device, such as a smartphone or tablet, to see if the issue is specific to your device.
2. Check The EA Server Status
Check if the server of EA is experiencing any issues, such as technical problems or maintenance.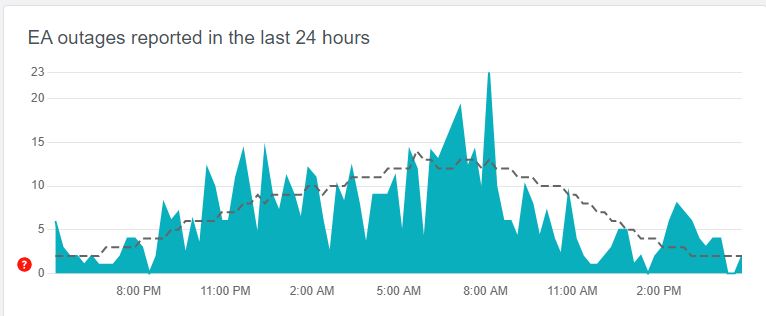 If it is undergoing any such issues then that might be the reason why Dragon Age is showing you error. It is recommended that you wait for some time and try again later.
3. Delete Browser Cache
For the next fix, you can try to delete the browser cache and see if that helps in loading the page of Dragon Age Keep.
Clear Browser Cache for Google Chrome
Open Google Chrome.
Click on the three dots at the top right corner.
Select More Tools.
Click on Clear browsing data.
Check all the boxes.
Click on Clear data.
Clear Browser cache for Microsoft Edge
Open Microsoft Edge and go to Settings.
Select Privacy, search, and Services.
Select Choose what to clear under it and select Clear browsing data.
Click on Clear browsing data now.
Under Time range select a time range that you want to clear the data for.
Click on Cookies and other site data, and then select Clear Now.
4. Restart Your Device
Sometimes, resolving the temporary issue can be as simple as restarting your device.
Give it a try and see if that resolves the problem with the Dragon Age Keep.
5. Try Using A VPN
For some users, using a VPN has worked for them. Try using a VPN and then check if the issue has been resolved or not.
6. Contact EA Support

If the previous solutions don't work, contact EA support for additional help.
They have the knowledge and experience to assist you in troubleshooting the issue and offer guidance to fix the problem with Dragon Age Keep.
Similar Posts: