Are you trying to log in to MyGovId and keep encountering an error message with the error code NWK000003?
The full error is "Something went wrong, There is a connection issue, Close MyGovId and try again, error code NWK000003".
Don't worry, you're not alone.
MyGovId error code NWK000003 typically indicates a connection issue preventing the app from functioning properly.
Fortunately, there are a few steps you can take to fix the issue and get back to using MyGovId without any problems.
How To Fix MyGovId Error Code NWK000003
Step 1: Check Your Connection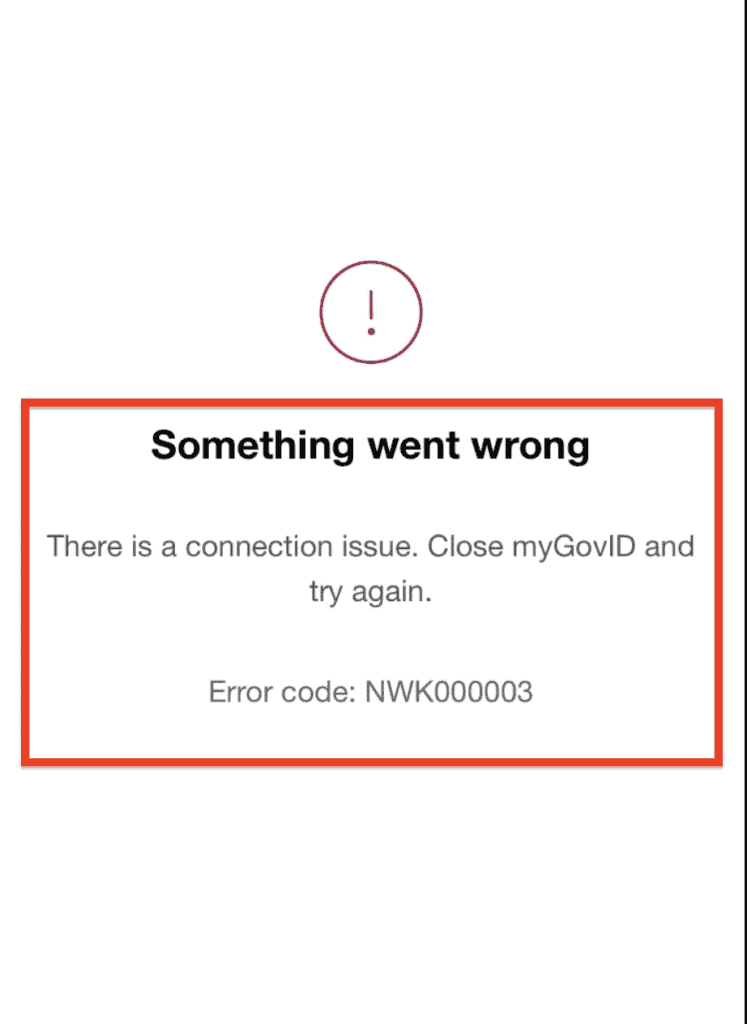 Before doing anything else, make sure you have a stable internet connection. Ensure you're connected to a Wi-Fi or cellular network and that you're not in airplane mode.
If your connection is weak, try moving closer to your router or restarting your device.
Once you've confirmed your internet connection is strong, move on to the next step.
Step 2: Close And Reopen The MyGovId App
Sometimes, simply closing and reopening the MyGovId app can fix connection issues. Make sure you completely close the app, not just minimize it.
Make sure you don't have any other instances of the app open before trying to log in again.
If you're using an iPhone, swipe up from the bottom of the screen and swipe the app up to close it.
For Android users, go to your device's settings, select "Apps," find MyGovId, and tap "Force stop." Then reopen the app and try logging in again.
Step 3: Update The MyGovId App
If none of the above steps work, check to see if you have the most up-to-date version of the MyGovId app. Go to your app store and search for MyGovId. If there's an update available, install it and try logging in again.
Step 4: Change Your Network Connection
If you're still experiencing the error code NWK000003 after trying all of the above steps, it's possible that your network connection is the issue.
Try switching from Wi-Fi to mobile data or vice versa, depending on which one you're currently using.
This might help resolve any connection issues preventing you from logging in to MyGovId.
By following these steps, you can get back to using MyGovId without any issues and avoid NWK000003 error code.
Similar Posts: