Lyft is a famous ride-sharing company that individuals and businesses use to transport workers or customers.
Lyft plan ahead allows users to schedule pickups of rides up to seven days in advance.
The Lyft ahead Plan at the moment is only available in a handful of cities, and it still needs to be optimized.
But Lyft hopes it will be a better option for drivers and passengers.
It might seem like a great idea, but the implementation is where things fall apart.
Users report that even after scheduling the ride on the app, the driver rarely arrives to pick up the scheduled ride.
This blog will explain how to fix Lyft Plan Ahead feature not working and the reason behind it.
Stay tuned until the end.
The more interesting information are waiting for you.
Why Is Lyft Plan Ahead Not Working?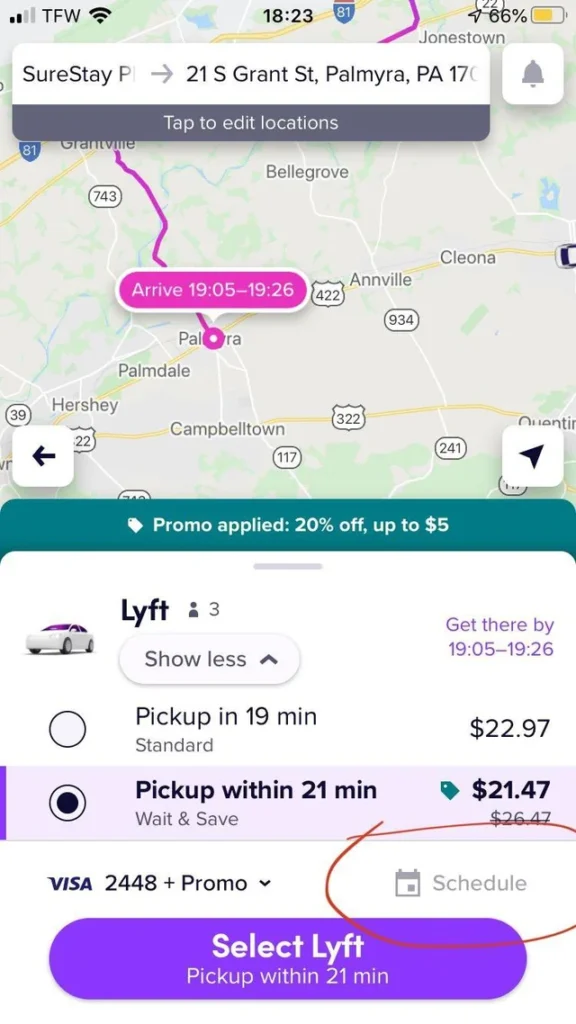 Lyft Plan Ahead is a feature allowing you to plan and schedule your ride in advance.
You can schedule up to 7 days ahead.
Lyft provides scheduled rides for Standard, XL, Lux, Lux Black, and Lux Black XL ride types in some regions.
By the way, Lyft Plan ahead feature is not working due to:
Not available always
Not available in all ride types
May not be available for all types in the region
How To Fix Lyft Plan Ahead Not Working?
Before moving into the solution, you must understand How the Lyft Plan Ahead Works.
When you schedule a ride, it does not book the driver in advance instead it gives requests to drivers who are available nearby.
If no one is available, no driver might show up, and Lyft cancels the ride automatically after 45 minutes.
So it is better to book the ride on time and wait for the driver to pick you since you cannot guarantee the scheduled ride.
Let's move to the possible fix:
1. Not Always Available
Lyft plans is not available at all time.
On scheduling the ride, the Lyft Plan ahead feature sends a request to nearby drivers.
If it finds no response, you cannot confirm your scheduled ride.
In this case, trying after a few minutes may help you win.
2. Not Available In All Regions
Yes.
It is the most important point that everyone keeps in mind.
Check the Lyft schedule feature availability region and ensure your area is on the list.
If it is not on the list, you cannot access the Lyft plan ahead feature.
3. Not Available In All Ride Types
Lyft rideshare provides a wide range of riding types, including Standard, Standard XL, Luxury, Luxury Black, and Luxury Black XL ride types.
If you see the schedule option in gray, then click Standard.
It works fine since the standard type is the default available option for the respective regions.
4. Driver Might Cancelled The Ride
The driver has the option to cancel the pickup ride on Lyft.
He might nullify the ride since he might not be available in nearby location at a scheduled time.
Secondly, you may need to arrive on time.
Otherwise, the driver showed up and left by clicking no person on Lyft.
Those mentioned above are why you cannot use the Lyft Plan Ahead Feature sometimes.
If you visit the Lyft website, you can see the Note message saying, "we can't guarantee the availability of drivers in your area during your pickup window."
Though the Lyft Plan Ahead feature is an excellent option, the Lyft team must improvise the execution.
Anyway, What do you think?
Is Lyft Plan ahead a helpful feature if it is optimized?
Comment your thoughts below.
Thank you.
Happy Reading.
Similar Posts: