Are you also facing problems while trying to log in to the MyFitnessPal app because it was unable to connect to the server? You are not alone.
Many are getting an error message stating "Login Failed. We were unable to connect to the server to log you in" while trying to log into the health and fitness app by Under Armour.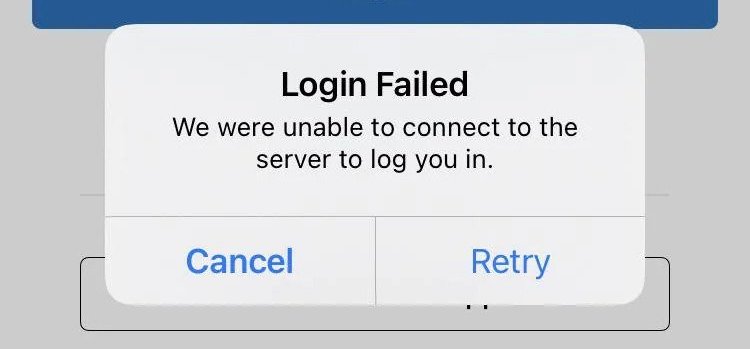 This is an understandably frustrating ordeal when you can't log into the MyFitnessPal app when you are trying to take care of your health, or just want to stay on track on your fitness journey.
But that is why we are here to help you! Here is a comprehensive guide that explores why you may be facing this error on the MyFitnessPal app, and ways to fix it.
What Causes "Login Failed Unable To Connect To Server" On MyFitnessPal?
There are many reasons that could have possibly caused this login failure to occur.
In fact, it seems to be a recurring issue with users. Here are some potential causes for the problem:
1. Technical Issue With MyFitnessPal App
There may have been a technical issue while downloading the MyFitnessPal app to your device.
It is possible that this error may have led to a glitch in the app that prevents you from logging in and shows you that error message. If this is the cause, it is often easily resolvable.
2. MyFitnessPal Server Problems
The MyFitnessPal servers may be down, facing problems, or undergoing maintenance.
Any of these could have prevented the app on your device from connecting to the servers, leading to you facing difficulties with logging in.
Problems with the server can affect other aspects of the user's experience with the app.
3. Too Much Cache On MyFitnessPal App
It is possible that your login attempts are failing due to too much cache on your MyFitnessPal app.
If there is too much cache on your app, it will affect various aspects of its functioning by making it slower or even unresponsive.
This may be what is causing the login failure on the app.
How To Fix "Login Failed Unable To Connect To Server" On MyFitnessPal?
1. Check MyFitnessPal Server Status
It is possible that the error you are encountering on your MyFitnessPal app is due to server problems.
You can check the MyFitnessPal server status to see if there are any problems with it.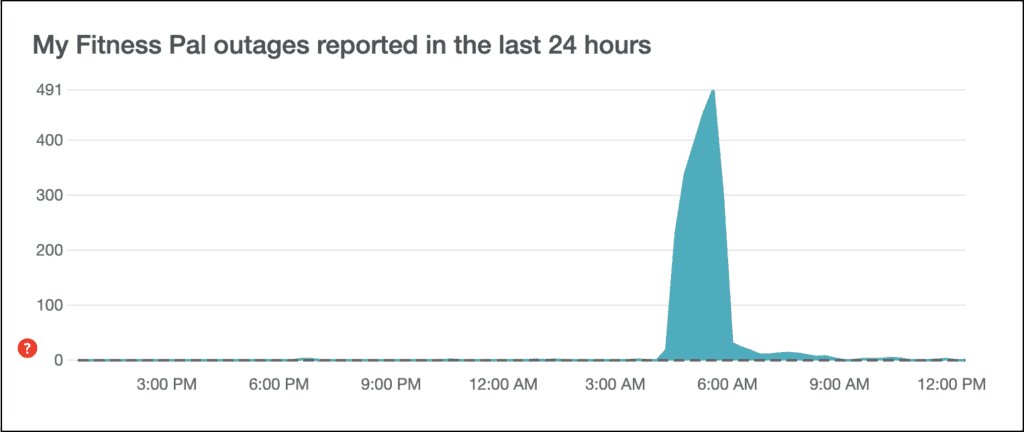 You can also stay updated with the MyFitnessPal app systems to be informed about whether the Support team is aware of the issue and working on it.
If the servers are down or there are problems with other systems, then you will have to wait a while before attempting your login again.
Until then, check in regularly to see if the issue is resolved.
2. Check Your Internet Connection
If you are seeing the same error even after trying all these different solutions, it is possible that your internet connection is the issue.
You can check how fast your network is by carrying out a speed test:
Go to speedtest.net.
Click on the "GO" button on your screen.
Wait for the site to give you a report.
Check the ping rate that is given next to the yellow arrows.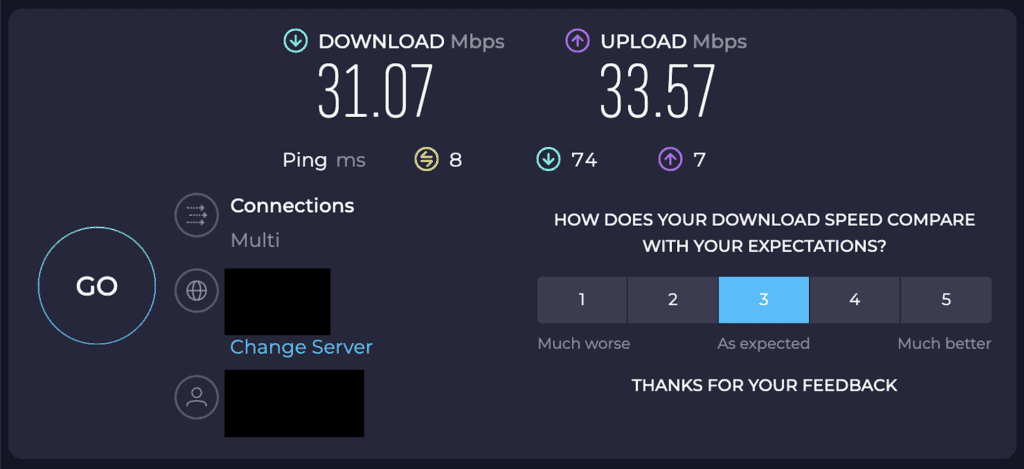 Any ping rate that is 100 ms or lower is highly suggested to use apps and browse the internet.
If your internet connection is slow, you can either reset your router or switch to a different network.
To reset your router, locate its reset button and press it for a few seconds, then wait for it to light back up again.
If you are connected to Wi-Fi, you can switch to Mobile data or Hotspot.
3. Clear Cache On MyFitnessPal
If there is too much cache on your MyFitnessPal app, it will interfere with normal functions and processes such as logging in.
The process to clear the cache on iOS and Android is different.
For IOS Devices
Open Settings.
Go to General.
Select iPhone Storage from the menu.
Select MyFitnessPal from the apps shown.
Select Offload App in the options.
Reinstall the MyFitnessPal app. All your data should still be intact as the app was not deleted.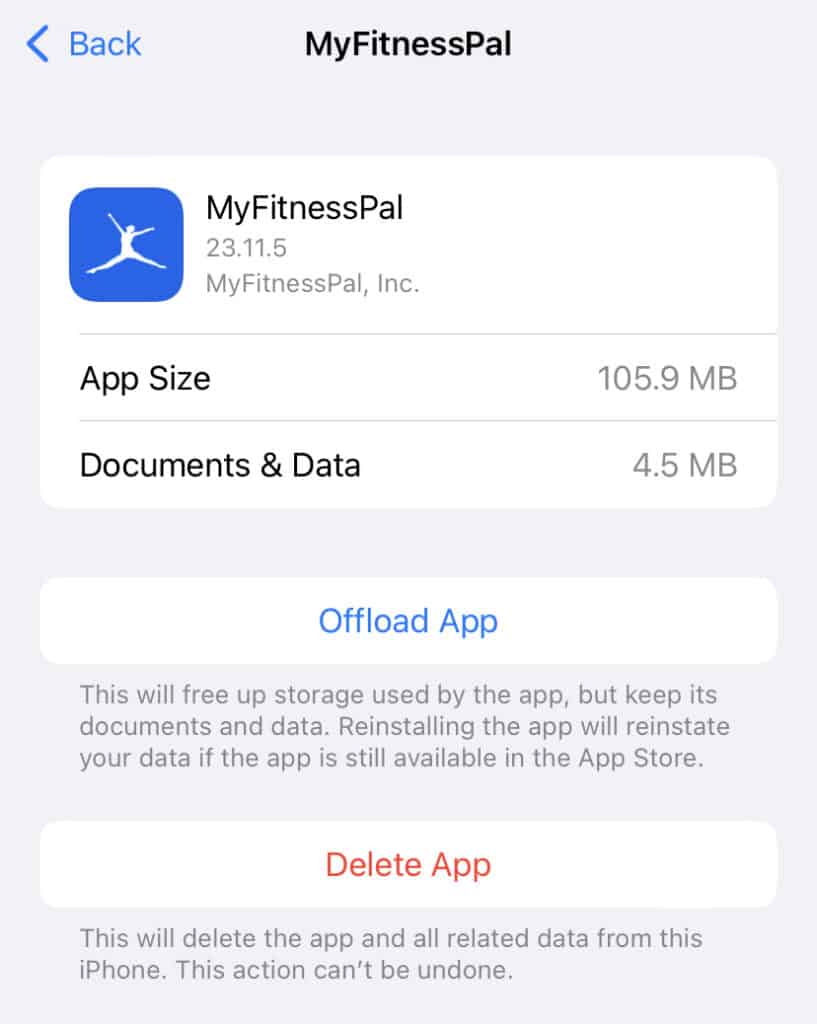 For Android Devices
Open Settings.
Select Apps from the menu.
Select MyFitnessPal from the apps shown.
Select Storage from the options.
Press on Clear cache.
Once the cache is cleared, your app should run as normal and you will be able to log in again.
4. Visit MyFitnessPal From Browser
If logging in on your app still is not possible, it might be that there is a problem with the MyFitnessPal app itself.
An easy alternative is to log into the MyFitnessPal website instead by visiting it on your favourite browser.
You can do this both on your phone or on your desktop device.
The best part is, you can do almost all the same things on the browser as you could on the app, and it will save your progress to the account too!

5. Uninstall And Reinstall Your MyFitnessPal App
MyFitnessPal highly recommends that if you are facing this issue, then try uninstalling and reinstalling the app.
Follow these steps to uninstall the MyFitnessPal app from your device:
Navigate to where the MyFitnessPal app icon is on your home screen.
Press and hold down on the app icon until it starts shaking (on iOS) or a popup menu appears (on iOS and Android).
If you have an iOS, press the minus button on the top-right corner of the app icon, or choose the Remove app option from the menu, and then finally select Delete app.
If you have an Android, choose the Uninstall option.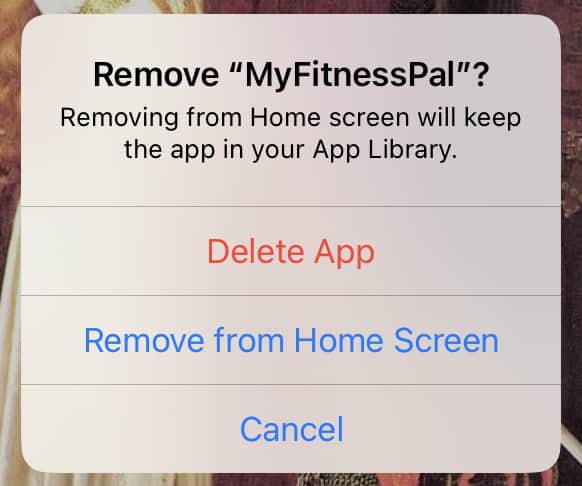 Once uninstalled, you can install the app once more with the following steps:
Open App Store (on iOS) or Google Play Store (on Android).
Enter MyFitnessPal in the search bar.
Click on the Install button.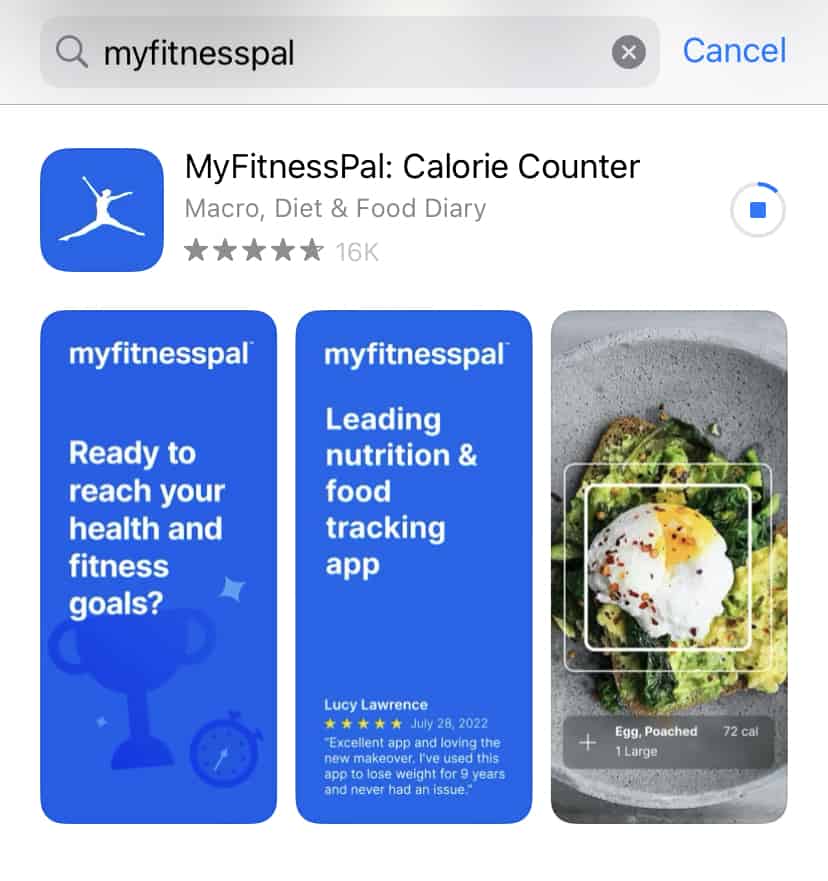 After its installation, your MyFitnessPal app will run as normal, and you can log in without any hassles.
6. Contact MyFitnessPal Support
If none of these previous methods has worked for you, it is best to bring this up with the MyFitnessPal support team.
You can do this either by visiting their Support page or sending them an email at [email protected].
They will then reach out to you to provide assistance accordingly or work to resolve this issue in their next update.
Similar Posts: