Are you having trouble running FiveM in your system?
Maybe you are getting the error code 500 whenever you are trying to open the game and connect to the servers to play it.
If that is the case then there is no need to worry because we are here to help you.
FiveM is a great mod for GTA V that allows the players to play the game in online multiplayer mode.
However, similar to other mods FiveM can also have issues that can completely ruin the gaming experience for you.
In this article, we will be going over the reasons why your FiveM might be showing you the error 500 and what you can do to fix it.
What Causes FiveM Error Code 500?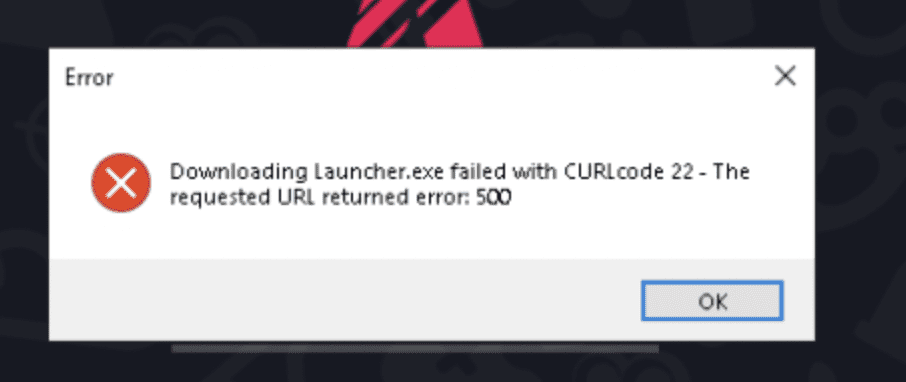 There can be a few reasons why you are seeing the error code 500 in your FiveM whenever you are trying to open the game.
There is no official information provided by FiveM yet as to why this error 500 happens however, most players have suggested that it can be a bug in the system of FiveM.
Others have also suggested that it can be due to the collection of junk files in the cache of FiveM.
If you have antivirus enabled in your FivbeM then that can also be another reason why you are having issues with FiveM running smoothly in your system.
How To Fix FiveM Error Code 500?
In this section, we will be discussing the fixes that will be able to help you to fix the issue of Error 500 in your FiveM.
1. Log Out And Log In To FiveM
The first thing that you can try to do is to log out of your FiveM account and then log into it again.
This is a simple solution but many players have reported that doing this has solved the issue for them. 
However, you might want to wait for some time before logging in to the account just to be sure that any bugs or glitches are gone from your account.
2. Delete The Cache Files Of FiveM
You can also try to run FiveM by deleting all cache folders from your FiveM folders.
Cache folders often have corrupted files and junk files in them which makes it difficult for FiveM to run the programme correctly.
When you have cleared the cache folder of FiveM then your FiveM should not have any issues connecting to its server and downloading the content.
Open your desktop and Press Ctrl + R from your keyboard.
Write %localappdata% and click OK.
Now locate the FiveM folder from the tab that had opened.
You can then open the folder and go to FiveM application data.
Delete caches file.
Open the Cache folder.
Delete the files in there.
Close the window.
3. Wait For Sometime
If there is an issue with the FiveNM system then also you might be seeing the 500 error code.
In that case, the chances are that the technical team is already trying to fix the issue.
You can wait for some time and then try to open FiveM and see if the issue is resolved by then.
4. Disable The Antivirus
As an alternative solution, you can also make sure that you have properly disabled your antivirus before you try to run FiveM in your system,
Many times FiveM is unable to connect to its server due to the antivirus stopping the service requests from going through.
You can try to uninstall the antivirus and then open FiveM if you find that disabling your antivirus does not help.
5. Contact FiveM Support Team
After you have tried the fixes in this section, you should be able to fix the issue of error 500 in your FiveM however if you still see the error 500 then please contact the FiveM Support Team and they would be able to help you out.
Similar Posts: