Are you too trying to log in to your Crunchyroll Account But, Unfortunately facing the error of "Unauthorized Request"?
Don't worry you are not the only one facing this issue.
Crunchyroll, a popular streaming platform for regular Asian anime dramas, OVAs, and, anime TV shows has become a beloved hub for millions of fans worldwide.
However, like any online service, Crunchyroll isn't immune to technical issues, and one of the most common problems users encounter is the "Unauthorized Request" error.
Several things may cause the irregular behavior of the Crunchyroll platform.
So today, let us know all about the common causes for Crunchyroll's unauthorized requests. 
In this comprehensive guide, we will delve into the causes of the Unauthorized Request error on Crunchyroll and provide step-by-step solutions to resolve it.
What Are The Possible Reasons Behind "Unauthorized Request" On Crunchyroll?

There are several reasons why you might encounter the Unauthorized Request error on Crunchyroll some of them are as follows :
Improper Internet Connection.
Pending Browser's Updates.
Crunchyroll's Server Is Down.
Typing Error In Username/Password.
Your Account Flagged For Some Suspicious Activity.
Your Account Has Multiple Logins At The Same Time In Different Devices.
Blocked Pop-Ups By Browser.
Some Browser Extensions Hindering Your Login.
Crunchyroll Blocked Your Account.
Crunchyroll Is Restricted In Your Region.
How To Fix The Issue Of "Unauthorized Request" On Crunchyroll?
1. Check The Internet Connection
Your internet connection is the foundation of your online experience, including streaming on Crunchyroll.
Any interruptions or inconsistencies in your internet connectivity can result in errors and disruptions when trying to access or stream content.
Therefore, verifying your internet connection is a crucial initial step in identifying the root cause of the "Unauthorized Request" error.
You can try disconnecting your Wi-Fi and keep it off for a couple of seconds.
Then turn on your Wi-Fi to check if Crunchyroll is working properly or not.
2. Check Your Username And Password
There can be chances that you are facing the error of "Unauthorized Request" because of mistyping your username or password while logging in to your Crunchyroll account.
In that case, you should recheck the username and password that you wrote and then retry logging in to your Crunchyroll account with the correct username and password.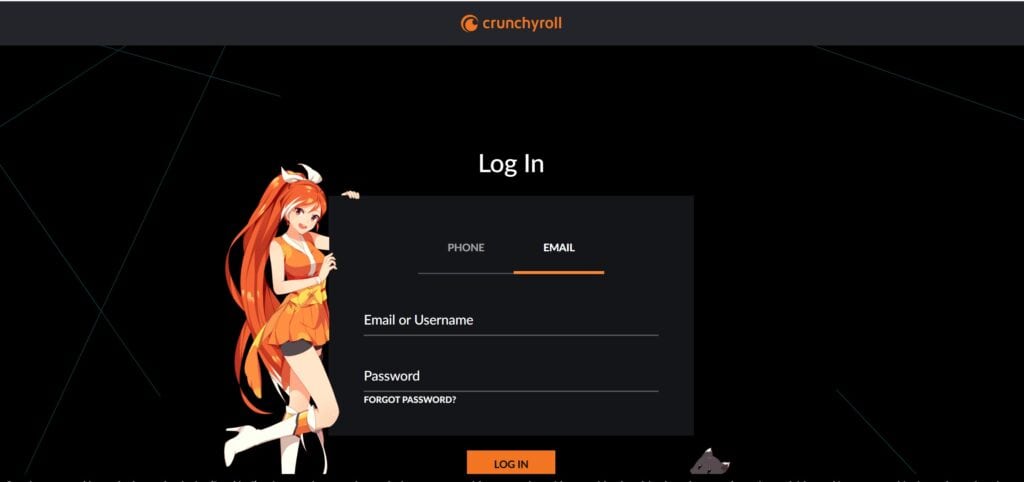 If by chance you are not sure about the password that you are using then you can try the "FORGOT PASSWORD" option to reset your password and then log in with your new password
3. Check Crunchyroll Terms And Conditions
There are certain terms and conditions that you have signed to follow while you sign up for Crunchyroll.
If you have accidentally broken any of the terms or conditions then there are chances that Crunchyroll might have blocked your account due to which the message "Unauthorized Request" is appearing while you are trying to log in.
To check it you need to go through all the terms and conditions of Crunchyroll for that.
4. Check Whether Server Is Down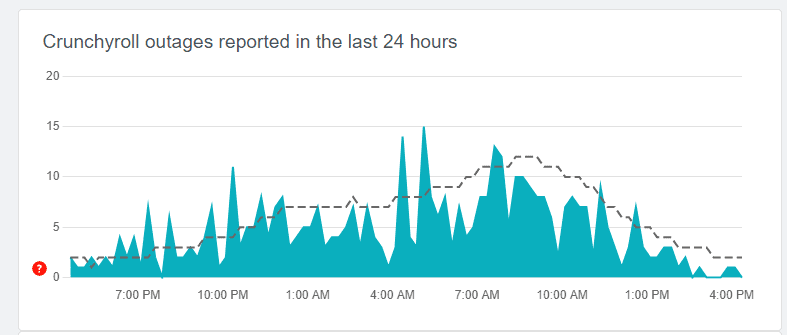 In some cases, the error might be due to temporary server problems on Crunchyroll's end.
You can check on DownDetector for Crunchyroll's Server status.
If there's a problem with Crunchyroll's server, you'll be able to see a chart of recent outages and their current status.
If there are reported outages, you may need to wait some time for the servers to be fixed internally before you can watch Crunchyroll again.
5. Try Changing Your Password
There can be chances that your Crunchyroll account has been logged in multiple devices at the same time due to which you are facing the issue of "Unauthorized Request".
As Crunchyroll is a paid platform for streaming there are certain limitations regarding the number of log-ins that are available on every account due to security reasons to prevent multiple people from using the same account to stream their anime web series.
If you have not logged in to multiple devices at the same time then you should instantly change your password.
After changing it if you get the login access then you should go to the "Device management" section in your account's settings and then remove all the other unknown logins.
6. Logging Crunchyroll On A Different Device
Sometimes, the error you encounter on Crunchyroll of "Unauthorized Request" may be specific to the device you are currently using.
Crunchyroll may not work on your specific device but can work seamlessly on any other device.
This can be due to incompatibility with one device which makes it work easily on another device.

By logging in on another device, you can determine if the problem persists across multiple platforms or if it's confined to the original device.
7. Check For Updates For Your Web Browser
Web technologies and standards evolve over time.
Using an outdated browser may result in compatibility issues and errors.
There can be a chance that you are facing the error of "Unauthorized Request" because the browser that you are using to log in to your account is outdated or not updated to the newest version.
If you haven't updated your web browser for a very long time then you should check for its updates and if certain updates are available then you should update the browser as soon as possible.
To Update your web browser you need to follow the following steps:
Open your browser menu.
Find your browser's About page and select it.
Click the Update button.
Close your browser and relaunch it.
8. Turning Off Web Browser Extensions
Browser extensions are small software programs that can enhance your browsing experience by adding functionality or customizing how web pages are displayed.
While many extensions are useful, some can interfere with the proper functioning of websites, including Crunchyroll.
These extensions might modify web page code, block certain scripts, or affect the way your browser communicates with servers.
Therefore, you need to turn off or disable certain extensions in your browser.
To turn off your browser's extensions you need to follow the following steps:
Go to the "SETTINGS" of your web browser.
Select the "EXTENSIONS" option.
Turn off all the extensions.
Refresh the Crunchyroll page.
9. Logging In Crunchyroll In Another Web Browser
There is a chance that you are facing the issue of " Unauthorized Request" due to the incompatibility of the Crunchyroll website with the browser that you are using to log in to your Crunchyroll account.
Although Crunchyroll is designed to work with a huge range of web browsers, in case you face the issue of incompatibility with the browser then you can switch to a different one and then try logging in there.
10. Check Whether Crunchyroll Is Accessible In Your Region
Crunchyroll is arguably the biggest streaming platform for the beloved anime, manga, and drama.
Sadly, not every country has access to this blissful platform.
There are certain regions where the services of Crunchyroll are not available due to many different reasons like:
Lack of substantial audience.
Lack of government licensing to exist legally.
Low revenues in some regions due to economic imbalance.
Country/Region's own indigenous streaming platform.
South America, most parts of Africa, Australia, New Zealand, the UK, and diverse parts of Europe are blocked from accessing Crunchyroll.
11. Clear The Browser's Cache
Sometimes, clearing your browser's cache and cookies can resolve connectivity issues which can further help in resolving the error of "Unauthorized Request".
Cookies are small pieces of data that websites store on your computer.
They can contain information related to your login sessions and preferences on a website like Crunchyroll.
Sometimes, a corrupted or outdated cookie can interfere with your ability to access your account.
Clearing your browser cache often includes deleting cookies, which can help resolve issues related to authentication and account access.
12. Allow Pop-Ups
Crunchyroll makes significant revenue from ads.
Hence, users get different pop-ups while using Crunchyroll.
There are chances that your browser may have a setting to block any pop-up or redirect to provide you with a smooth browsing experience.
But, Crunchyroll needs popups to be unblocked to function smoothly.
Therefore, you need to edit your browser settings to allow popups.
To allow popups in your browser you need to follow the following steps:
Go to your browser
Click "SETTINGS".
Click "PRIVACY AND SECURITY".
Click "SITE SETTINGS".
Click "POP-UPs AND REDIRECTS".
Click "ADD NEXT" to Allow to send pop-ups and use redirects.
Enter https://www.crunchyroll.com/ in the field.
Click "ADD".
13. Contact Help & Support Of Crunchyroll
If you've taken the steps mentioned above and still encounter the Unauthorized Request error, it's time to reach out to Crunchyroll's customer support.
They can provide further assistance and investigate any underlying issues with your account.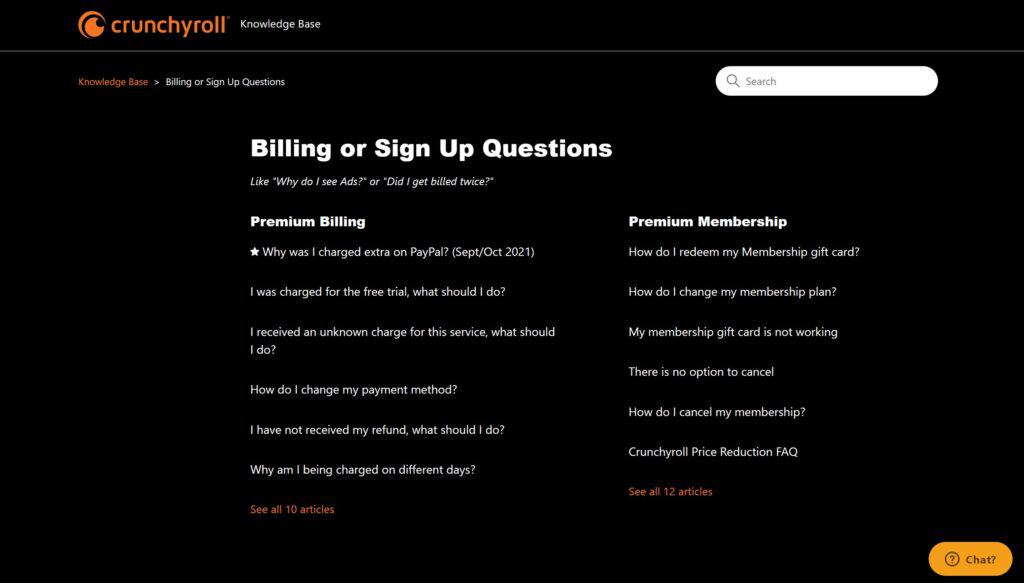 While Contacting the Crunchyroll Support team you must have the following details:
The amount charged while registering the account.
The date of the transaction.
The currency type: USD, Canadian, Euro, etc.
If you are being billed from a credit card: (1)Your full name as it appears on your credit card, (2)The brand of your credit card (e.g. Visa), (3)The last 4 digits of your credit card number, (4)The expiration date of your credit card, (5)The billing zip code of your credit card
If you are being billed through PayPal: (1)The primary email of your PayPal account
Similar Posts: