Are you getting a "Something went wrong" error on Netflix with the error code NSES-UHX?
Don't worry, you're not alone.
This error can be frustrating, but there are several steps you can take to try and fix it on your own.
In this blog post, we'll go over the causes of error code NSES-UHX and provide a step-by-step guide on how to troubleshoot and resolve it.
What Causes "Error Code NSES-UHX" On Netflix
"Error Code NSES-UHX" on Netflix is related to unexpected behavior of the video player or webpage.
It could be due to a temporary issue with Netflix servers, a problem with your internet connection, an issue with your web browser or device, or a bug in the Netflix app or website.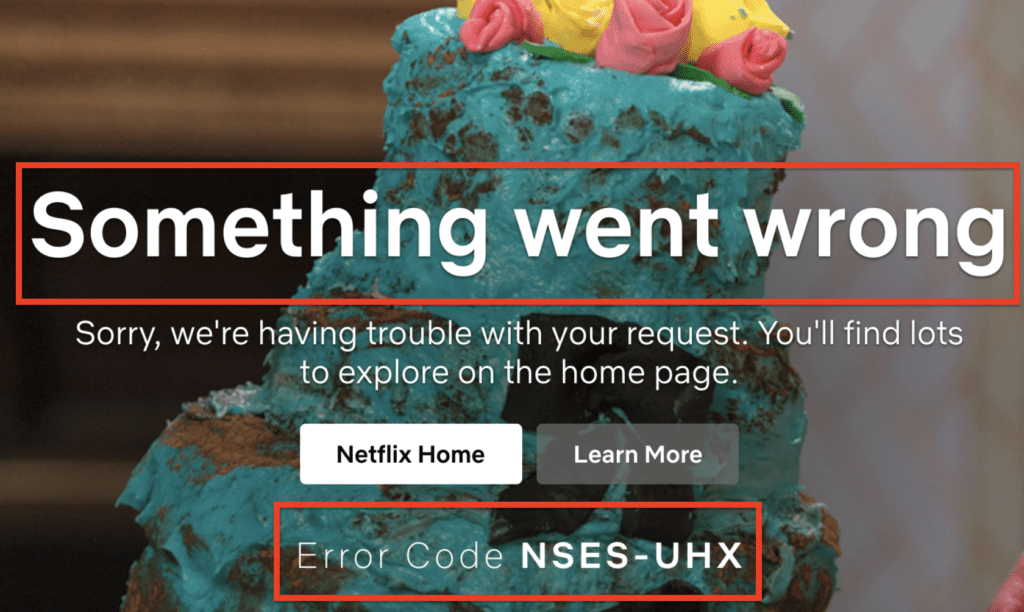 It's also possible that the error is caused by a specific action taken by the video player or webpage, such as an unexpected request to the Netflix servers.
How To Fix "Error Code NSES-UHX" On Netflix?
1. Refresh The Webpage
This is the first step you should try when encountering Error Code NSES-UHX.
Reloading the page tells Netflix to start over and can fix temporary errors like this one.
Simply press the F5 key on your keyboard or click the refresh button on your browser.
2. Restart Your Browser
Close your web browser completely by clicking the "X" in the top right corner of the window or by using the keyboard shortcut "Alt + F4".
Reopen your browser and go back to Netflix.
Try playing your movie or TV show again.
3. Check Your Internet Connection
Make sure that your internet connection is stable and that you're connected to the internet.
Check your router or modem to ensure they are functioning properly.
Try disconnecting from your current network and connecting to a different network.
4. Clear Your Browser's Cache And Cookies
Clearing your browser's cache and cookies can help fix the error if it's caused by outdated or corrupted data.
Go to your browser settings.
Select "Privacy and security"
Click on "Clear browsing data"
Select the option to clear your cache and cookies
Close and reopen your browser.
5. Update Your Web Browser
If an update is available for your browser, it might include a fix that solves the error permanently.
Make sure your browser is up-to-date by checking for updates and installing them if available.
Check if there is a newer version of your web browser available.
Update to the latest version if an update is available.
Try accessing Netflix again.
6. Check Your Device
If you're watching Netflix on a device like a smart TV or streaming device, check to see if there's an update available for the device's firmware or software.
7. Disable VPN Or Proxy
If you're using a VPN or proxy, try disabling it and see if that resolves the issue.
Netflix may block some VPNs or proxies, which can cause the error to occur.
If none of these steps worked for you, it is best to contact Netflix customer support for further assistance.
Similar Posts: