Many users have reported they face several issues while placing an online order at Domino's. Are you encountering several difficulties while placing an order online from Domino's as well?
Domino's app and website are convenient modes to place an order online. These modes enable consumers to enjoy their products with the ease of placing orders online. However, users sometimes come across issues that make it inconvenient and hard to place an order.
Do not worry! This article will help you understand the reasons why online orders may not work sometimes and how to fix them.
Why Domino's Online Order Is Not Working?

If you are experiencing issues with Domino's online ordering, there could be several reasons for this. Here are some common factors that may cause problems with placing an online order:
1. Store Or Menu Availability
The online ordering system relies on accurate location information to find the nearest Domino's store for delivery or pickup.
Certain menu items or store locations may not be available for online ordering at specific times. Check the store hours and menu options to ensure they are open and offering the items you want to order.
2. Technical Issues
Domino's online ordering systems can encounter technical glitches or server problems, which may prevent you from completing your order. This could be due to maintenance work, internet connectivity issues, or problems with the website or app itself.
3. High Traffic
During peak hours or promotional events, Domino's website or app may experience high traffic, leading to slowdowns or issues with ordering. Try placing the order during less busy times.
How To Fix Domino's Online Order Not Working?
1. Enable Location Services On Your Device
Domino's online ordering system relies on precise location data to locate the nearest Domino's restaurant for delivery or pickup. Make sure your device's location services are turned on and that you have granted permission to access Domino's website or app.
If your location services are turned off, your online order may not be processed ahead.
2. Disable Ad Blockers And Other Extensions
Browser extensions, such as ad-blockers, can interfere with the app or website's functionality. Temporarily disable any extensions and try placing your order again.
3. Wait For Sometime & Try Ordering Online Again
Check if Domino's server is down on uptime.com.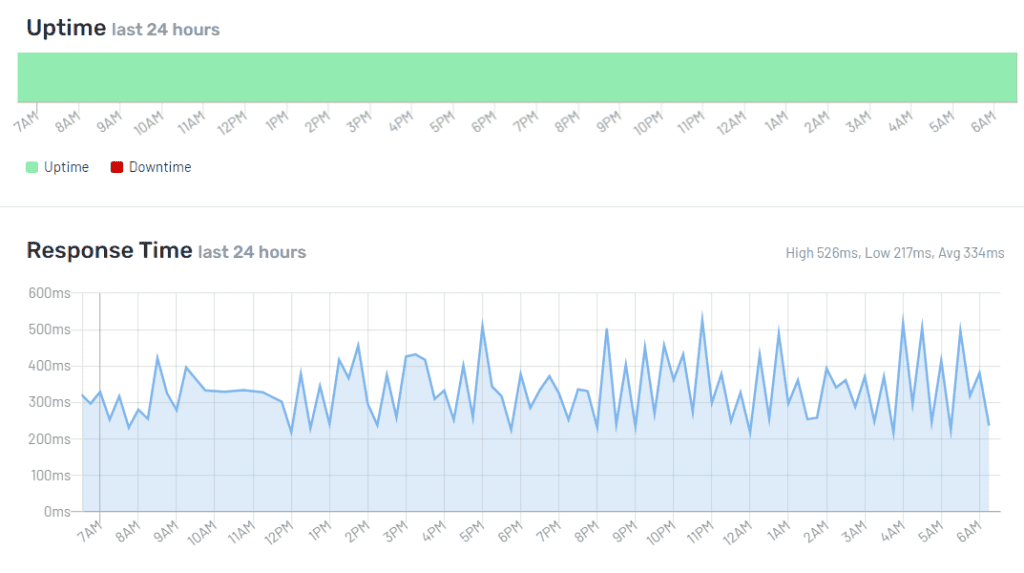 If Domino's servers are overloaded or unavailable it may lead to a failed checkout. Temporary glitches and bugs could also be an issue. It is advisable to wait for some time and try placing your order again later.
3. Browser Or App Compatibility
Ensure that you are using a supported and up-to-date web browser or the latest version of Domino's mobile app. Outdated browsers or apps might not be compatible with the online ordering system.
4. Refresh The Webpage Or Restart The Domino's App
Try Restarting Domino's app or refresh the webpage if you are trying to place an online order through the website. Then try placing the order again.
5. Clear Your Domino's App's Cache
Your app's corrupted cache may cause problems accessing websites. Clearing your app history deletes all of your saved passwords, downloads, cookies, and temporary internet files.
This may fix many issues related to websites not loading properly or at all. Follow these steps to clear Domino's app's cache if you have an Android device:
Go to Settings on your device and tap on "Apps".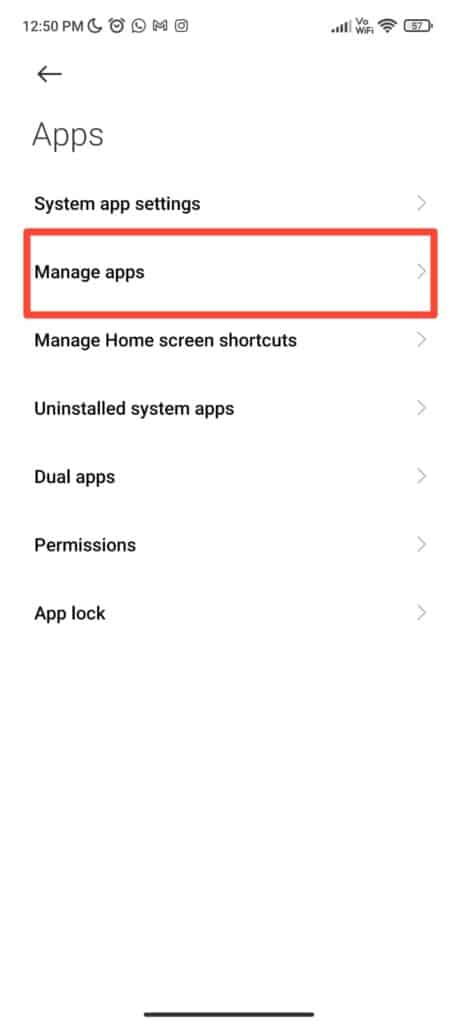 Search for the Domino's app then click on "Storage".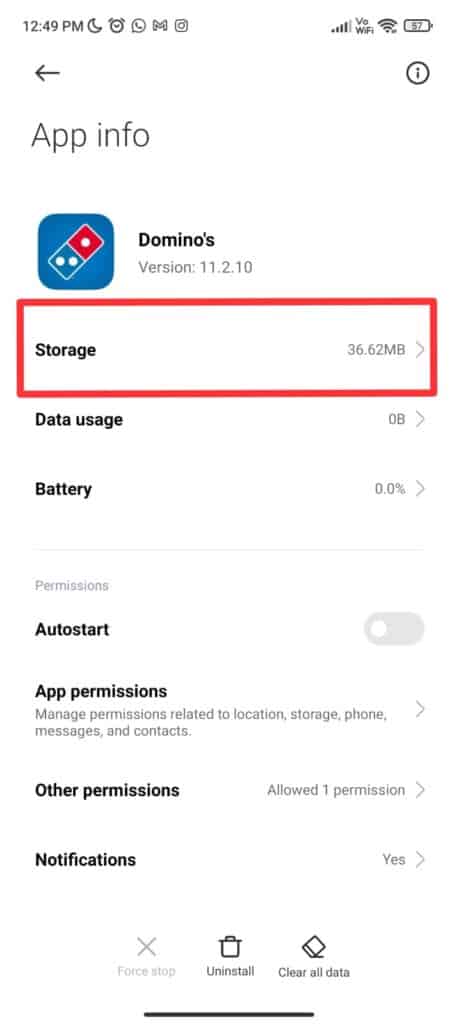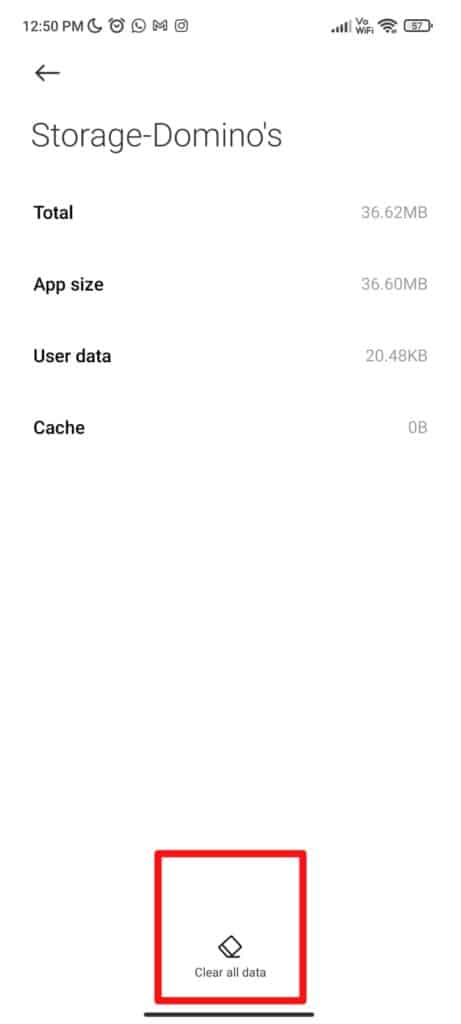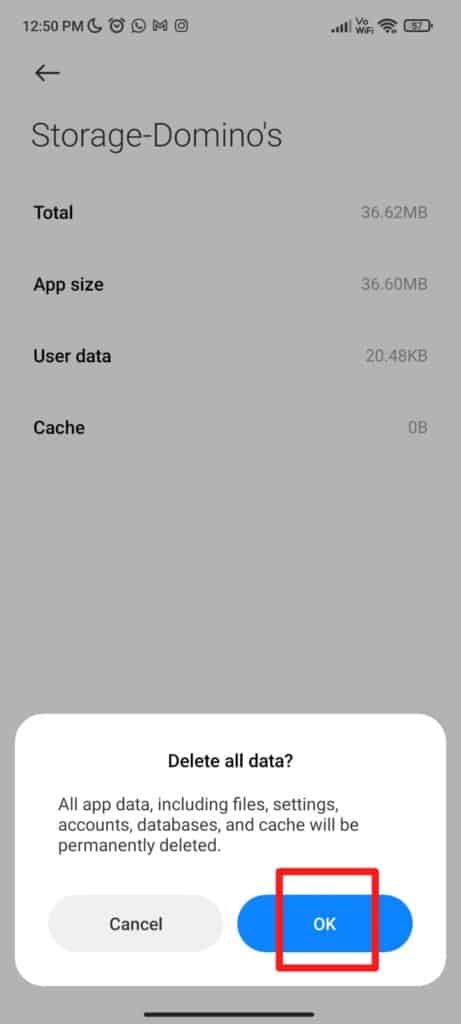 Follow these steps to clear Domino's app's cache if you have an iOS device:
Go to iPhone settings.
Go to General.
Find Domino's App and click on that.
Tap on the Offload App button.
Again Reinstall the Domino's app.
6. Use Different Device
It could be a possibility that your local networks might be causing the problem. Try using a different device or internet connection to rule out local issues.
7. Contact Domino's Customer Support

If the above fixes do not solve your problem of placing an order online at Domino's, you can contact Domino's customer support for assistance.
Similar Posts: