Crunchyroll is a widely used video streaming application that let you watch anime, manga, drama, music, electronic entertainment, and auto-racing content.
Have you ever wondered why Crunchyroll suddenly signed you out and won't let you log in?
The case differs depending on the browser and Application.
You signed out of your Crunchyroll account and cannot be signed into the account after entering the Email address and password.
In this article, you will understand the potential fix for the issue "Crunchyroll won't let me log in" and the reason behind it.
Why Crunchyroll Won't Let Me Log In?
The situation the Crunchyroll won't let me log in occurs because you might enter the incorrect login information, or the browser extension blocks you from logging in, or there is an issue with Crunchyroll itself.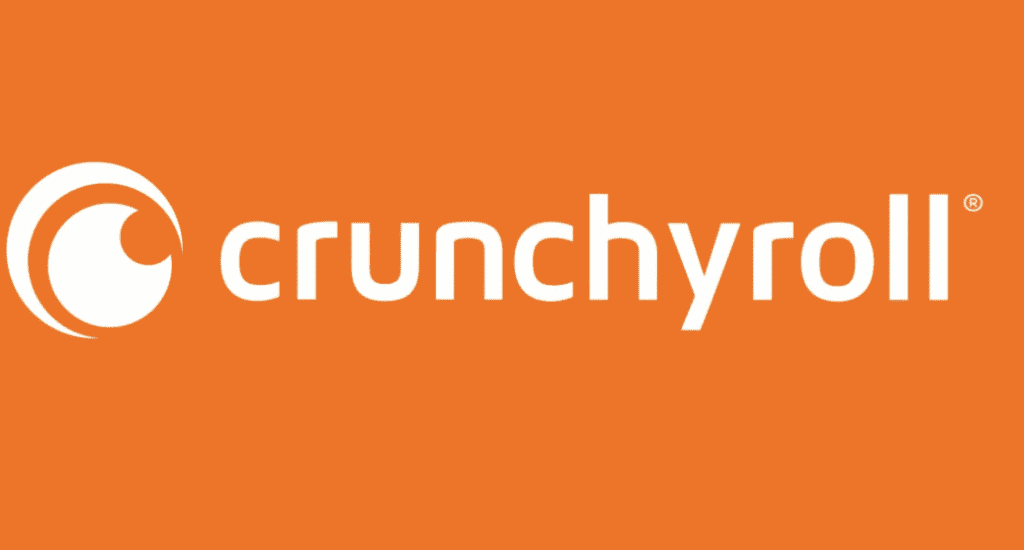 Here are the following reasons
Cache file is Corrupted in your device or application
You might disable the cookies for your site in the browser
Improperly selected VPN settings on your device
Using an outdated version of the application
Some of the Adblocker extensions enabled in your Browser
Interruption in an internet connection
Here are the troubleshooting steps to fix Crunchyroll's inability to log in.
How To Fix Crunchyroll Won't Let Me Log In?
Before jumping into the solution, make sure your internet connection is stable.
Since it is a video streaming app, you must have a good internet connection and speed.
Otherwise, there is a high possibility that your login request becomes incomplete and creates a loop, and the app won't let you log in.
Here is the handy guide to fix Crunchyroll won't let me log in.
1. Check Crunchyroll Server Status
Ensure the Crunchyroll server is working fine.
You can check with other users and community forums whether they are also facing the same issue you have.
You can also check the Crunchyroll service status by clicking the link below
https://downdetector.com/status/crunchyroll/
2. Recheck Your Crunchyroll Login Credential
Ensure there is no typo error in the username and password and  you have entered the correct login credential.
You might have mistyped either the username or password.
If you don't know the password, click on forgot password and follow the onscreen Instruction to log in.
You will be asked to enter your email address and answer the Security questions.
After completing every step, your account will be recovered.
Always check the spam box if you didn't receive the link in your Primary Inbox.
If you don't know the answer to the security questions, you need to contact the support team to recover your account.
3. Always Enable Keep Me Logging In Option
For some users, the option is enabled by default.
If the Keep logging in option is not enabled, the browser will automatically sign you out after a limited period.
Ensure you have enabled the "Remember me" check box and "Stay signed in" so that you won't be signed out automatically when you close the browser.
4. Cache Files Are Corrupted In Your Device And Application
Try removing your cache memory if you use a browser or app to watch Crunchyroll.
Resetting cache memory is a basic yet powerful solution.
If you are using a browser
Press ctrl+h from your keyboard >> Click on Clear your browsing data >> Check Clear Cache and Image files >> Tab on Clear data button.
If you are using an Application
For Android, Go to Device Settings >> Click on All Apps >> Search on Crunchyroll and tap on it >> Click on Storage >> Click on Clear cache.
For Ios, Go to Settings >> Click on General >> Click on iPhone storage >> Scroll down, find and tab on Crunchyroll app >> Click on Offload Button next to the Crunchyroll APP.
Now log into your Crunchyroll account, and the issue will be fixed.
5. Issue With Storing Cookies In Browser
Your browser might restrict the cookies for some reason and cannot save the site data.
If you use the browser, try storing the Crunchyroll website link on Cookies and Other site data.
To store the Crunchyroll link, Go to settings >> Click on privacy and Security >> Click on Cookies and other site data >> Click on Add Button>> copy and paste the link "https://www.crunchyroll.com/login">> Tab on Add.
Now login to your Crunchyroll account.
The account works fine if the issue is with Cookies.
6. Enter Your Crunchyroll Login Credentials Manually
It is expected that sometimes the Login portal does not recognize the credentials details if you copy past them.
So try manually entering your correct Username and Password.
It would be frustrating if it is a TV, but you must enter manually.
Also, many Users in the community forum reported that manually entering the login details helped them to log in with a Crounchyroll account.
7. Disable VPN Connection From Your Device
Since a VPN connection is more secure, it blocks many features on the network traffic by default.
If you have enabled any VPN connection or Proxy server, disable it.
Connect with the automatic network and try login in with your Crunchyroll account.
8. Disable Adblocker In Browser
If you have installed any ad blocker or VPN extension, disable it since the extensions stop you from logging into your Crunchyroll account.
If you use any private browser like Brave or Tor, switch your browser to the global one like chrome or safari.
Now try login in with your Crunchyroll account.
9. Make Sure Your Browser, Device And Application Are Up To Date
If you use the Outdated version, the common problem is the version Incompatibility issue.
Also, keeping your Device and Application up to date will help you to fix any security and performance issues.
Ensure your Browser, Device and Crunchyroll app runs in the current version.
To update your Android device, Go to Settings >> Scroll down and click a System Update to update your Android device.
To Update Apple iOS, Go to Settings > General > Software Update. Tap Automatic Updates, then turn on Download iOS Updates. 
To Update Browser, Go to Settings>> Scroll down, click About chrome >> and click on check for Update. 
If your browser runs in the current version, you will see "Your browser is Up-to-Date".
Else you need to download and install the Update.
Update Crunchyroll Application:
For Android, Go to Play store >> Search for Crunchyroll Application >> Click on the Update Button.
If you see the Open Button, then your Application is already running in the current version,
For iOS, Go to App store >> Click on Profile Icon >> Scroll down to see Pending Updates >> Find and Locate Crunchyroll App >> Click on Update Button next to the APP.
Update your Smart TV:
Go to Settings >> Click on Support >> Click on Software Update >> Click on Update Now.
Now restart your Device; check the Crunchyroll account to see if the error is gone.
You have the proper credentials and correct security answers in hand and followed every method mentioned above.
But you still cannot log in, you should understand that your account might be hacked.
Follow the simple Instruction to keep your account safe and secure
Always enable two factor authentication for your Application
Use a password generator to keep the password in different combinations
The password length should be greater than 12 charterers.
Don't save your password in the browser
I hope you liked this article and found the information helpful.
Finally, you have resolved the issue "Crunchyroll wont let me log in" and Enjoying watching your favourite shows.
Follow us for more technical advice.
Thank you.
Similar Posts: