Have you ever encountered a "Checkout Failed: Generic checkout error" while ordering from Domino's?
If you have faced this issue you surely must have some queries and doubts regarding why this happens and how to solve this error.
Do not worry as you are not the only one facing this issue as many other users have also reported this same error for some time now.
I understand how aggravating the generic checkout error at Domino's is.
Domino's, as we all know, is a great place to order meals.
It features a diverse menu with quick delivery and at fair costs.
This article will guide you to the best solutions so that this error doesn't become a barrier to fulfilling your appetite and cravings.
Why Is Domino's Checkout Not Working Or Checkout Failed?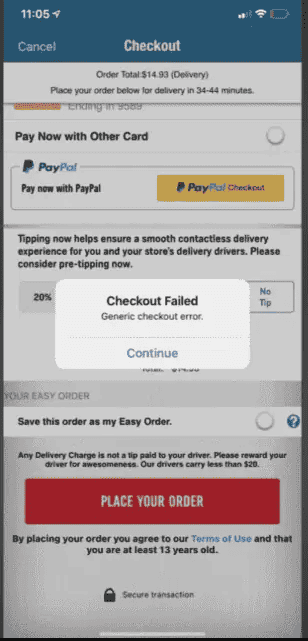 If you're experiencing a problem placing your order at Domino's, you may receive these generic error messages for a variety of reasons.
I've mentioned some of the possible explanations here:
1. Technical Glitches
With technical glitches, Domino's website or app may get slower and services become unavailable.
These glitches may lead to issues with the checkout process.
2. Server Outages
A server outage or downtime is the time period wherein a server is shut down or fails to perform optimally. If Domino's servers are down or experiencing high traffic, it could result in a failed checkout.
3. Expired Deals Or Coupons
Expired coupons can't be redeemed past the expiration date.
If you are trying to use an expired coupon or deal, the checkout process might not work.
Make sure you use valid coupons or gift cards to avail of discounts and check out the cart.
4. Incorrect Payment Details
Payment can not be processed with invalid or incorrect payment information.
If there's an issue with your chosen payment method (e.g., expired credit card, or insufficient funds), the checkout may not go through.
How To Fix Domino's Checkout Not Working Or Checkout Failed?
Let's look at some ways to fix the "Check out Failed: Generic checkout error" on Domino's while placing an order.
1. Recheck Your Payment Details
It may have happened that you entered the wrong payment information while you were placing the order from Domino's.
Carefully check the card number, expiration date, or CVV number.
If the payment information is incorrect, you can enter the correct payment details or use a different payment method.
Consumers usually face issues while using PayPal to make their payments.
If you are using PayPal while checking out from Domino's, try using a different mode of payment to solve the checkout error.
2. Wait For Sometime & Try Again
Check if Domino's server is down on uptime.com.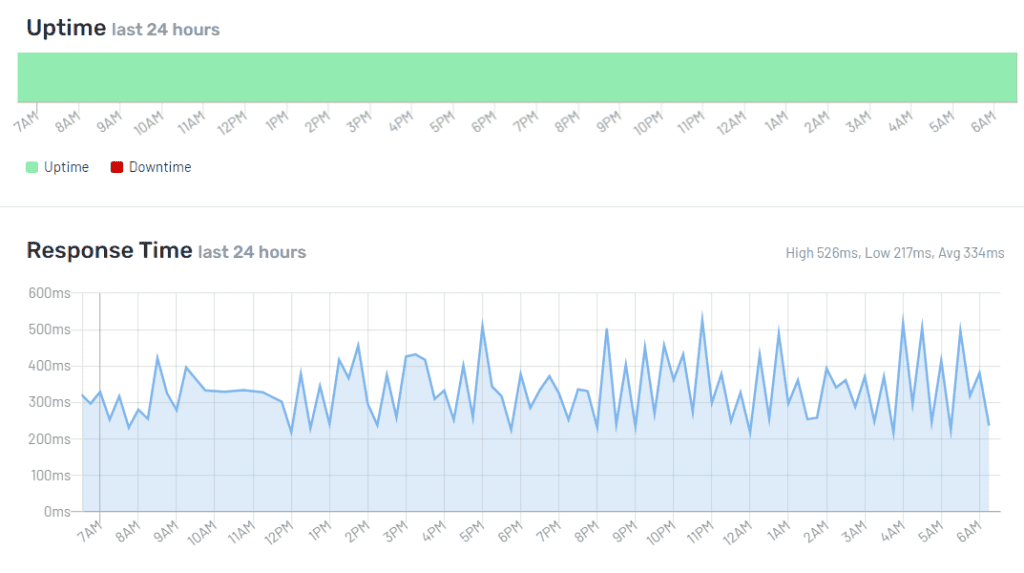 If Domino's servers are overloaded or unavailable it may lead to a failed checkout.
Temporary glitches and bugs could also be an issue.
It is advisable to wait for some time and try placing your order again later.
3. Restart Your Domino's App And Device
Although there are numerous reasons why a site may not be responding, restarting your device may work wonders.
To begin, log out of your Domino's account.
Close the app and restart your device by holding down the power button (the restarting process varies depending on the device).
Return to login and sign in to your account.
Sometimes that's all that's required to get everything back up and running.
4. Refresh The Website Page
In case you are using the online platform of Domino's and not the app then try to refresh the browser page and see whether that solves the issue.
You might have to refresh a few times if once doesn't solve the issue.
5. Delete Caches
Your app's corrupted cache may cause problems accessing Domino's app.
Clearing your app cache might solve the issue in that case.
This may fix many issues related to the app not working properly or at all. Follow these steps to clear Domino's app's cache if you have an Android device:
Go to Settings on your device and tap on "Apps".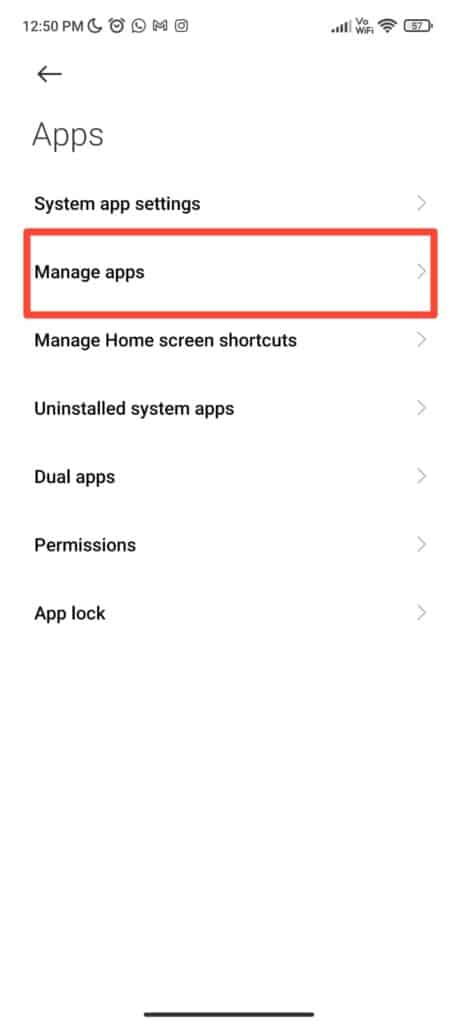 Search for the Domino's app then click on "Storage".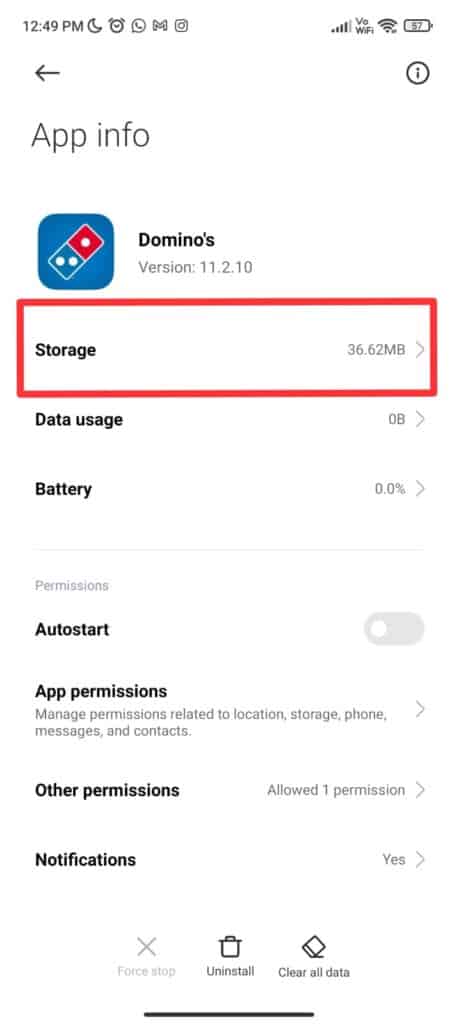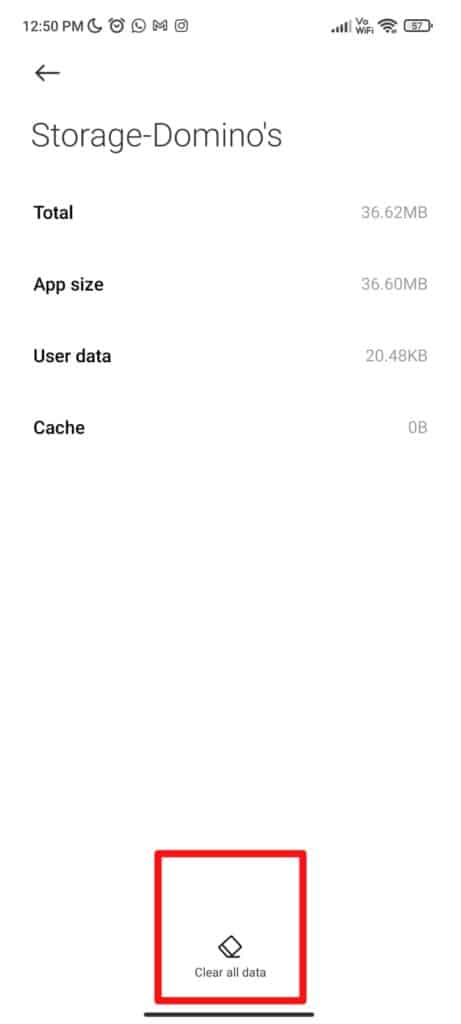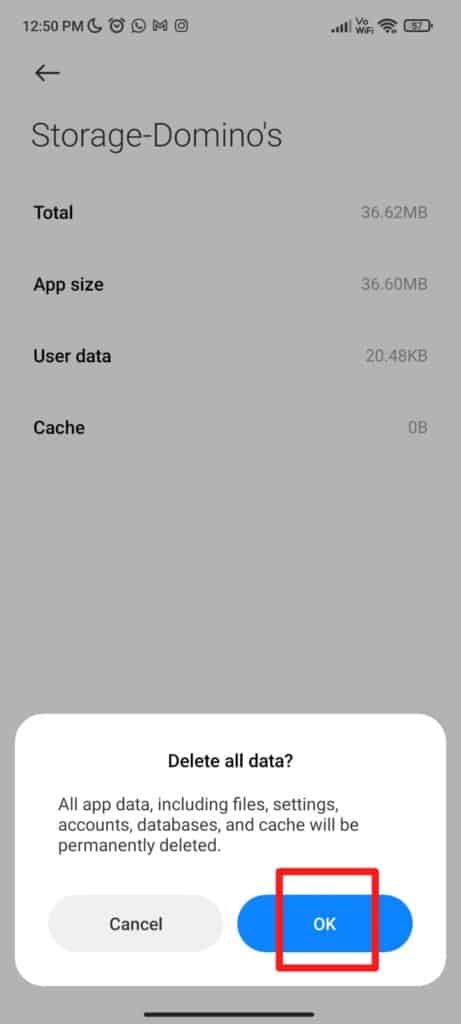 Follow these steps to clear Domino's app's cache if you have an iOS device:
Go to iPhone settings.
Go to General.
Find Domino's App and click on that.
Tap on the Offload App button.
Again Reinstall the Domino's app.
6. Contact Domino's Support Team

If the above fixes do not solve your problem of generic checkout error on Domino's, you can contact Domino's customer support.
Similar Posts: