Are you having trouble using Pinterest to send messages?
Maybe the message function on Pinterest is completely broken.
A lot of individuals have complained about having trouble using Pinterest's messaging feature.
There are methods that can assist you if you are experiencing the same problem.
On Pinterest, messaging is a great way to connect with individuals who share your interests.
But, it can be frustrating if you are unable to communicate with them because your message feature is not working.
We'll discuss the causes of your Pinterest messages not working issue in this article, including the solutions.
Why You Can't Send Messages On Pinterest?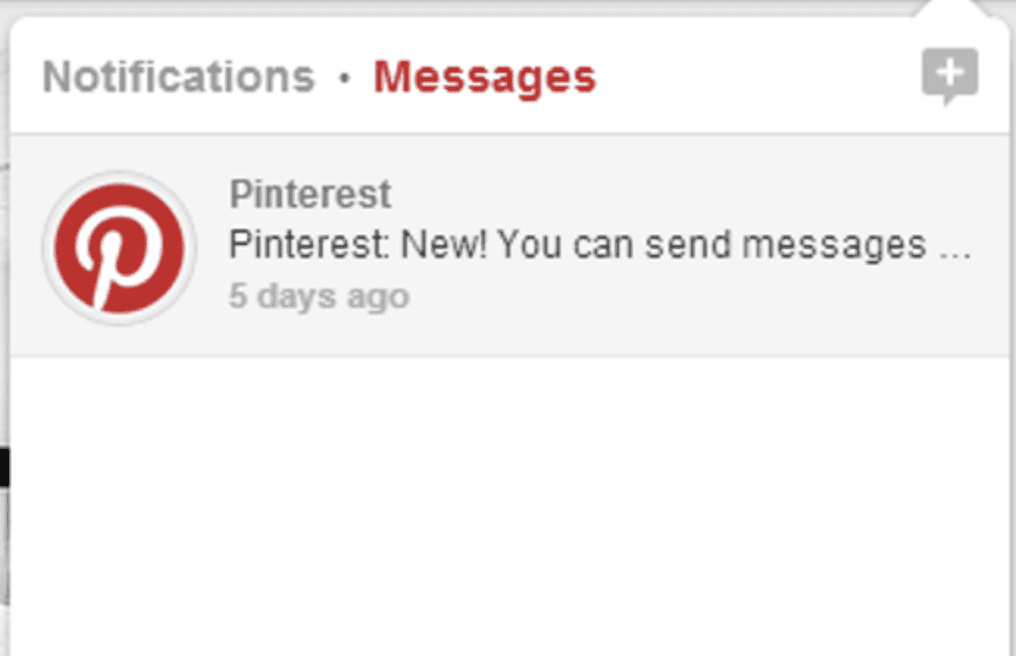 Those who report that Pinterest's message feature is not working are unable to communicate with the people they wish to connect with by sending messages in Pinterest.
Although it may be unclear, there could be a number of reasons why the messages are not getting sent.
In this section, we've outlined the important reasons why your Pinterest messages are not getting sent.
A problem is occurring with the internet connection.
On your device, a VPN may be active which is preventing Pinterest from functioning.
Your account could have been restricted by Pinterest.
The Pinterest system may contain a glitch.
There might be a problem with the Pinterest server.
Pinterest has accumulated too much Cache to function properly.
How To Fix Can't Send Messages On Pinterest
After going over the causes of why Pinterest's messages feature isn't working, it's time to look at the fixes that will enable you to resolve this problem.
1. Check The Internet Connection
You need to confirm that your internet connection is reliable and secure.
You may test it by switching between your wifi and cellular data to see if any of them are having problems.
You can also run a speed test for your setup by using Google and typing "speed test".
If you notice that your internet settings are causing issues then please contact the local service providers to fix the issue.
2. Clear Pinterest Cache
Clearing Pinterest's cache on your device is the next thing you can try.
The cache folders frequently include junk and damaged files, which might cause problems with Pinterest.
For Android
Go to Settings on your device.
Open Apps.
Select Manage Apps.
Navigate to Pinterest and tap on it.
Tap on Clear data or Clear Cache.
For iPhone
Go to iPhone settings.
Go to General.
Find Pinterest App and click on that.
Tap on the Offload App button.
Again Reinstall the Pinterest app.
3. Disable Your VPN On The Device
If you have a VPN enabled on your device, the next thing you can do is turn it off.
VPNs interfere with service requests and make it difficult for Pinterest to connect to the servers.
So, it is advised that you first try to open your Pinterest account while disabling your VPN.
If you are unable to disable your VPN, you must speak with your VPN provider to have Pinterest added to the whitelist.
To resolve the issue, you may also uninstall or delete the VPN.
4. Update Pinterest App
Check to see if Pinterest has received any fresh updates.
Like other online sites, Pinterest updates its app frequently.
If there is a problem, you might have missed an update if it is happening.
The updates not only improve the performance of your programme but also have the potential to fix bugs.
You can upgrade Pinterest by going to the Play Store or the App Store.
5. Check Your Pinterest Account Status
You can not use the Pinterest features if your account is restricted.
When you do not follow the guidelines and terms and conditions set by Pinterest then Pinterest will restrict your account access according to their policy.
You cannot use Pinterest's services if your account is restricted.
In such a situation, you'll need to get in touch with customer service to find out how to remove the limitation on your Pinterest account.
6. Check The Pinterest Server Status
Be cautious to check the status of the Pinterest server because it might be experiencing an outage or scheduled maintenance.
In that situation, you can hold off until the server is repaired by the technical staff and brought back up.
Try sending a message in Pintest after that, and you ought to be able to use the feature.
7. Uninstall And Reinstall Pinterest
As an alternative, you can uninstall and reinstall Pinterest on your computer.
This will assist you in resolving any troubles you may be experiencing as a result of a bug or system glitch.
You can restart your device once to make sure the bug is eliminated permanently before you reinstall Pinterest.
8. Open Pinterest In Browser
You can also access Pinterest from your web browser to check if the problem with sending a message is still an issue.
Make sure to check Pinterest from the browser because there might be a problem with Pinterest's app system that is causing you to experience that problem in the Pinterest app but not necessarily on the browser.
9. Contact Pinterest Support Team
If none of the changes seems to be helping, you'll need to get in touch with Pinterest's support staff.
Once you tell them about the message problem you are having on Pinterest, they will be able to assist you.
Similar Posts: