Are you stuck in the human verification loop when you try to open ChatGPT from your device?
If that's the case, you're not alone as many users have encountered this problem while attempting to open ChatGPT.
ChatGPT is an AI developed by OpenAI that allows users to generate information and content.
Despite being a fantastic AI that can assist many people, it is not immune to problems and errors.
In this article, we'll examine why you are stuck on the human verification loop in ChatGPT and a few solutions that will assist you in resolving this issue in ChatGPT.
Why You Can't Log In To ChatGPT Stuck On Verify Human Loop?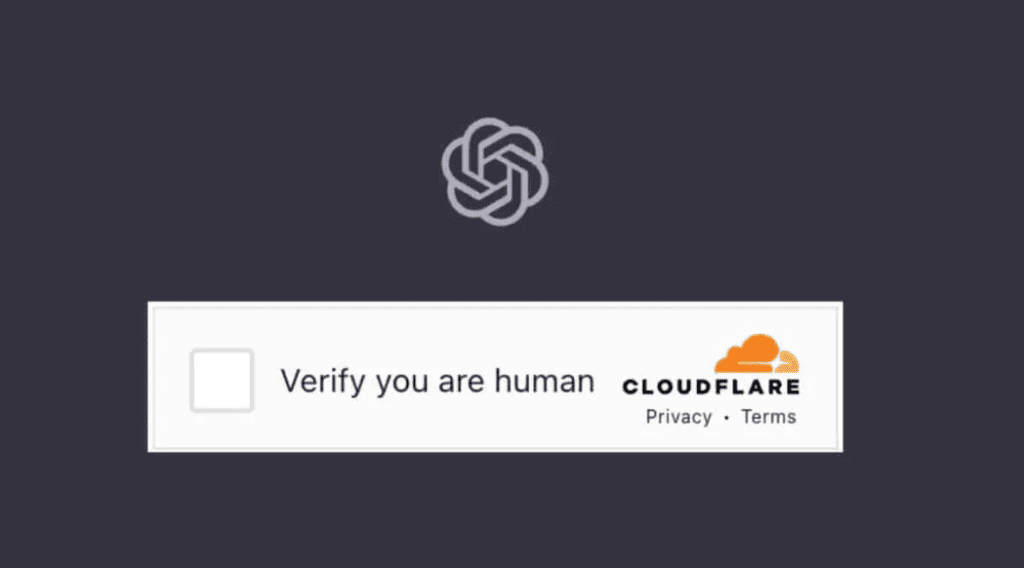 Several factors may be in effect if ChatGPT on your device is stuck in the human verification loop.
The primary factors that could be the root of this problem when you try to access ChatGPT are given below for your convenience.
There are some technical issues in the ChatGPT system.
The browser is not working properly with ChatGPT.
The browser extensions are stopping the CAPTCHA from working properly.
Traffic overload in the ChatGPT platform.
How To Fix Can't Log In To ChatGPT Stuck On Verify Human Loop?
In this section, we will be going through the fixes that will help you to fix the issue of ChastGPT stuck on verify human loop.
1. Log Out And Log Back In
The simplest fix that you can try when you are stuck in the human verification loop is to log out of your ChatGPT account and then log back in again.
If there is any glitch due to which you were unable to enter ChatGPT by verifying that you are human then doing this would solve the issue.
2. Disable All Browser Extensions
Sometimes a browser extension can be the cause of the issue as it can interfere with the CAPTCHA due to which you will be stuck in the human verification loop.
You can easily fix the issue by disabling the extensions that are enabled in your browser.
3. Refresh The Page
Another quick fix is to frequently refresh the page.
ChatGPT may occasionally fail to load due to a system error.
As a result, ChatGPT may keep you in the human verification loop.
If this happens, you can try repeatedly refreshing the page to see if that fixes the problem and launches ChatGPT.
4. Wait For Sometime
ChatGPT will also have the issue of being stuck in a human verification loop if there is a traffic overload.
In that scenario, it would be wise to either wait a while or avoid opening ChatGPT during peak times.
After that, when the volume of traffic has slightly decreased, you should have no trouble using ChatGPT.
5. Change The Browser
The next fix that you can try is to change the browser that you have been using.
Many users have reported that changing their browser to one supported by ChatGPT has enabled them to solve the issue of getting stuck in a human verification loop while trying to open ChatGPT.
6. Contact OpenAI Support Team
After you have tried all the fixes given above you should be able to open ChatGPT by verifying the human verification CAPTCHA, however, if you are still stuck in the verification loop then please contact the support Team of OpenAI.
Their team of professionals will be able to help you out.
Similar Posts: