Are you seeing the error code E01 when you are trying to open Blade Ball in Roblox?
Error E01 seems to be occurring in Roblox in games such as Blade Ball and other popular titles.
The error message will read, "You were kicked from this experience. Error code: E01, please rejoin the game!"
Many players have reported that they have been repeatedly seeing this message and getting kicked out of the game by Roblox.
However, there is no need to worry as we are here to help you!
In this article, we will be looking extensively at Blade Ball Error Code E01 and hope you can fix that issue.
What Is Blade Ball Error Code E01?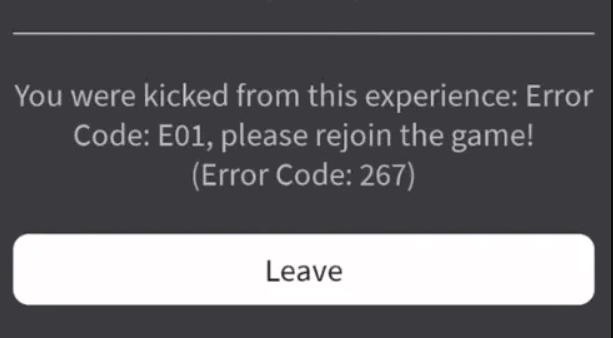 The error code E01 in Blade Ball can happen due to various reasons.
One of the main reasons why this is happening is due to Roblox kicking you out of Blade Ball.
When you use any cheat, exploit or mods then this can happen as Roblox will kick you out of its platform.
In case Roblox has accumulated junk files in its cache then that could be the reason why you are seeing the Error Code E01 in Blade Ball.
There can be other issues such as technical problems and an outdated app version due to which Roblox might kick you out of Blade Ball.
Whatever the reason is you will be able to fix the issue by following our fixes section below.
How To Fix Blade Ball Error Code E01?
To fix Blade Ball Error Code E01, you can try to delete the Roblox Cache, delete the browser cache, and remove the browser extensions. You can also uninstall the mods and reinstall Roblox on your device.
1. Delete Roblox Cache
The first fix that you can try is to delete the Roblox Cache. As the cache contains junk and corrupted files, deleting it should help you to fix the issue.
Clear Cache for Android
Go to Settings on your device.
Open Apps.
Select Manage Apps.
Navigate to Roblox and tap on it.
Tap on Clear Data or Clear Cache.
Clear Cache for iPhone
Go to iPhone settings.
Go to General.
Find the Roblox App and click on that.
Tap on the Offload App button.
Again Reinstall the Roblox app.
Clear Cache for Windows
Go to the search bar in your Windows, type %localappdata% and press Enter.
Open the Temp folder from the window that has opened.
Now, delete the files and folders in there.
2. Delete Browser Cache
The next fix that you can try is to delete the browser cache and cookies and see whether that fixes Blade Ball Error Code E01.
Steps to Clear Browser Cache for Google Chrome
Open Google Chrome.
Click on the three dots at the top right corner.
Select More Tools.
Click on Clear browsing data.
Check all the boxes.
Click on Clear data.
Steps to Clear Browser Cache for Microsoft Edge
Open Microsoft Edge and go to Settings.
Select Privacy, search, and Services.
Select Choose what to clear under it and select Clear browsing data.
Click on Clear browsing data now.
Under Time range select a time range that you want to clear the data for.
Click on Cookies and other site data, and then select Clear Now.
3. Update Roblox App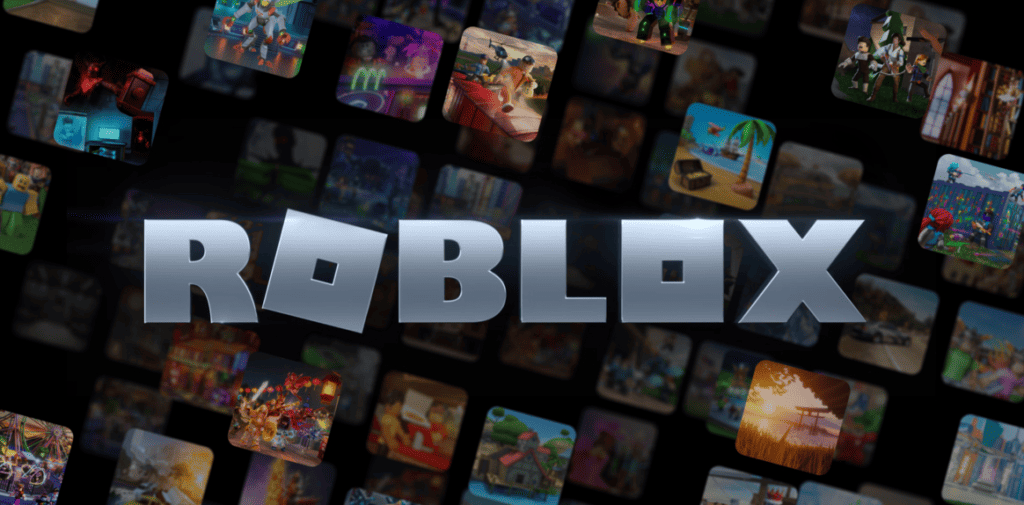 Make sure you have updated your Roblox App to the latest version available.
You can easily do this by going to the Microsoft Store. Roblox regularly updates their software so it might be that you have missed an update and that is why you are seeing this error while trying to play Blade Ball in Roblox.
After you are done updating Roblox, restart your Computer once and see whether you can now play in Roblox without any issues.
4. Uninstall Mods And Exploits
If you have any mods installed in Roblox then make sure to uninstall them and then open Roblox. Exploits and cheat software can be the main reason why you are forced to leave the game by Roblox. First, uninstall every cheat, exploit and mod software that you have installed with Roblox and now open Blade Ball and check whether you are having the issue.
5. Uninstall And Reinstall Roblox
You could also try uninstalling Roblox from the Computer as an alternative solution.
Go to the Control Panel
Select Programmes
Click on Uninstall a programme
Select Roblox and Uninstall it.
When you're finished, give the device some time before restarting it.
Open your computer go to Microsoft Store and install Roblox from there.
Note: Don't use other sources to install it as you might get the error again.
Similar Posts: