Are you getting "Bad Gateway Error" while opening or trying to login into ChatGPT(chat.openai.com)?
Either you are a free user or plus user of ChatGPT, Both you can get this error.
When you face error that says "The web server reported a bad gateway error," it can be very frustrating.
Thankfully, there are some workarounds to help fix the this ChatGPT error which preventing you login.
ChatGPT is a dialogue-based AI chatbot that can understand real human language and generate remarkably detailed human-like written content.
ChatGPT is a new dialogue-optimized AI model developed by OpenAI.
ChatGPT can respond to follow-up questions, acknowledge errors, challenge false assumptions, and reject improper requests.
If you are one of the ChatGPT users who has been facing the "Bad Gateway Error," you are in the right place.
In this article, we will show how to fix "Bad Gateway Error" error on ChatGPT.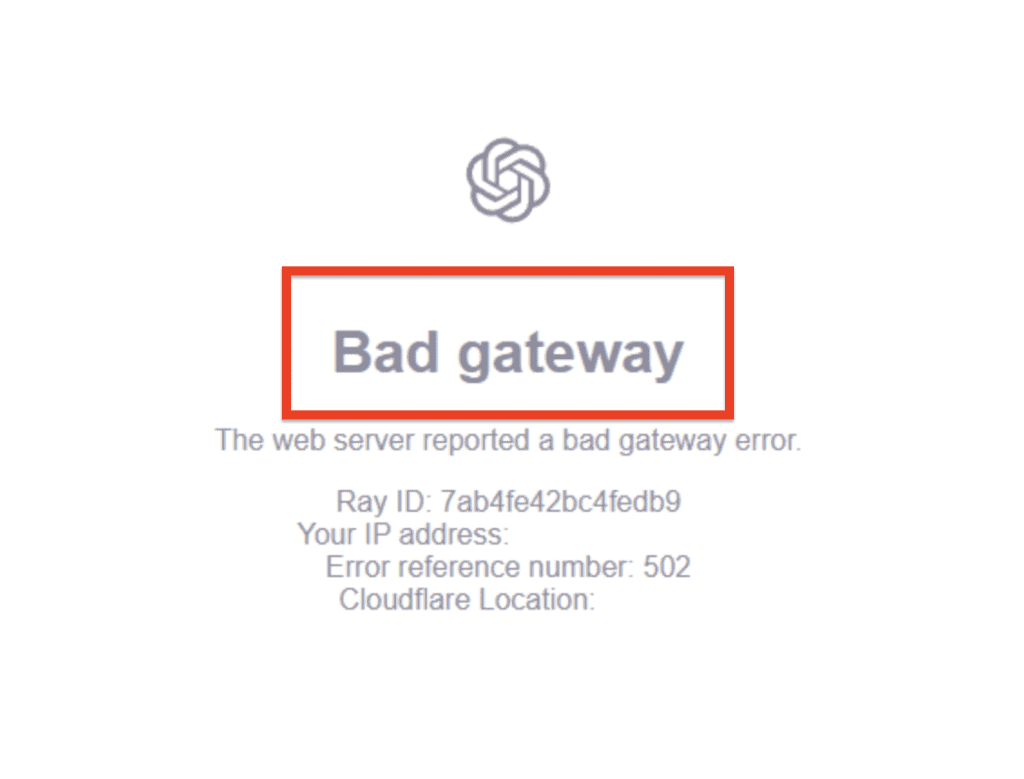 How To Fix "Bad Gateway Error" On ChatGPT?
1. Check The Official OpenAI Status Page
The first thing you should do when you get the ChatGPT "Bad Gateway Error" error is to check the official OpenAI status page.
If ChatGPT is having any issue including "Bad Gateway Error", that should be acknowledged on this page.
Additionally, a list of "Past Incidents" shows recent problems.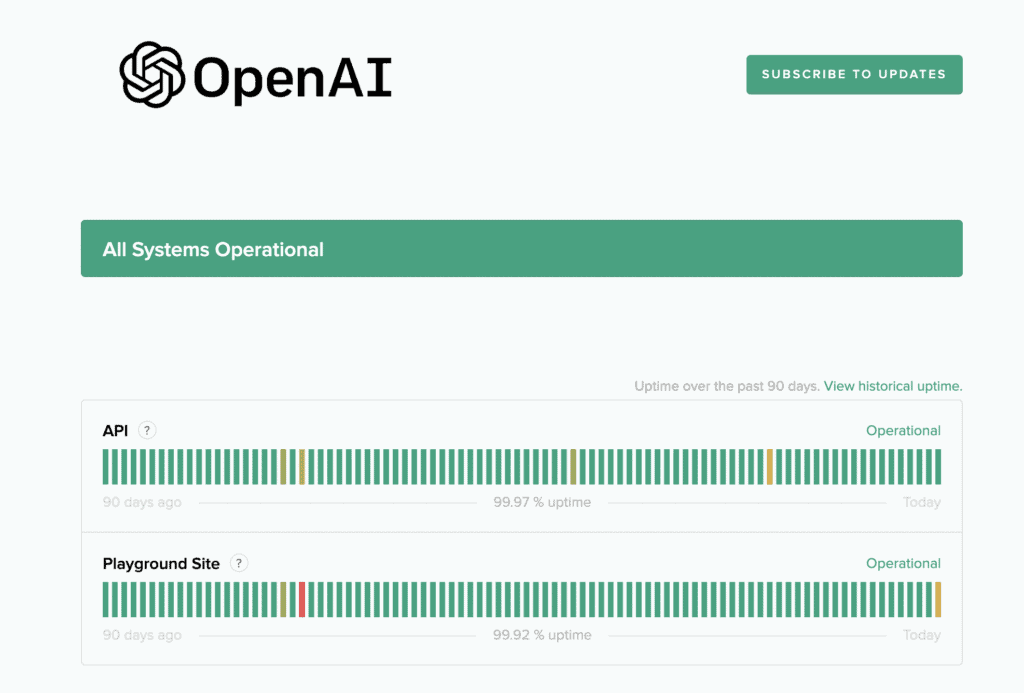 If there is an issue with ChatGPT, OpenAI will update the status page to keep users informed.
2. Close The ChatGPT Web Page And Reopen It
Sometimes, the ChatGPT "Bad Gateway Error" can be caused by a temporary glitch in your internet connection.
In such cases, the easiest way to resolve the issue is to close the ChatGPT web page and reopen it.
To close the web page, click on the X icon on the top right corner of the browser window.
Once the page is closed, wait for a few seconds, and then reopen it.
This should refresh the web page and may resolve the error.
3. Clear Your Internet Browser Cache
If closing and reopening the web page does not work, the next step is to clear your internet browser cache.
A cache is a collection of data stored by your browser to improve the loading speed of web pages.
However, sometimes the cache can become corrupted and cause issues with web pages, including the ChatGPT page.
Clearing your internet browser cache will delete the stored data, and your browser will reload the web page with fresh data.
Open Chrome.
In the top right, click More which is denoted by a ' : ' symbol.
In More Tools, Click Clear browsing data.
At the top, choose a time range. To delete everything, select All Time.
Check the boxes located next to 'Cookies and other site data' and 'Cached images and files'.
Click Clear Data.
4. Remove Any Extensions That Could Be Causing A Conflict
If clearing your browser cache does not work, the next step is to remove any extensions that could be causing a conflict.
Sometimes, third-party extensions can cause issues with ChatGPT web pages.
To remove an extension in Chrome, Click on 3 dot in top right corner >> Click on More Tools >> Click on Extensions >> Tap on Remove button to delete extension or Toggle OFF to disable the extension.
Similar Posts: