Sweat Wallet is the wallet for Sweatcoin App in which you can stake your SWEAT to earn a % return and rewards.
Also, Using Sweat wallet you can exchange, trade, send, earn and get rewards with SWEAT just like other cryptocurrencies.
Like other Move2Earn tokens, users mint SWEAT tokens as they walk.
For earning SWEAT token you need Sweatcoin app.
Sweatcoin app convert your steps into sweatcoins which is Sweatcoin currency.
For using Sweat wallet, Sweatcoin app is mandatory.
First create account on Sweatcoin app to use Sweat Wallet.
In this article, we will discuss how to create and use Sweat Wallet.
How To Create Sweat Wallet?
Step 1: Install & Signup In Sweatcoin App
To create Sweat Wallet, first you need to install Sweatcoin app either Android or iPhone and Signup into that.
Sweatcoin App Referral Link: https://sweatco.in/i/wealthquint
Click on above link and download the app if you didn't.
Also follow below link on how to create account and use Sweatcoin app: How to Use Sweatcoin
Step 2: Tap On "Opt-in To SWEAT"
After signup and login into Sweatcoin app, You will see "Opt-in to SWEAT" on the homepage.
Tap on "Opt-in to SWEAT" to convert your steps into cryptocurrency.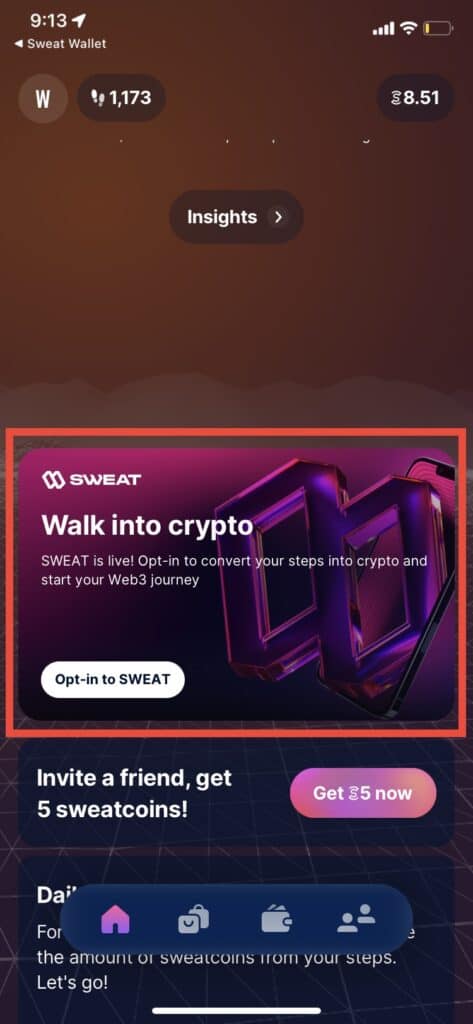 Step 3: Enter Confirmation Code
After that enter your email address for information.
After entering your email address, Tap on "Send me the code".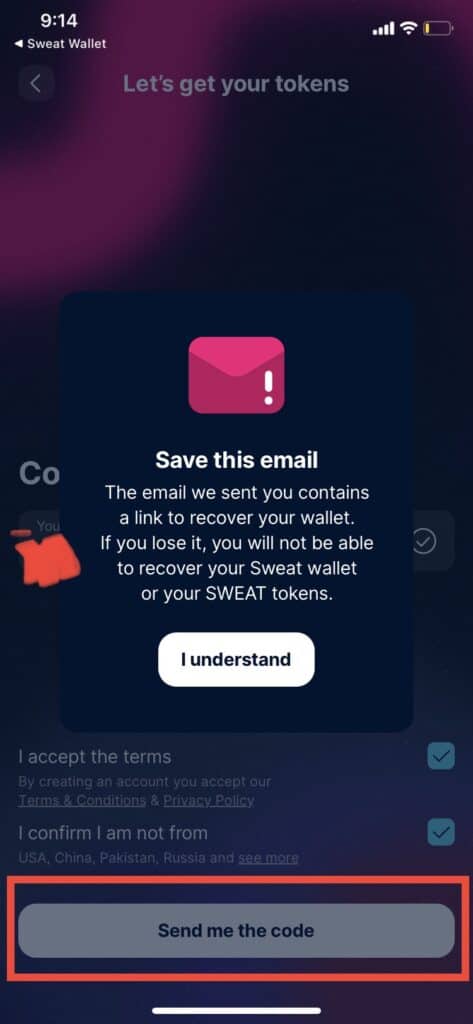 After that you will get one-time activation code in your email.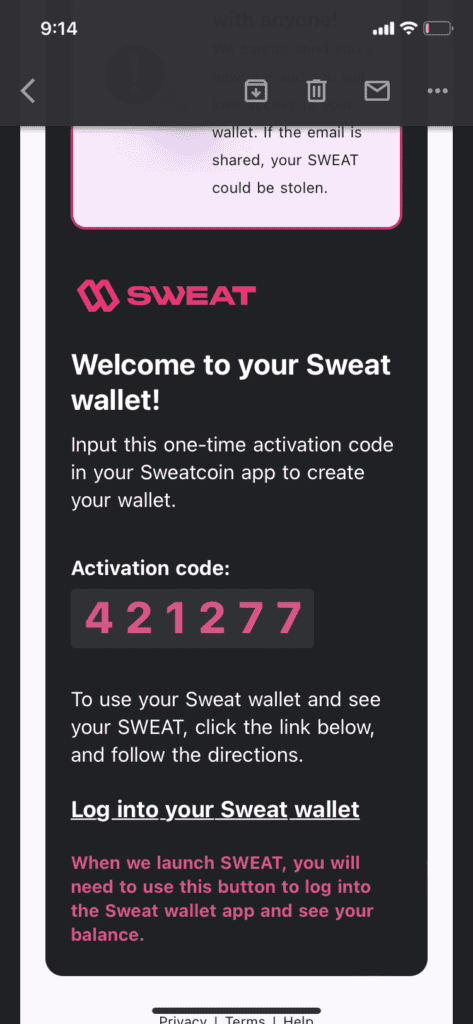 Now, Input this one-time activation code in your sweat coin app to create your wallet.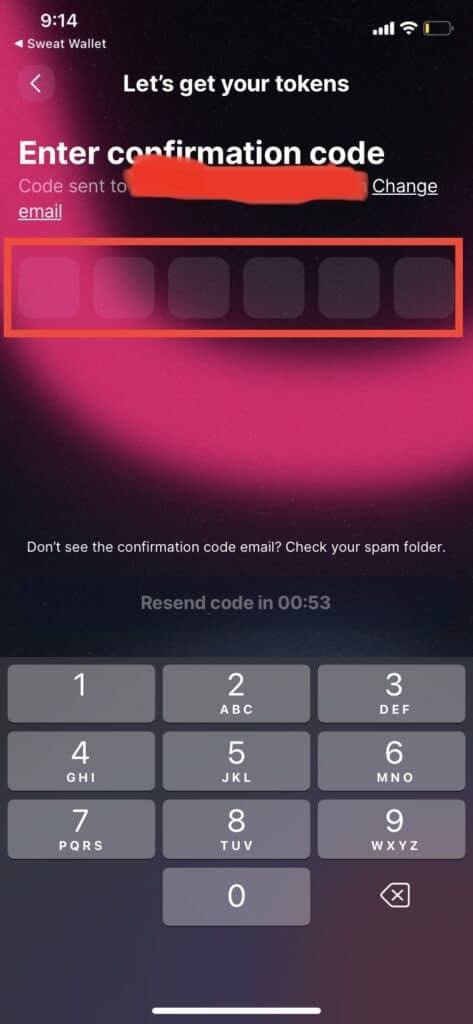 Step 4: Sweat Wallet Created Successfully
After entering the one-time activation code into "Enter confirmation code" field, Your Sweat Wallet is created successfully.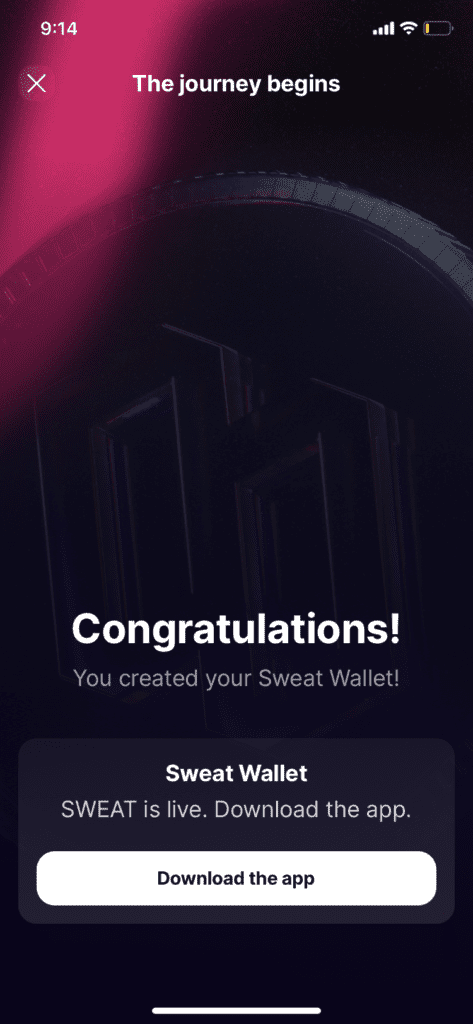 Step 5: Install Sweat Wallet App
Now, Install the Sweat Wallet app either on your Android or iPhone device.
Step 6: Login Into Sweat Wallet
Now, you easily login into Sweat Wallet in 3 different ways: Login with Sweatcoin App, Through Activation email and Without Activation email.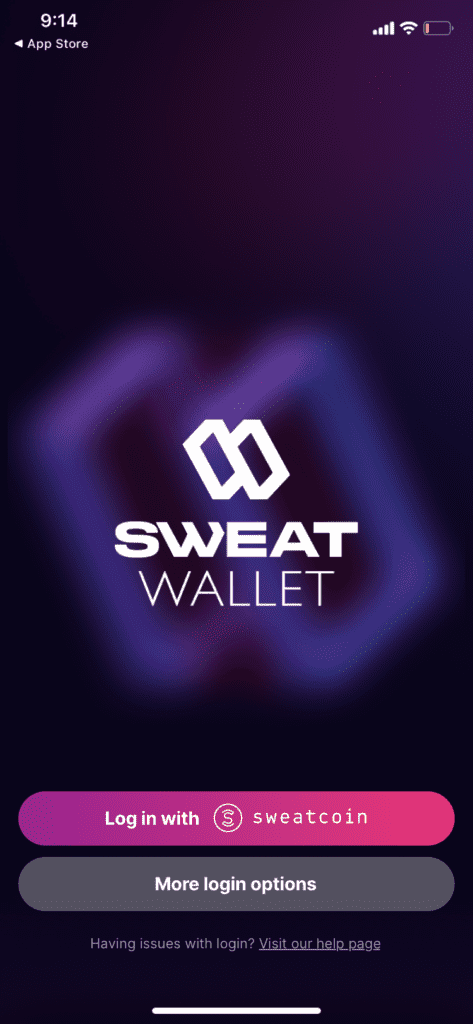 When you login into Sweat Wallet through Sweatcoin, you will get "Approve login" popup.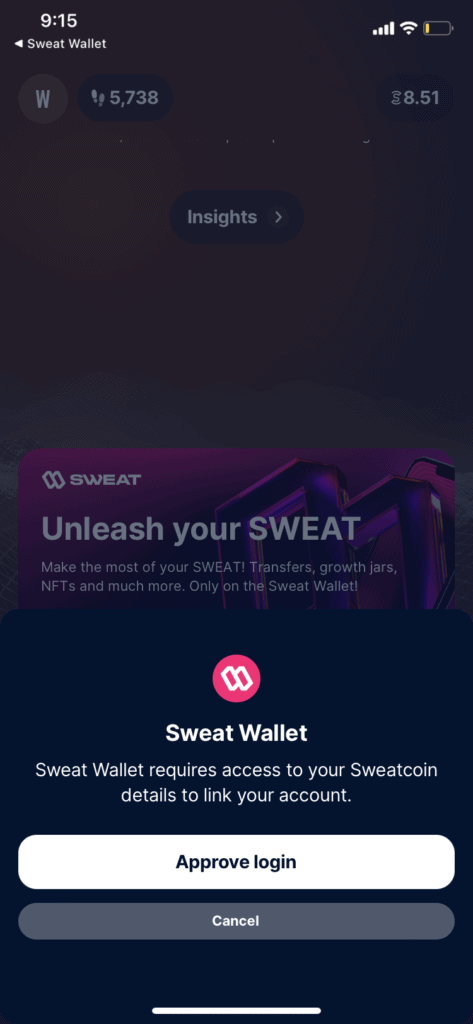 Just tap on "Approve login", you will be successfully login into Sweat Wallet.
When you Tap on "More login option", you get 2 login option either through activation email or without activation email.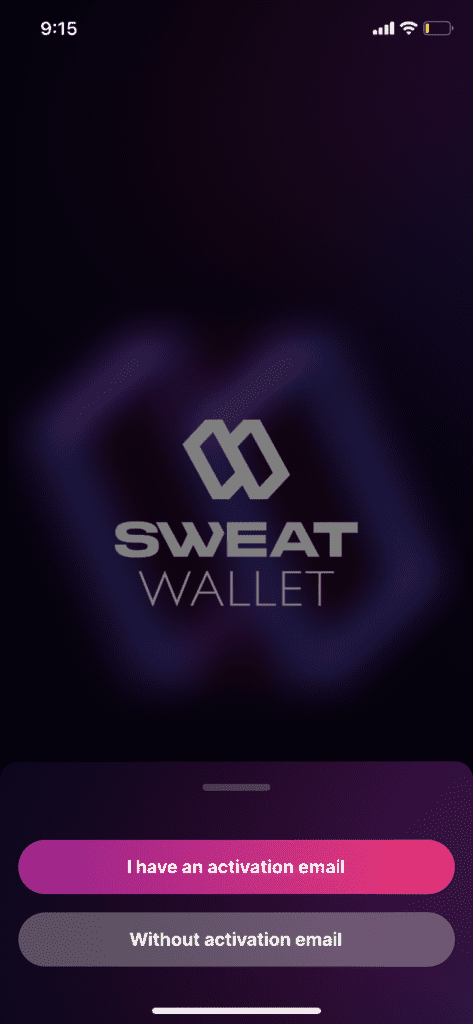 Step 7: Start Using Sweat Wallet
After login into Sweat wallet, Tap on "Lets start" button and start using Sweat Wallet.
Explore different options and features provided inside Sweat Wallet app.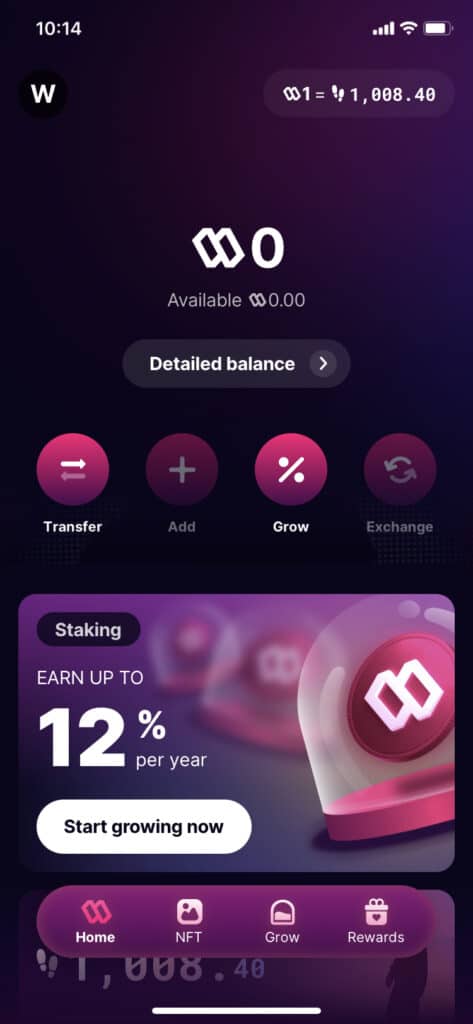 Sweat Wallet will not work if you haven't walked much on Sweatcoin.
Also, when you try to login you can get "Error: Walk a bit more on Sweatcoin to activate account".
To fix "Error: Walk a bit more on Sweatcoin to activate account",
Take a nice walk for at least 10 minutes.
Wait 24 hours.
Sign in to Sweat Wallet.
If this still does not work, please contact at [email protected] and provide your phone model and version number, as well as your Sweatcoin email address.
Also Read:
Sweat Wallet Not Available In Your Country
Sweat Wallet is not available in all countries.
If Sweat Wallet is not available in your country then either use VPN where Sweat Wallet is available or wait till Sweat Wallet Available in your county.
According to Sweatcoin App, Sweatcoin / Sweat Wallet is available in below countries:
Afghanistan
Albania
Algeria
Angola
Anguilla
Antigua And Barbuda
Argentina
Armenia
Australia
Austria
Azerbaijan
Bahamas
Bahrain
Bangladesh
Barbados
Belgium
Belize
Benin
Bermuda
Bhutan
Bolivia
Bosnia & Herzegovina
Botswana
Brazil
British Virgin Islands
Brunei Darussalam
Bulgaria
Burkina Faso
Cambodia
Canada
Cape Verde
Cayman Islands
Chad
Chile
Colombia
Congo, Democratic Republic
Costa Rica
Cote Divoire
Croatia
Cyprus
Czech Republic
Denmark
Dominica
Dominican Republic
Ecuador
Egypt
El Salvador
Estonia
Fiji
Finland
France
Gabon
Gambia
Georgia
Germany
Ghana
Greece
Grenada
Guatemala
Guinea-bissau
Guyana
Honduras
Hong Kong
Hungary
Iceland
India
Indonesia
Iraq
Ireland
Israel
Italy
Jamaica
Japan
Jordan
Kazakhstan
Kenya
Kuwait
Kyrgyzstan
Lao Peoples Democratic Republic
Latvia
Lebanon
Liberia
Libya
Lithuania
Luxembourg
Macao
Macedonia
Madagascar
Malawi
Malaysia
Maldives
Mali
Malta
Mauritania
Mauritius
Mexico
Micronesia
Moldova
Mongolia
Montenegro
Montserrat
Morocco
Mozambique
Namibia
Nauru
Nepal
Netherlands
New Zealand
Niger
Nigeria
Norway
Oman
Pakistan
Palau
Papua New Guinea
Paraguay
Peru
Philippines
Poland
Portugal
Qatar
Romania
Rwanda
Sao Tome & Principe
Saudi Arabia
Senegal
Serbia
Seychelles
Sierra Leone
Singapore
Slovakia
Slovenia
Solomon Islands
South Africa
South Korea
Spain
Sri Lanka
St. Kitts and Nevis
St. Lucia
St. Vincent & The Grenadines
Suriname
Swaziland
Sweden
Switzerland
Taiwan
Tajikistan
Tanzania
Thailand
Tonga
Trinidad and Tobago
Tunisia
Turkey
Turkmenistan
Turks and Caicos
Ukraine
United Arab Emirates
United Kingdom
United States
Uruguay
Uzbekistan
Vanuatu
Venezuela
Vietnam
Zambia
Zimbabwe
If you're not on the list, don't fret! Sign up to notification list on Sweatco.in – They will let you know as soon as They are ready to launch in your country.
Similar Posts: