Coinbase is considered the first platform to trade/buy on for new investors. The popular cryptocurrency exchange platform was started in 2012 in San Francisco and since then has consistently featured among the top exchanges for its popularity, traffic, and trade volume.
While being a cryptocurrency brokerage primarily, Coinbase also provides storage facilities for institutions for their crypto, a crypto payment platform, and also its crypto coin – the USD Coin.
This coin is one of the stable coins and its price is linked to the US Dollar. The value of Coinbase in April 2021 was close to $86 billion, and it was the first crypto exchange to be listed on US stock exchanges. 
Before you close/delete your Coinbase account, first know if you have a Coinbase account or a Coinbase Pro account. Both the accounts have different pricing although they share similar account settings and information.
Coinbase Pro is targeted at more advanced crypto traders and Coinbase is for the new investors who will want a seamless and easy buying experience. 
But note that if you delete/ close your Coinbase Account, it will also automatically delete/close your Coinbase Pro account. 
Steps to Close/ Delete Coinbase Account:
Step 1: Log in to your Coinbase Account. Once you successfully log in, you will be taken to the dashboard screen.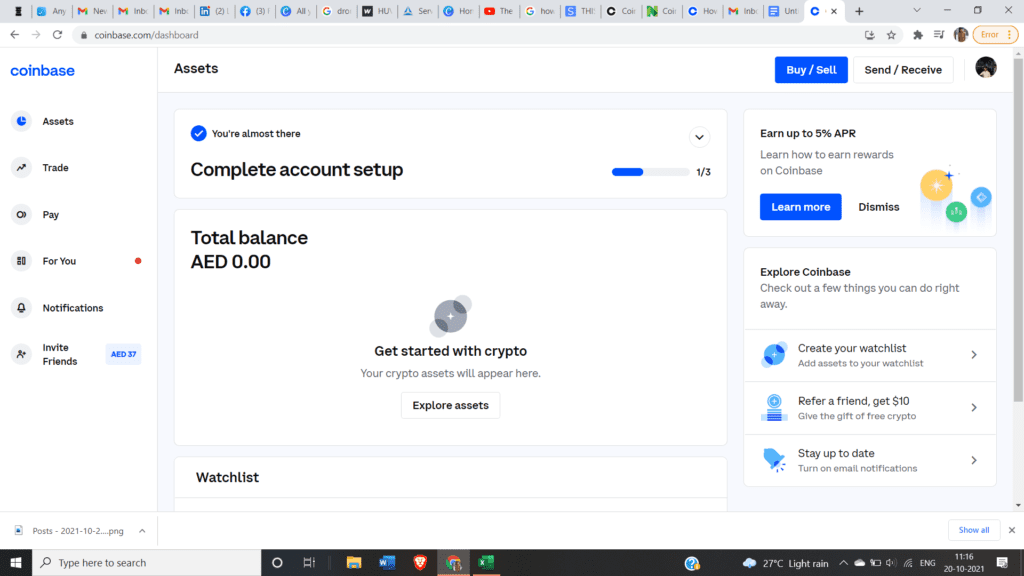 Step 2: Click on your profile picture at the top right of the screen – Tap on Settings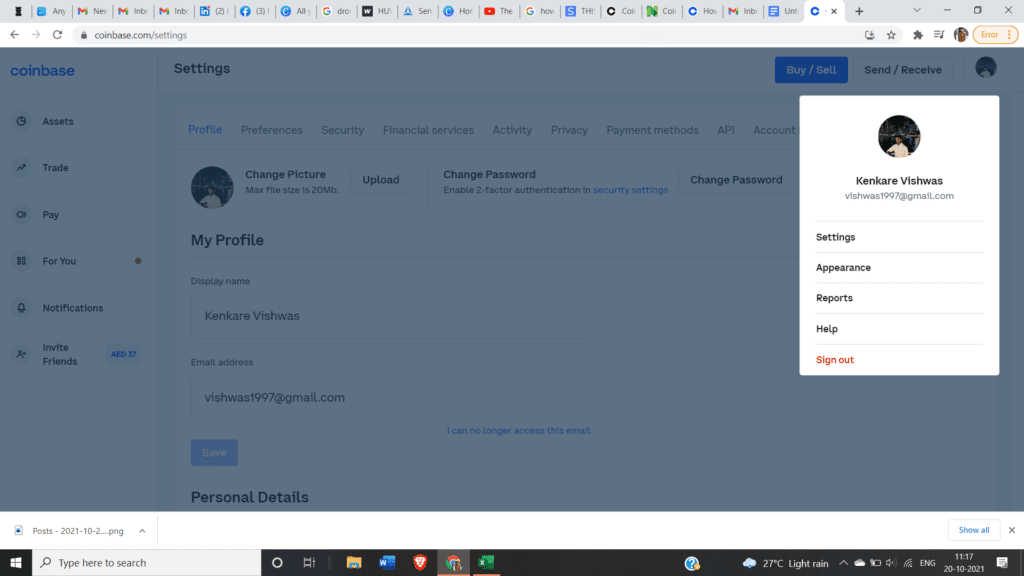 Step 3: Choose the Activity Tab
Step 4: Scroll down in the Activity Tab, to the section 'Close Account'. Click on the button 'Close Account'. 
Note that closing an account on Coinbase is an irreversible process, and there is no way for you to retrieve it back. 
Step 5: Re-enter your password, and click on 'Close Account'. That's it!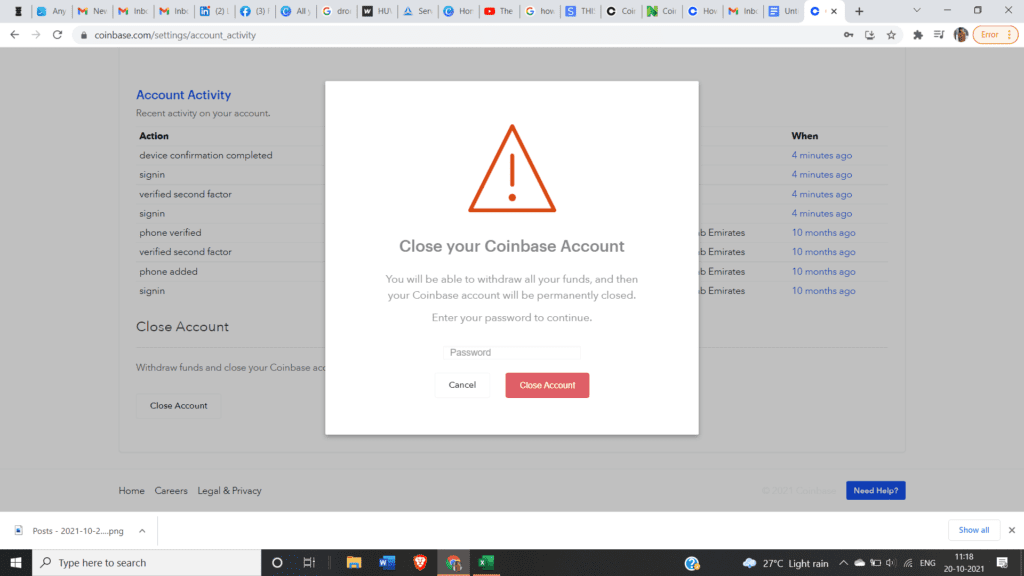 Points to Note Before Closing Coinbase Account 
Do not leave any money with Coinbase before you delete your account. Send them to a wallet or another Coinbase user before proceeding for deletion.
You can also donate crypto if you wish to, through the givecrypto.org platform. This organization is recognized by Coinbase and it helps people living below the poverty line by connecting them to a financial system that can uplift them. 
Disclaimer: Coinbase may retain some of your personal information for 5 years minimum, to prevent fraudulent activities, resolve disputes, or comply with their legal obligations.
As mentioned above, the action of deletion cannot be undone. So, think it through before closing your Coinbase account. However, if you feel you will no longer want to deal with crypto, it is better to close the account than to leave it dormant. 
Also Check: