In this article, we will provide a detailed and comprehensive guide on how to clear error codes on GOtv (E16, E17, E30, E32, E48-32), ensuring that you can enjoy uninterrupted entertainment.
Our guide is designed to be user-friendly, easy to follow, and will cover various methods to resolve common issues faced by GOtv subscribers.
Understanding GOtv Error Codes
Before we delve into the various methods to clear error codes on GOtv, it is important to understand what these error codes signify. Common error codes include: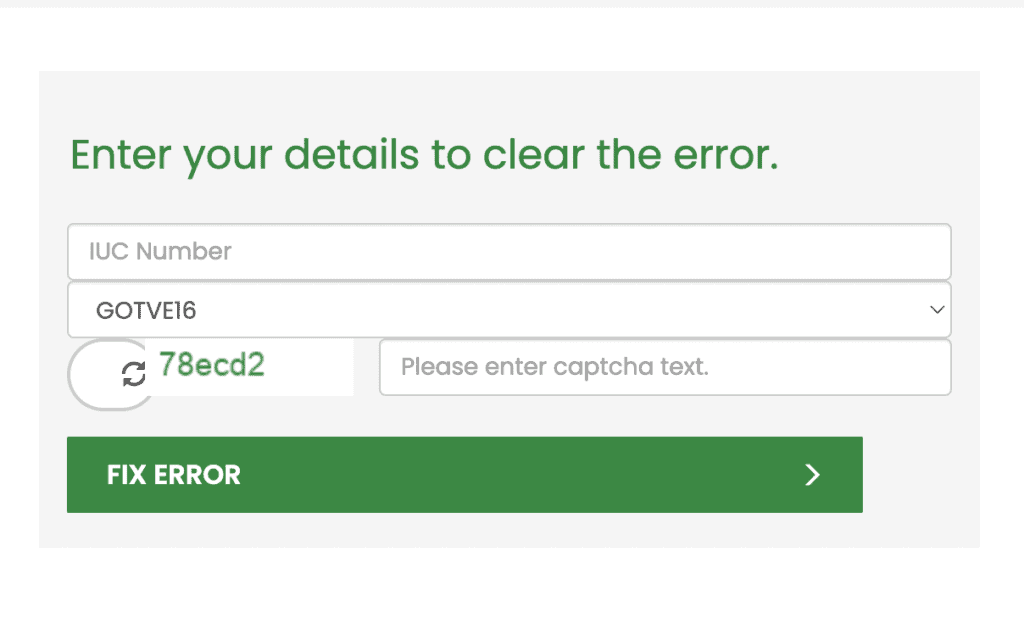 E16: Service is currently scrambled.
E17: Smartcard not paired with the decoder.
E30: Service is currently unavailable.
E32: Service is not authorized.
E48-32: No signal, poor signal quality, or signal lost.
Now that we have a better understanding of these error codes, let's explore the different ways to resolve them.
Please ensure your decoder is powered on when clearing error codes.
How To Clear GOtv Error Codes Online
One of the easiest and most convenient ways to clear GOtv error codes is through the official GOtv self-service portal. Follow these simple steps:
Visit the GOtv Self-Service Portal Fix error code page.
Select the error code you are experiencing.
Enter your IUC number (found at the bottom of your decoder).
Also, Please enter captcha text
Click on "Clear Error" to resolve the issue.
Clearing GOtv Error Codes Via SMS
Another option for clearing error codes on GOtv is by sending an SMS to the dedicated GOtv support number. To do this:
Compose a new SMS message.
Type "RESET" followed by your IUC number: RESET<IUC Number><Error Code>
Send the message to the GOtv support number (22688 in Kenya, 4688 in Nigeria, or the dedicated support number for your country).
You will receive a confirmation message shortly after, indicating that the error code has been cleared.
Using The GOtv Mobile App To Clear Error Codes
The GOtv mobile app offers a convenient way to manage your account and clear error codes. To use the app:
Download and install the GOtv app on your smartphone (available on Google Play Store and Apple App Store).
Log in using your registered mobile number or email address.
From the main menu, select "Clear Error Codes."
Choose the error code you are experiencing.
Enter your IUC number (found at the bottom of your decoder).
Tap on "Clear Error" to resolve the issue.
The app will process your request and clear the error code, allowing you to continue enjoying your GOtv programming.
Contacting GOtv Customer Support
If you are unable to clear the error code using the methods mentioned above, you can contact GOtv customer support for further assistance. You can reach them through:
Phone: Call the GOtv customer support hotline in your country (e.g., 0711 066 555 in Kenya or 0803 904 4688 in Nigeria).
Email: Send an email to GOtv customer support (e.g.,

[email protected]

for Kenya or

[email protected]

for Nigeria).
Social Media: Reach out to GOtv through their official Facebook or Twitter pages.
Ensure you provide your IUC number and a brief description of the error code you are experiencing when contacting GOtv customer support.
Similar Posts: