Many users across Facebook changing their profile pic to cartoon look like pic. You have also noticed on Facebook that some people turning their profile picture into cartoon like profile pic.
All of these they are using using new app "NewProfilePic Picture Editor" which is available in both play store and App Store.
NewProfilePic app currently trending in play store and App Store As of May 2022.
NewProfilePic app convert your photos to cartoon portraits.
However, many user deleting this app also because there is rumour going on twitter that this app steal your data.
Disclaimer: There is rumour on internet that NewProfilePic is Russian based malware app which stealing your data. But still its unclear that this app steal your data or not, its fake or same.But sources saying that these claims are false.
What is Cartoon Profile Pic on Facebook?
Cartoon profile pic on Facebook is users converting their profile pic into art look like cartoon character by using NewProfilePic.
NewProfilePic app is mobile app which is available in both play store and App Store which help to convert your photo into like cartoon character or paintting.
Also NewProfilePic mentioned that they Constantly updating collection of amazing styles.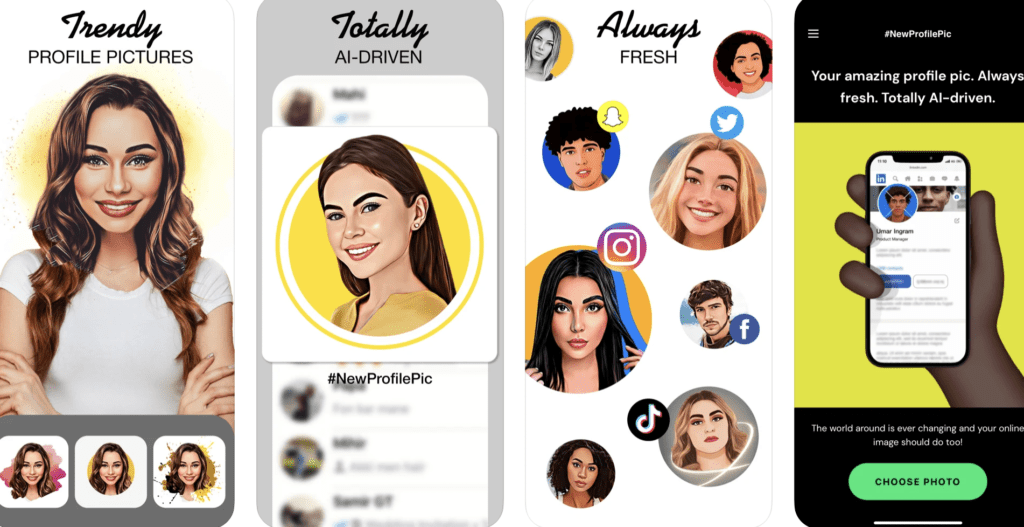 How to Use Cartoon Filter on Facebook?
Steps to Use Cartoon Filter on Facebook:
Step 1: Download NewProfilePic App
To use the cartoon filter on Facebook, first you have to install NewProfilePic app.
For Android Users: Install NewProfilePic App
For iPhone Users: Install NewProfilePic App
Step 2: Grant Permission
After installing the NewProfilePic app, the app will ask for some permission to allow the app like track your activity to show personalised ads or permission to notification and images gallery.
You can allow / not allow the permission accordingly.
Step 3: Upload Your Photo
After granting the permission, now upload the photo in NewProfilePic app which you want to convert as cartoon character.
You can upload photo from your device camera rolls.
If you don't want to use your own photo, there is an option of celebrity. You can choose celebrity photo.
Step 4: Choose Art Style
After choosing the photo, Choose from a variety of amazing styles including AI-driven cartoon portraits, trendy art effects, catchy toony filters and more! whichever you want to use.
It takes few seconds for processing and apply to your photo.
After applying the favorite art style on your image, click on the "Save & Share" button.
Now, either you can download the image into your phone or you can share on any social media handle or make your profile pic.
Also Read: How to Use Instagram Filters in Texas?
Is NewProfilePic app free to use?
Yes, NewProfilePic app free to use. You can download from play store and App Store. Ads will come inside the app.
Also, NewProfilePic app beneficial for those who are most active on social media and want their profile pic or want to to go with trend on social media.
Can you Remove the NewProfilePic App Watermark ?
No, you can not remove the NewProfilePic app watermark. As app is free to use. I thin they put it watermark to let people know the person used NewProfilePic app.
You can't remove NewProfilePic watermark inside the app but if you want , you can crop the image after downloading from the app.
Also Read:
How to Use Sad Face Filter on Instagram?
How to Use Crying Filter on Instagram?