In simple words, a metaverse is a virtual world.
One can access it through AR/VR and it closely resembles life in the real world with money and currency driven by cryptocurrency.
The metaverses will have their own social principles and will enable rich interactions that closely resemble how the real world operates.
It includes just about everything, including games, meetings, and shopping.
To gain access to Metaverse, you must first put on a headset and then connect to the virtual reality interface.
The word "metaverse" originated as a combination of "meta" and "universe" in the 1992 science fiction novel Snow Crash.
For public usage, other metaverses have been established, such as virtual world platforms like Second Life.
Some metaverse iterations include the merger of virtual and real locations, as well as virtual economies.
Because of the rising need for immersion, metaverse growth is frequently related to the advancement of virtual reality technologies.
What Is Shiba Inu Metaverse?
The Shiba Inu Metaverse is a virtual world where avatars can 'live a life' mimicking as much as the real world as possible.
The goal of the metaverse is to create a virtual environment as close as the real world where users can enjoy, discover and play.
According to some reports, the avatars can study, work at a job and attend events in this Metaverse.
Also, players can transact using cryptocurrency and buy/earn NFTs.
The different tokens that can be used in the Shiba Inu Metaverse are BONE, LEASH, and SHIB.
To buy land specifically, you need to use ETH.
The Metaverse will have graphics that are 3D animated, and the most exciting thing is that the community has developed business and retailer partnerships with many real-world companies, so essentially, you will find all top retailer brands there soon
What Is Shiba Land?
One of the USPs of Shiba Inu Metaverse is that members here can lease, sell or buy virtual land which is also called Shiba Land.
Once purchased, the user will have this land (just like real land in the real world) in the form of an NFT which they can rent to other players/businesses or even sell eventually.
The Metaverse will also be the first such virtual world enabling education, entertainment, shopping and research for the avatars.
Members, in the form of avatars, will have access to businesses and retailers (that also exist in the real world) right from their home's comfort.
Note that the Shiba Land is totally not related to the Shiba Inu token.
Also Read: Metaverse Privacy Issues
What Is Shiba Land Marketplace?
Shiba Land Marketplace is an endeavour to mimic the real world as much as possible; the Shiba Land team is working hard to create an exclusive, virtual, and fairly realistic marketplace which serves as a medium for buying assets/liabilities and selling them to earn money.
Now that the younger generation is heading towards digitization in all aspects of life, it's only a matter of time before civilization moves towards the Metaverse, which isn't surprising given the metaverse's infinite potential.
To begin with the general understanding ,here in Shibaland marketplace, users can buy, sell, or lease (a contract arrangement for renting or lending land) virtual land on the Shibaland marketplace.
Users can also develop NFTs (non-fungible-tokens).
A businessperson can use advertising to promote their product, goods, and services.
Shibaland provides exceptional services while allowing individuals to stay in the comfort of their own homes.
How To Buy Shiba Land In Metaverse?
In the real world, you buy land with money, right?
In the Shiba Land also you do the same, but with tokens (which actually cost money!).
The easiest and quickest way to buy Shiba land in the Metaverse is holding LEASH tokens.
These will have the first access during the auction.
The more tokens you hold, the more access you will have to purchase lands during the auction.
According to Eric M, one of the developers, the landowners can lock as high as 5 LEASH tokens for a period from 45-90 days.
Even holders of the Shiboshi tokens will have a similar advantage if they hold more tokens.
In this case, 2000 holders of Shiboshi tokens will be chosen to specifically mint land in the Shiboshi Zone.
But depending on the phase too, even normal users will have the opportunity to purchase the land, and this is an eventual upgrade.
How Much Does Land Cost In The Shiba Land Metaverse?
The virtual pieces of land have been separated into groups based on their accessibility and location.
The following are the prices:
| | | | |
| --- | --- | --- | --- |
| Tier Number | Name | Number of Acres Available | Cost / acre |
| Tier 4 | Silver Fur | 17,030 | 0.2 ETH |
| Tier 3 | Gold Tail | 7,356 | 0.3 ETH |
| Tier 2 | Platinum Paw | 5,714 | 0.5 ETH |
| Tier 1 | Diamond Teeth | 2,024 | 1 ETH |
Shiba Land Metaverse Map
The above picture is one of the initial images released by the community depicting the Shiba Land Metaverse.
On the Metaverse Map, you will find boulevards, roads and hubs marked (including plazas and parks).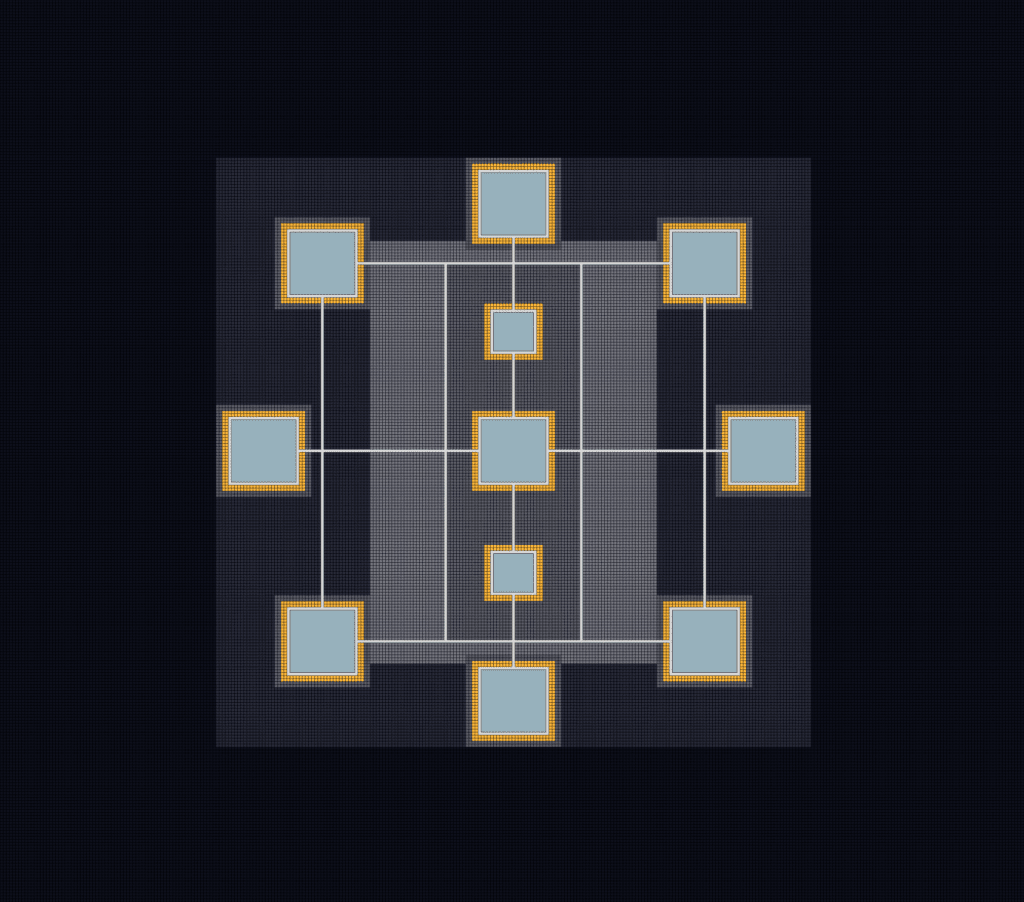 Some of the famous 'places' include Central Bark, Shiboshi Walk of Fame, Penny Lane, Bone Boulevard, Cent Boulevard, Trifecta Avenue, Wen Avenue and ShyTown.
All these have got immensely positive feedback from the Shiba Inu community.
Some of the more comprehensive concepts suggest that some parts of the Metaverse are named after team members.
According to the user, this could include Ryoshi, Shytoshi Kusama, and members of the Shiba development team, among others.
They also suggested that the map include areas named for people who have contributed to the creation of ecosystem-related initiatives.
These may include John Richmond and William Volk, both of whom have worked on the Shiba fashion line and the Shiba Inu Games.
To acknowledge and commemorate every Shiboshi holder, developers have developed a zone with 2,000 limited plots of land.
Consider this as a special area only to acknowledge those holding the token.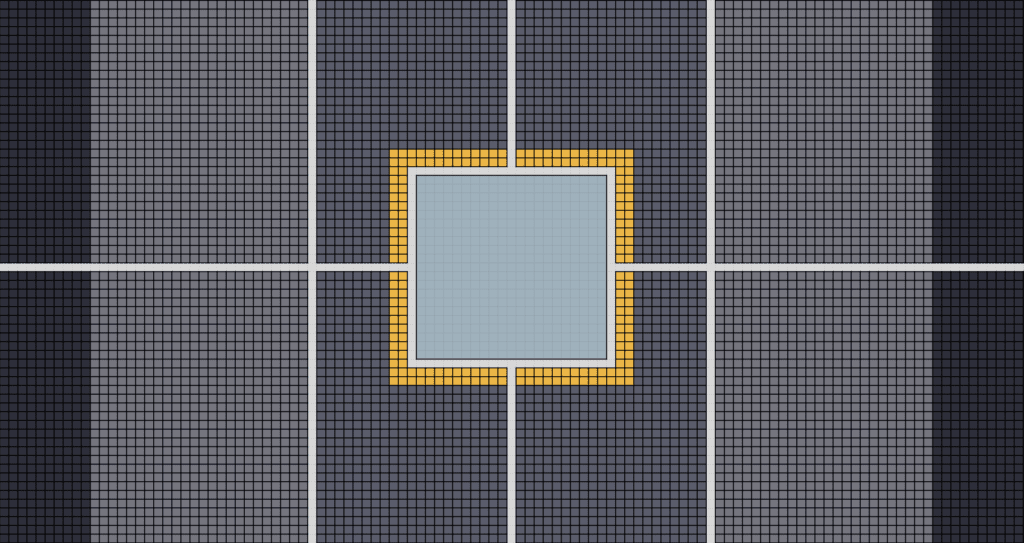 In order to access the area, 2,000 addresses out of a total of 3,593 have been whitelisted and fully randomized.
This event implies that 2,000 addresses will be eligible to bid / acquire during the initial Early Access Bid Event & Holder Event (further information below), with no constraints per wallet other than the overall mint cap, which impacts everyone equally.
Also Read: Technologies Behind Metaverse Will Shape The Future
Shiba Land Metaverse Categories
The developers of SHIB: Metaverse's creators stated that during the event's first phase, 36,431 land plots would be opened while welcoming and disclosing a section of four separate districts – Technology, Defence, Growth and Currencies.
The plots of Shiba Land are separated into four categories in the first phase: Silver Fur, Gold Tail, Platinum Paw, Diamond Teeth.
Apart from this, there are also 4,307 parcels of land classified as HUBS (Private Locked).
Why You Should Buy Land In Shiba Land Metaverse?
Because of its potential to rise in value over time, land in the Shiba land Metaverse is a smart investment.
The principles of scarcity and supply and demand are the foundations of economics.
Here's the reasons why you should buy Land here:
Reason #1
Land is not only scarce in the Metaverse, but it may also be controlled or manipulated.
For example, there will be a plentiful supply of land in the Metaverse for a limited time, lowering the price.
If there is a limited supply, however, the price will rise.
As a result, owners, or early adopters, would enjoy an increase in the value of their assets.
Reason #2
The Metaverse's economic paradigm is based on contemporary real estate.
In actuality, land in a desirable city location can increase in value over time.
Land will be available in ideal places in the Metaverse.
It will be located in less desirable areas.
Some of the land will have breathtaking views.
Some people will be bothered by road noise.
You will, however, be able to create your territory to be exactly what you desire in the metaverse.
Reason #3
You can build a spectacular home that can also serve as a company, or you can build a small cottage in the woods.
You can either create an incredible view or a fully hidden view.
The point is that it is entirely up to you.
That may seem self-evident, but it is feasible in the Metaverse.
There isn't a single person in command.
You have no one to limit you.
Reason #4
No one can tell you what you can and cannot do.
The only limitation is your own imagination.
Some of the land will have breathtaking views.
Some people will be bothered by road noise.
You will, however, be able to create your territory to be exactly what you desire in the metaverse.
You can build a spectacular home that can also serve as a company, or you can build a small cottage in the woods.
You can either create an incredible view or a fully hidden view.
The point is that it is entirely up to you.
Reason #5
That may seem self-evident, but it is feasible in the Metaverse.
There isn't a single person in command.
You have no one to limit you.
Nobody can tell you what you can and cannot do.
Only the sky's the limit.
As a result, no one in the Metaverse can tell the landowner where their land is located.
Reason #6
They will not own the land in the Metaverse, but they will possess the real-world soil on which the Metaverse land sits.
This grants individuals the ability to sell or rent the land in the real world, as well as use it for other purposes.
Also Read: How to Get Into The Metaverse?
Shiba Land Sale Details
First let's recall the tokens you need to purchase the land.
By now, it should be evident that in order to purchase Shibalands, customers must first obtain a $LEASH token.
And the money used to acquire land or trade in Shibaland is Ethereum(ETH), or to put it another way, you can't just do whatever you want because you have $LEASH or $SHIB; you need to have ethereum.
Users will be able to bid or purchase land during the first two phases or events only if they use a leash locker on the Shibaland website.
The shiba crew has developed a SHIBA LOCKER function that allows users to lock their shiba-holders as well, and users do not need to possess a $LEASH to utilize it.
Here's the three stages of the event through which one can acquire virtual land on the Metaverse.
The first stage, THE BID EVENT, is now underway:
The auction will run three days, or 72 hours, and it will be the earliest opportunity to purchase valuable land in the new and uncharted SHIB WORLD as an insurance.
The bidding method in shiba-world is identical to that of a traditional auction, except that you must first lock your $LEASH before bidding on your selected land with Ethereum (ETH). If your bid is the highest, you will be handed possession of the land.
The ownership will not change until a higher bid is placed before the timer expires and the previous bid money will be returned to the rightful owner.
There is an algorithm in place that will calculate the reduction in locking time.
It works like this:
Those who have locked more assets/time have 90 days to 45 days, while those who have locked smaller assets/time get 45 days to 30 days.Moving on to the second stage, the HOLDER EVENT,
Those bidders who did not obtain the land in the first stage or were outdone by greater bidders still have a chance to own it.The difference is that this stage will operate without the use of a bidding mechanism, which implies that the system will operate on a first-come, first-served basis.
Now, following this holder event, comes the final step of the ten-day bidding, THE PUBLIC SALE:
All bidders are allowed to participate in the purchase of the remaining available lands on the shib-map at this time, however at a predetermined price rather than through bidding.
This concludes the sales system.
Conclusion
This is everything you need to know about the Shiba Inu Metaverse which is set to be the next big thing in the crypto and Metaverse space!
For more information on this virtual world, visit – https://shibaland.org/.
All the best with buying your real (or virtual estate there).
Similar Posts: