If you are looking to start a new business in Kerala, you landed in the right place.
In this article, we explored the top 20 business ideas in Kerala that benefit you dynamically.
Kerala is a good place in India to start a business.
No matter if you live there or not, anyone can start a business in Kerala as it highly supports individuals to generate new business ideas.
Let's scroll down this article and find a suitable business to start in Kerala!
Top 20 Business Ideas In Kerala
1. Automobile Service Station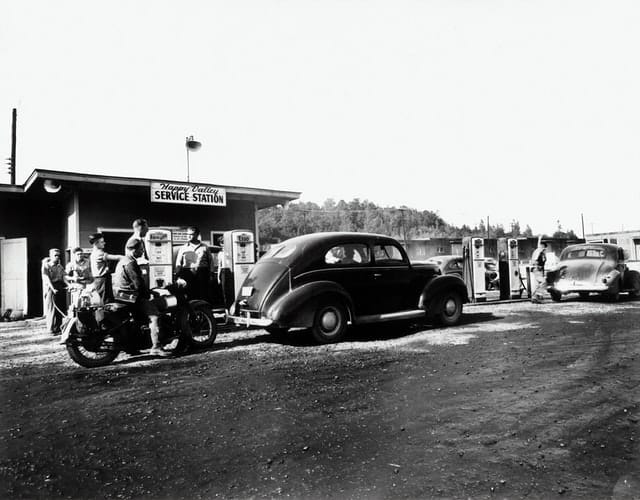 Day by day, the number of commercial vehicles is increasing, which leads to a rise in the number of automobile service stations in Kerala.
There is increasing demand for tyres and automobile spare parts in Kerala, along with vehicle services.
Thus, starting an automobile service station in Kerala is one of the most profitable and best business ideas to be the next entrepreneur.
2. Decoration Services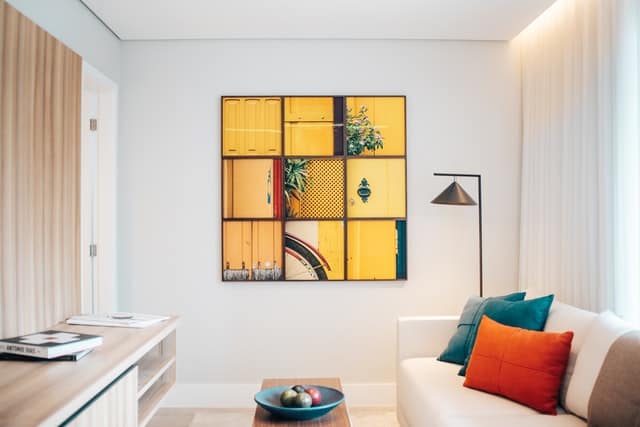 Beautiful things attract the person first.
There are many events like Birthday parties, wedding ceremonies, bachelor parties, family functions, etc.
All these events look good and grand because of the decoration services.
People and several organizations are seeking the best decoration companies to make their occasion grand and exciting.
Thus, inaugurating a decoration services business will be good for you as its demand never falls. 
3. Bakery Shop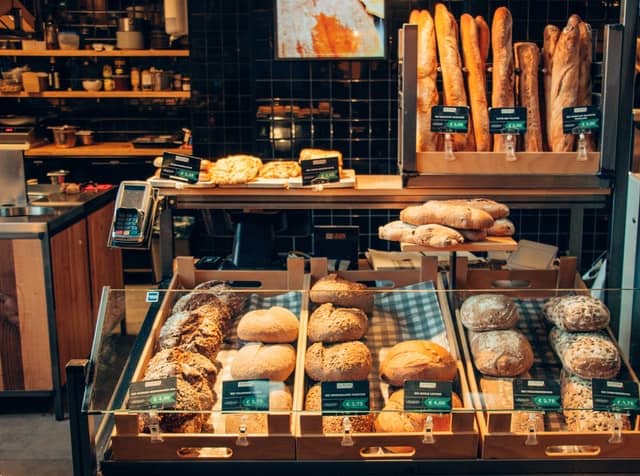 If you have a talent to make good and designer cakes, start a bakery.
Opening a bakery shop is a great business idea in Kerala as it doesn't require a huge investment.
Nowadays, people highly love to eat bakery products so you can gain a high profit through this excellent business idea.
In Kerala, you can open a cake shop in a crowded area or own a shop in your home. 
Recommended: Wholesale Business: How to Start Wholesale Business?
4. Clothes Business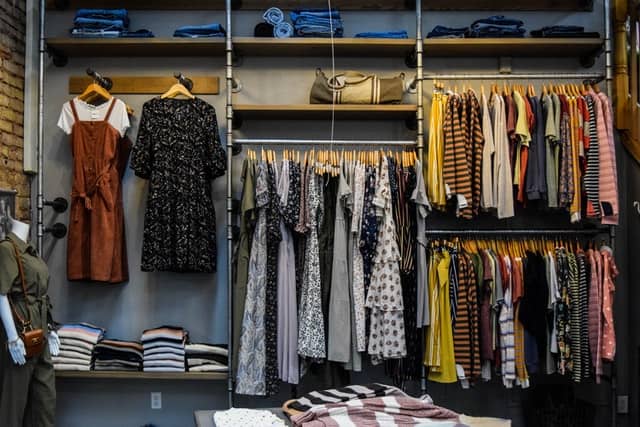 Another excellent business idea in Kerala is to start a cloth business.
The fashion of apparel never falls down; it changes with time.
It requires significant capital and makes you earn an abundant amount in a short time.
You can also start a boutique where you can design clothes as per the trend or open a cloth shop.
Having a good knowledge of fabric is required to set up a profitable business in Kerala. 
5. Candle Making Business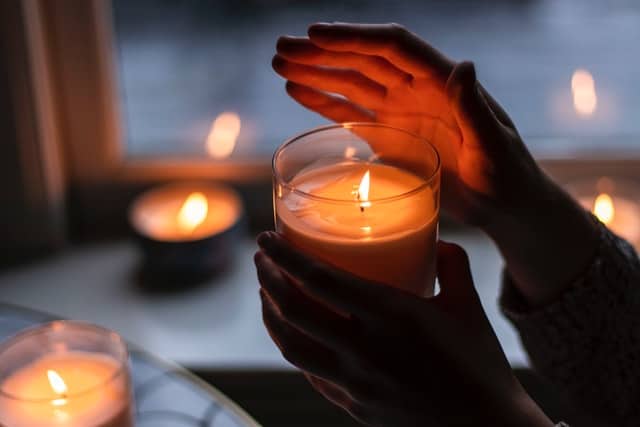 Candle-making is an easy-to-start business that gives you a 100% profit margin.
Nowadays, people are seeking to find quality products to decor their home and make it fresh.
Candles are the best home accessories and decor items that garnish the home and make it fresh to live.
Apart from opening a candle store, you can also sell candles online and gain a high profit. 
6. Tourism Of Ayurveda
As you know, Kerala is a divine place that gains the blessing of nature, and it's a top tourist place in India.
Kerala has pleasant nature views, beautiful weather, and several mind-pleasing locations that highly attract visitors.
Kerala follows a legacy of Ayurveda from ancient times as it has the potential to grow ayurvedic herbs and plants.
Many people around the world believe in Ayurveda and are searching for an innovative natural medication.
You can help them by starting an Ayurveda tourism business in Kerala.
It's a great business idea to start in Kerala. 
7. Agarbati Making
This business idea is also a part of home decor that has a great demand among people.
Agarbatti is a superior product used in every house for religious and decoration purposes.
By starting an agarbatti business, you can earn a good amount as it doesn't prerequisite high investments.
Arrange raw materials such as bamboo sticks, sawdust, charcoal powder, and so on and start an agarbatti business.
All these products are easily available in Kerala that prevents you from wandering here and there. 
Recommended: Best Small Business Ideas
8. Fitness Centre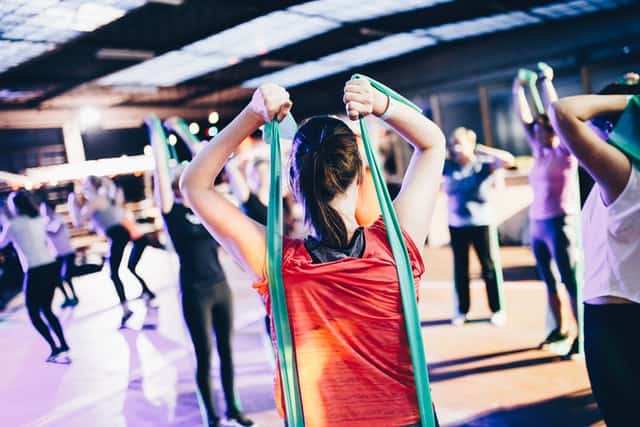 Individuals are highly moving towards fitness practices to promote healthy living.
In Kerala, people are rapidly gravitating towards health and fitness that kick off a new business idea in Kerala.
You can start a fitness center in Kerala and offer excellent fitness services and plans to attract new customers.
This business needs a prominent amount of investment and gives you marvelous profit. 
9. Bag Manufacturing Business
Different business sectors are utilizing bags, and nowadays, people are avoiding the use of plastic.
This led to the demand for paper and jute bags and generated an incredible business idea in Kerala.
This is one of the high profit-yielding businesses.
You can utilize the opportunity by starting a bag manufacturing company.
You can make paper bags, cloth bags as well as jute bags as it's a chief product that you can easily get in Kerala. 
10. Fast Food Restaurant
Fast foods are continuing their chain across the world.
People love to eat fast foods because it easily controls your hunger and offers a great taste.
In Kerala, starting a fast food restaurant will be beneficial for you.
In recent days, people in Kerala are showing a great interest in eating fast foods, which has established this business idea as lucrative. 
Recommended: What is the Biggest Challenge for Most Businesses When Going Online?
11. Ice Cream Parlour
People love the aroma and different tastes of ice-creams, and if we talk about India, majorly people love to eat ice cream after the meal as a dessert.
You can start an ice-cream parlor in Kerala, and it's not only a summer business, but it can give you abundant business in all seasons.
You can take a franchise or start an independent ice-cream parlor in a crowded area.
It's a lucrative and money-making business in Kerala. 
12. Jewelery Making
Jewelry is the best buddy of apparel as it easily elevates the style and looks.
However, Kerala is a top mineral producer that bestows a great business idea of jewelry making.
The demand for jewelry is rising among people as Kerala is the leading place where both men and women love to wear jewelry, whether it's gold, silver, diamond, pearl, etc.
Starting a jewelry business in Kerala is a profitable business idea that helps you to be a successful businessman.
13. Aluminium Door Making
The aluminum door-making business is a traditional one in India, and it has a great demand across the country.
Aluminum doors have great use in offices, coaching centers, homes, and many more sectors that promote the aluminum door-making business in Kerala.
You can start this business significantly and sell aluminum doors at an affordable cost to establish a good relationship with your customers. 
Read Next: MSME Business Ideas
14. Coconut Oil Business
Kerala is a top coconut-producing state in India that generates a variety of business ideas in Kerala.
About 70% of coconut supplies all over India are from this state.
Thus, starting a coconut oil business is a good idea, and it's a profitable one.
It's a lucrative business idea that provides a great way of income to the people.
Moreover, the demand for coconut oil is also in demand as coconut oil is used for different purposes such as cooking, cosmetics, massage, tonic, and many more.
Kick off this business and gain a high profit in a short time. 
15. Rice Mill
Kerala is a top-ranked agricultural state and produces a high quantity of rice and supplies it all over the world.
Kerala has an extensive number of paddy fields where more than 600 varieties of rice are produced.
Starting a rice mill is a lucrative business idea in Kerala, and you can start this business by getting the support of the Government.
The Government is providing various kinds of subsidies to start rice mills in Kerala. 
16. Spice Shop
Kerala is also a top producer of spices.
It is popular across the world to produce quality spices with a great aroma.
Cardamom, clove, turmeric, nutmeg, cinnamon, vanilla, and many more are the top spices of Kerala.
You can start a spice business in Kerala as it doesn't require a considerable investment.
You can start a shop of spices, manufacture spices or distribute the spices online across the world.
This business ensures a good return in no time.
Furthermore, you can start it at a small scale and gain extensive profit with no hassles. 
Read Next: Business Ideas For Housewives
17. Tea Distribution Business
Along with rice, coconut, and spices, tea is also a famous product of Kerala.
Tea is a leading cash crop highly produced in Kerala and gives you a great business idea in Kerala to start.
You can choose tea distribution as a profitable business model.
Determining your skills, capacity, and investment rate that you can afford and evaluate the business scale to start.
Furthermore, you can manufacture tea bags, distribute them and sell them worldwide by utilizing technology. 
18. Travel Agency
National and international tourists immensely love to visit Kerala as its beauty and culture attract people.
It's one of the foremost tourist spots in India that generate a huge income through tourism.
Starting a small travel agency in Kerala is a top business idea as visitors are seeking tour and travel agencies to make their holidays comfortable and trouble-free.
You can set up a travel agency and earn an excellent amount through this business.
Moreover, you can separate your business from others by delivering the best services and travel packages that easily attract visitors and help you to make more. 
19. Dry Fruits Business
Dry fruits gain a special place in households.
It has great use on several occasions, such as marriages, receptions, festivals, and many more.
To celebrate a happy occasion, most people prefer to give dry fruits.
Plus, with raising people's consciousness about health, dry fruits have become a popular product that promotes healthy life.
Therefore, grabbing this opportunity and starting a dry-fruits business is lucrative for you.
This business involves many activities such as packaging, marketing, reselling, and many more that require a constant investment but make you earn more in a flash of time. 
20. Grocery Shop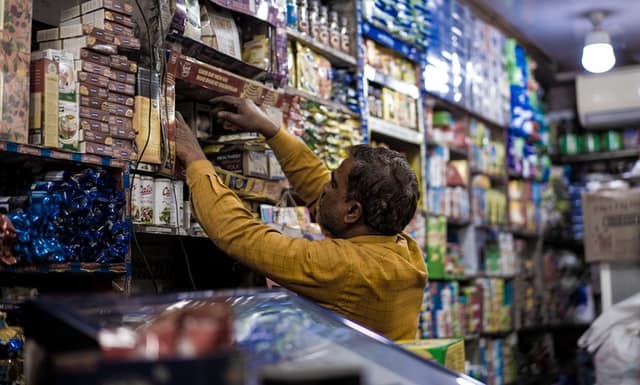 If you have a good space, starting a grocery shop is beneficial.
It's a popular business idea in Kerala that allows individuals to sum a good amount of money.
You can also enroll in your grocery shop online, and it gives you extensive profit without any hassles.
However, the internet is an excellent way to flourish your business, and you can also utilize the platform to advertise your grocery store. 
Read Next: Best Small Business Ideas For Women
Conclusion: Key Take-Away Points And Final Thoughts
Kerala is a great hub generating a wide range of business opportunities.
Above we mentioned the top 20 business ideas in Kerala to start but starting a business depends upon your skills, expertise, and investment.
However, there are a variety of businesses that are enrolling in Kerala and making a good profit.
Apart from these 20 business ideas, you can start one in which you have interest and mastery such as fish business, chocolate business, tiffin services, photography, spa and plenty more.
All the aforementioned business ideas are best to start in Kerala with a low budget.
Kerala becomes a center state of investors, and the state and Central Government are also supporting this state to generate unique business ideas via several beneficial schemes.
If you are seeking to start a business in Kerala, select one and make yourself a top entrepreneur in a short period of time. 
Frequently Asked Questions
Which Is The Home-based Business In Kerala That Gives A Good Profit? 
There are plenty of home-based businesses that you can start in Kerala and generate a good income.
Here we listed some home-based businesses:
– Tiffin service
– Candle making business
– Freelancing
– Coaching center
– Daycare services
Is It Profitable To Start A Business In Kerala? 
Yes, Kerala is India's top state enriched with numerous resources and a leading producer of cash crops.
Starting a business in Kerala is a great idea as here you don't require huge investments and high expenditure on resources. 
How Can I Start A Business In Kerala? 
Starting a business in Kerala is easy.
Initially, you have to plan everything and choose the right business that gives you a massive profit.
To start a business in Kerala, register your business under the Companies Act of India and attain a unique company Id.
It supports your business in availing the Government schemes for businesses. 
Which Business Is The Best In Kerala? 
Kerala is a top business producer.
Numerous businesses are the best in Kerala, such as spice business, tea & coffee business, agriculture-related business, Ayurveda tourism, banana chips business, and many more. 
Is It Safe And Secure To Start A Business In Kerala? 
Yes, if you follow all the rules and regulations to start and run a business, nothing barricades you to make huge money in Kerala.
Kerala is a prominent state where you can find low-cost raw resources and labor that supports your business. 
Similar Posts: