Metaverse is a virtual world where you can interact with people via your digital avatars. It creates a virtual environment that is similar to the real one.
During COVID-19, virtual communities have rapidly emerged as a significant lifestyle area for locked-down users. Entrepreneurship is alive and well worldwide, as can be seen in the spirit of working on the latest tech trends.
The increasing popularity of NFTs, 3D avatars, cryptocurrency, and immersive gaming experiences in the global market offers multiple opportunities to players.
Interoperability is a key feature of the metaverse since it will become more than just a platform dominated by a few companies, but rather a collection of interconnected locations where we can freely go from one to the next.
Furthermore, it incorporates a full-fledged economy and encompasses both the physical and virtual worlds, implying that it will be decentralized and what we might call "embedded internet."
What Does Metaverse Company Mean?
Metaverse companies are technology companies that are engaged in developing metaverse platforms around the world.
Since the introduction of Metaverse, many companies throughout the world are racing to develop the best metaverse platform and the list is growing every day.
Metaverse development, however, will require a significant amount of collaboration among several of the world's largest organizations.
However, there is still a lot of work to be done on the development side, such as resolving the numerous issues that this virtual universe presents, as well as developing more comfortable and lighter VR devices and breaking down the barriers that will be encountered for its widespread adoption to become a reality.
Top 22 Metaverse Companies
1. Meta (Facebook)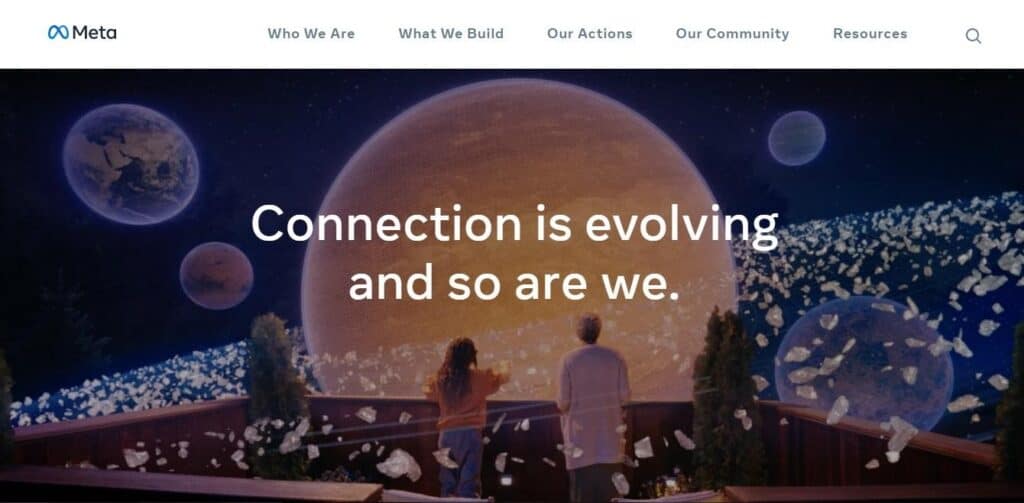 Facebook is a social media network that allows users to engage with one another, form communities, and socialize from the comfort of their own homes.
The social networking platform has broken down national barriers, allowing people worldwide to engage with people in far-flung locations. Facebook has already renamed itself Meta and is now testing metaverse technologies.
Meta aims to revolutionize everyday life by creating 3D workrooms, virtual offices, and augmented reality glasses.
Mark Zuckerberg is the one who is investing the most in this virtual environment. So much so that he has renamed his venerable social media platform Facebook to "Meta."
They claim that the metaverse is the next step in the evolution of social connections, promising a 3D place where you may engage, study, collaborate, and play in ways you've never seen before.
They're already working on new technologies to make this vision a reality, and they've become the corporation with the most money invested in the metaverse. The amount invested in R&D in 2020 was up to $18.5 billion, and this one will account for up to 30% of Facebook's sales.
In addition, bringing the initiative to fulfillment will create almost 10,000 employees in Europe.
https://about.facebook.com/meta
2. Microsoft Mesh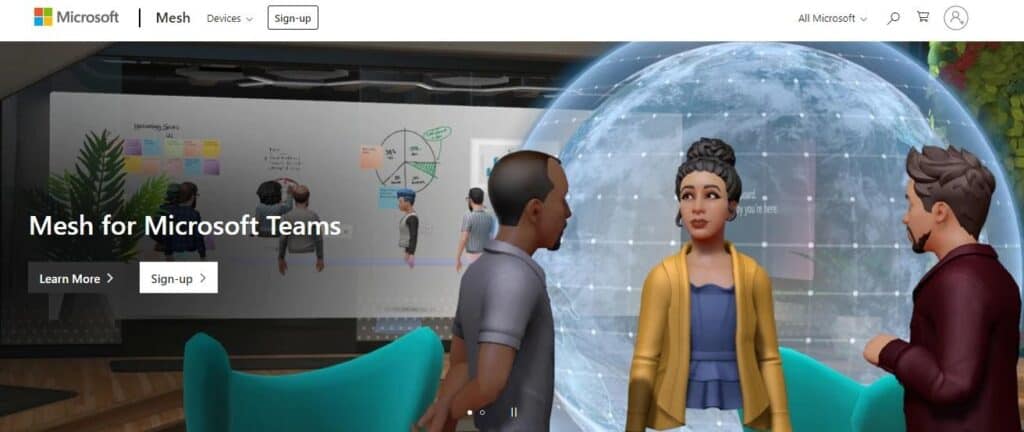 Microsoft's virtual reality endeavor Mesh, which has the momentum of its HoloLens2, stunned attendees at Ignite.
It's an opportunity that "enables presence and shared experiences from anywhere, on any device, using mixed reality applications," according to the tech giant.
They also talk about avatars and "Holoportation" in the workplace as a technique to improve the fluidity of decision-making and problem-solving speed.
https://www.microsoft.com/en-us/mesh
3. Ali Metaverse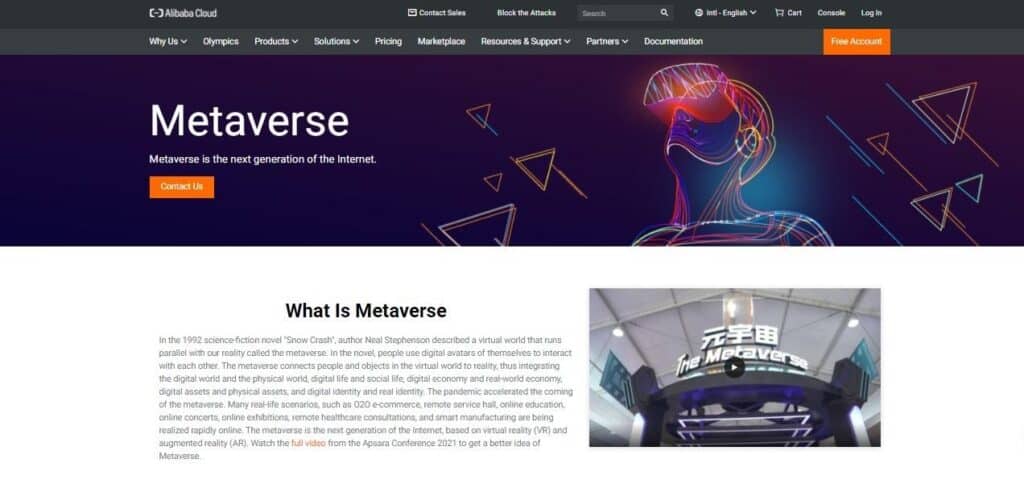 E-commerce giant Alibaba is the latest technology company in China to show an interest in virtual reality technology.
In the latest hint that China's Big Tech businesses are doubling down on what many views as the internet's future, Alibaba Group Holding has launched a new company in Beijing called Yuanjing Shengsheng to test the gaming possibilities of the metaverse.
Although the Chinese behemoth is still in the early stages of development, it has already filed for multiple metaverse-related trademarks and proclaimed its intent to compete in this technology race.
https://www.alibabacloud.com/solutions/metaverse
4. Zepeto
Zara, a textile giant, has created its first virtual fashion collection, Zepeto, in a metaverse. It's a South Korean mobile metaverse featuring 3D avatars and more than 2 million daily users, making it one of the fastest-growing virtual worlds in the last year.
This metaverse allows users to buy digital things with their currency and communicate with millions of other users worldwide.
Young ladies between the ages of 13 and 24 are the primary target audience, with avatars created based on the users' actual physical attributes.
The peculiar aspect of this metaverse is that Zara has launched a collection also sold in select stores in the real world and has the same prices in the virtual environment as in actual stores.
5. Roblox
Roblox is a gaming company based in the United States that started in 2004. Roblox, a gaming platform and game development company based in the United States, focuses on creating metaverse worlds.
Roblox has a vast variety of games, such as Meepcity and Bloxburg that allow players to create virtual homes and conduct fundamental survival chores in the virtual world, such as obtaining a job and seeking adventure.
Roblox concentrates on creating a metaverse platform where users can do more than simply play games. Users may try new outfits in the meta world, build homes, talk with friends, and even go on adventures.
The basic goal of Roblox is to build a social platform where individuals can interact. Roblox hopes to provide 3D virtual experiences that are as realistic as possible.
"Spatial voice chat" is a new feature that Roblox has recently announced. People will voice converse in three dimensions.
According to Roblox, voice talks will be akin to real-life conversations, and this feature is Roblox's first move towards the metaverse.
It also included "metaverse layered clothing," which allows users to try on different layers of apparel on their digital avatars.
6. Epic Games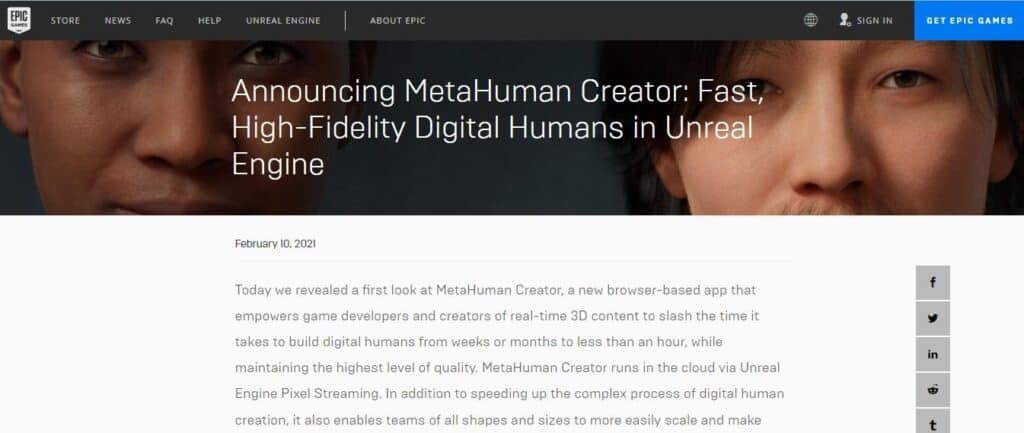 Epic Games is a video game and software development company based in the United States founded in 1991. Fortnite, Unreal Engine 4, and Unreal are just a few of the excellent games available from the company.
Survival games like Fortnite and Unreal Engine 4 appeal to adventure seekers. The business is also on top of the metaverse race. Its primary goal is to create a metaverse platform where people can communicate, interact with companies, and even stay in the virtual world for long periods.
The metaverse platform will serve as a one-stop shop for interacting with digital humans. Epic Games is actively working on the concept of meeting people virtually while having a real-life encounter. It will not be solely digital.
People will socialize in the Epic Space through discussions rather than emoticons. This platform will be more interesting because of the virtual gaming, retail, and dining experiences.
Epic Games just launched "Digital Humans" to demonstrate their metaverse ambitions.
People will be able to make photorealistic and animated individuals that can play games using the meta-human creator tool. In the virtual world, the animated humans will be fighting battles.
https://www.epicgames.com/site/en-US/home
7. Nike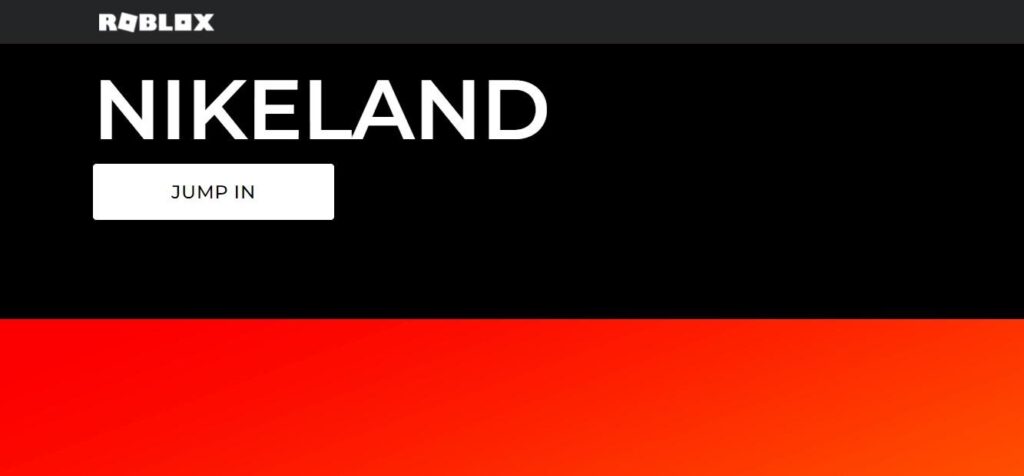 Nike is a multinational corporation based in the United States that shapes the future of footwear and apparel.
It is today a multiservice brand that includes footwear, apparel, equipment, and services. In conjunction with Roblox, the top footwear company experimented with metaverse technology.
It has created a virtual environment called "Nikeland" on Roblox, a free place to play games. In Nikeland, players will test on new sports shoes and run marathons. Nikeland is a virtual reality experience created by Nike.
Digital avatars will be available in the Nike virtual world, and participants who win competitions in the Nike world will be awarded "blue bands."
https://www.roblox.com/nikeland
8. Tencent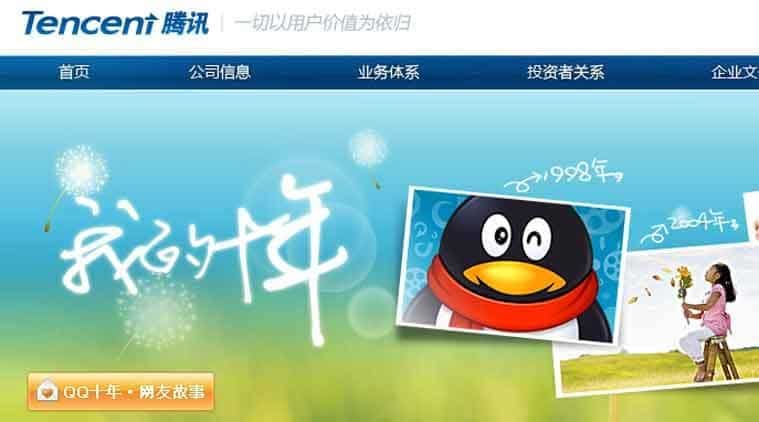 Tencent is a Chinese multinational corporation that offers digital products and services to help people live better lives.
It was established in 1998. Tencent currently offers e-commerce, mobile commerce, internet, and payment services. Through its game creation company TiMi Studio Group, the multiservice provider focuses on the metaverse.
Tencent will focus on the metaverse strategy specifically through its game production branch "Tencent Games," which has several prominent companies in its portfolio.
Roblox and Epic Games will face direct competition from Tencent Games. Tencent is confident about metaverse technologies at the moment.
It will create a gaming, social networking, search marketing, and open, collaborative network.
People will be able to work with other brands on Tencent's "multiverse platform," which will allow them to play, communicate, and lounge online. It's all set up to put meta in direct competition.
9. Tinder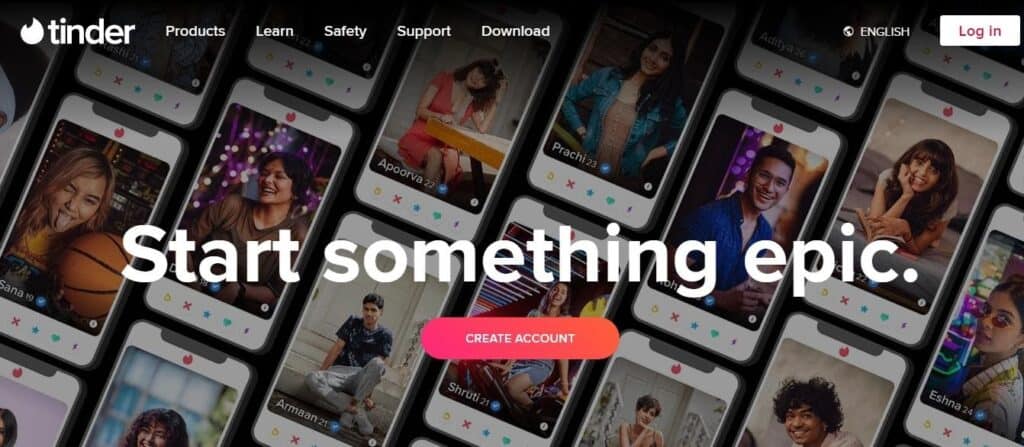 Tinder is a dating app that was first released in 2012. Tinder uses "a right swipe" to connect "similarly minded folks" on its app.
Tinder has grown into an app for meeting "friends" and "possible lovers" over time. Companies from several domains have entered the metaverse. Tinder creates a dating metaverse and connects people through "digital avatars."
Some new features, such as "Swipe Night" and "Explore," have already been released. Tinder will also introduce tinder coins to test the waters with cryptocurrencies. With the dating metaverse on the horizon, Tinder's virtual dating world is bound to set some high bar.
Tinder allows Gen Z to experiment and play the virtual meeting game by allowing them to dance along with their digital avatars and meet some buddies.
Tinder is currently concentrating on constructing the metaverse platform from the ground up; with Tinder's virtual economy in place, and the world may expect notions like "space dating" and "metaverse dating" to become a reality.
Tinder's metaverse platform will be where "digital avatars" may meet real people.
10. Magic Leap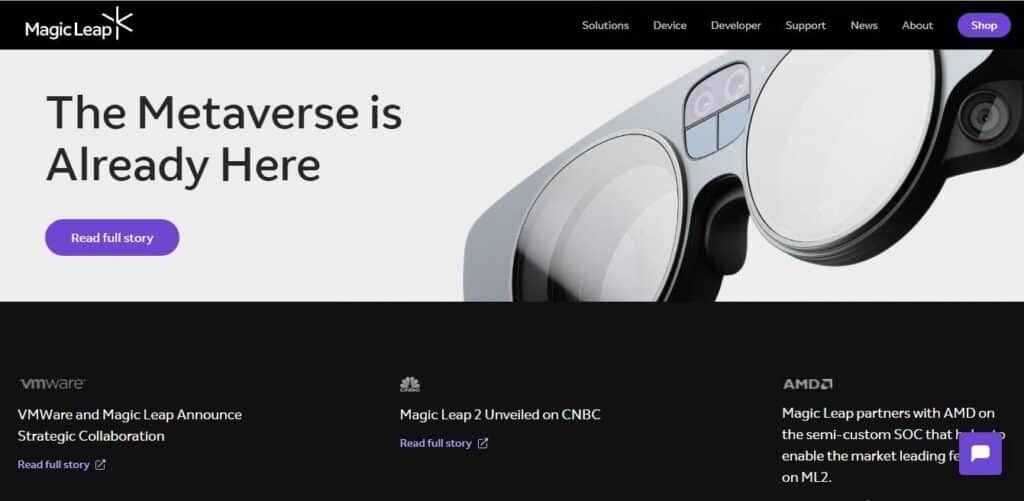 Magic Leap is a startup business based in the United States that develops wearable technology that allows individuals to interact with digital surroundings.
The startup, founded in 2010, is working to shape the future of technology through virtual reality. Magicverse, a new system that will bridge the gap between virtual and actual worlds, is a newly coined concept from "Magic Leap."
Different things will collide in the universe of "magic verse." It will mix IOT devices, spatial computing, and sensor technology. People will be digitally co-present in Magicverse.
Through the magic poem, data will be transported across several platforms. It will dismantle national barriers, making the digital environment a free arena for interaction. It will be the way of life in the future.
Different virtual environments, such as countries, cities, and escape zones, will be available.
https://www.magicleap.com/en-us
11. Gather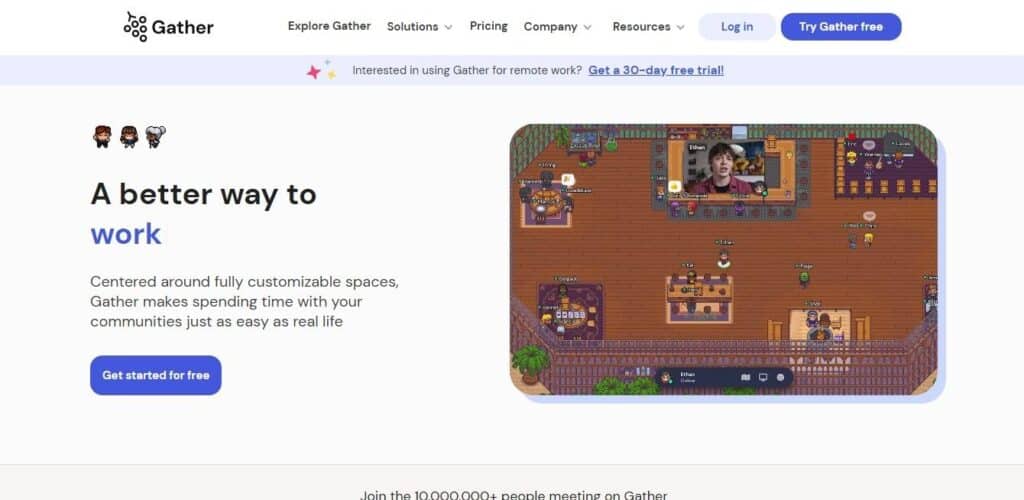 Gather is a platform for video conversation. Gather bridges the distance between people and suggests new ways to meet new people to form a virtual community.
It's developing a metaverse platform for virtual offices, conferences, and gatherings. It involves creating a virtual layer on top of the earth's physical layer where people may communicate, mingle, and have fun.
The virtual reality environment will provide a dash of pleasure to an otherwise mundane existence. Gather's VR platform is unique in that it can give a virtual experience without using VR gear.
Gather is now working on creating a metaverse environment that anyone can access and will provide people with a way to escape their daily lives.
Pixel graphics from old Hollywood movies will be used in the Gather settings to lend a dash of originality. Murder mystery games are also played in gathering contexts. Later on, the platform will host various games in virtual reality surroundings.
12. NVIDIA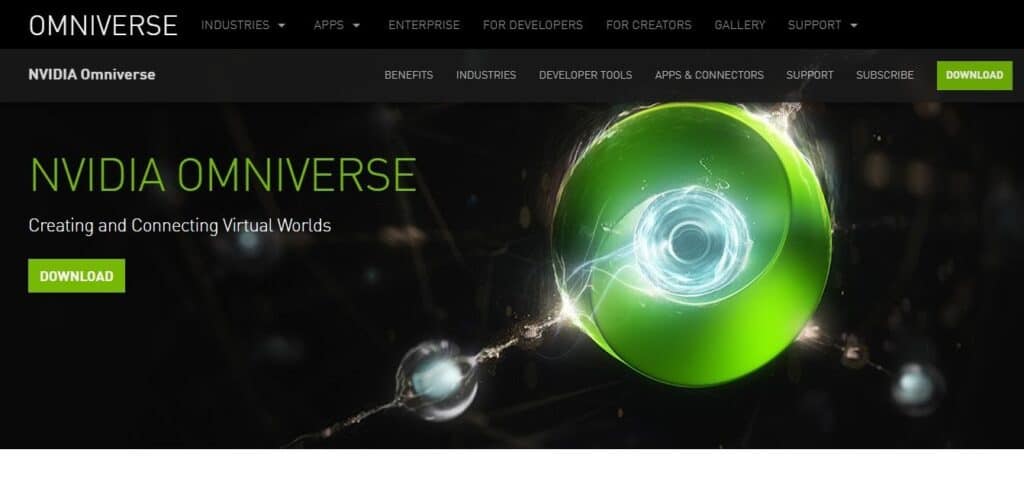 Omniverse is a real-time, physically accurate simulation designed for artists, designers, engineers, and researchers who need to work in a virtual environment.
NVIDIA is a global leader in computer graphics hardware, with products designed with gamers in mind. They now provide the processing power and deep neural networks that are at the heart of today's AI.
https://www.nvidia.com/en-in/omniverse/
13. Unity Software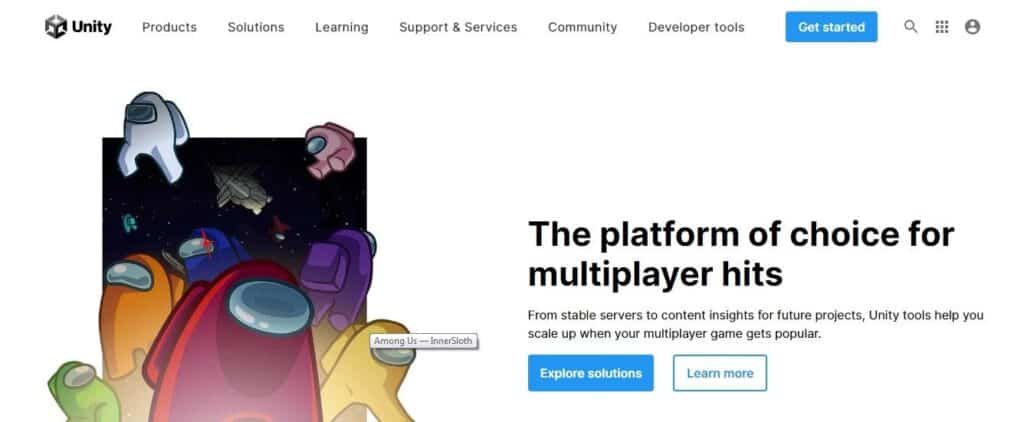 Unity software already has a successful platform for creating 3D content, with individual creators responsible for more than 70% of the top 1,000 mobile games in the world.
Unity has the power to provide artists and creators with the tools they need to succeed in the metaverse, allowing everyone to collaborate on metaverse content creation.
14. SandBox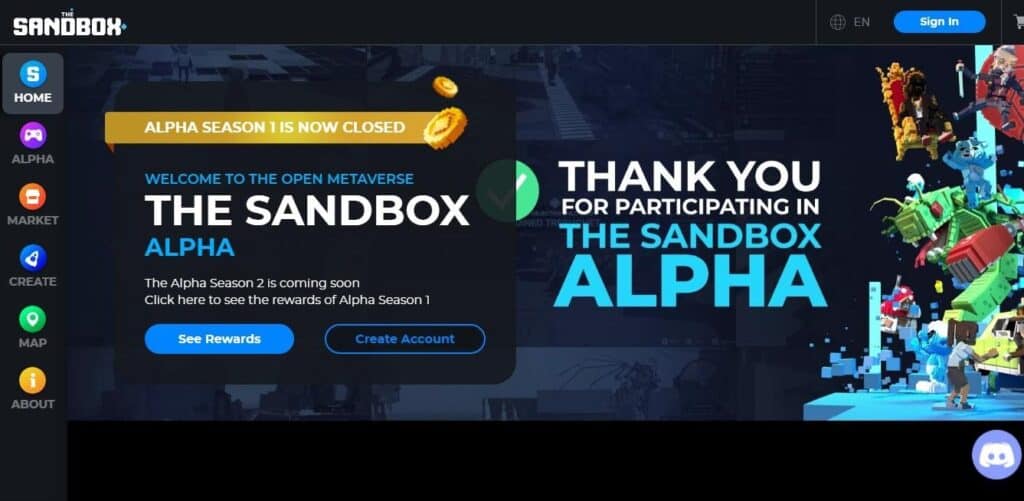 Sandbox was founded in 2012 by Arthur Madrid (CEO) and SébastienBorget (COO). In 2018, Animoca Brands bought the company and added 3D and blockchain to the game. In November 2021, the metaverse shifted. Sandbox uses the SAND money.
To construct a virtual Mega City, the company collaborates with many partners in the entertainment, financial, gaming, real estate, and Hong Kong film industries. A sandbox is a Metaverselayer that is uniformly divided into a grid.
The land is the same size, and users can join plots to make larger areas. There is a finite amount of land available. Sandbox land is sold at auctions and purchased with Binance's SAND money.
The Sandbox Game Maker Alpha is free game design software that allows designers to quickly create 3D voxel worlds using templates.
15. Decentraland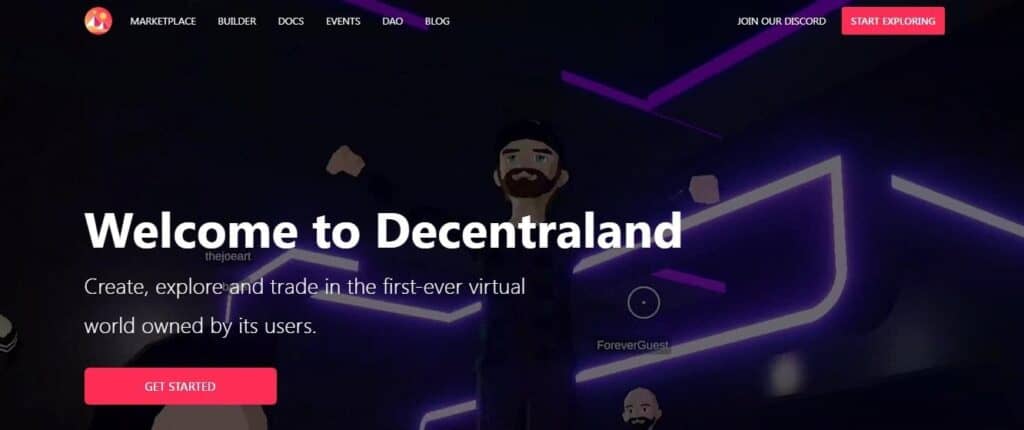 Decentraland, an open-source 3D virtual world platform, was founded in 2015 by Ari Meilich and Esteban Ordano (both from Argentina).
The platform's digital land had a $20 asking price when it launched in 2017, and its cryptocurrency, MANA, was trading at $0.02 at the time.
The Decentraland Foundation manages the platform, which was launched to the public in February 2020. Decentraland is one of the most established Metaverse systems, having previously partnered with Samsung and Australian Open (AO).
Decentraland is a grid-based metaverse platform with a single layer. LAND is the name given to each coordinate.
The supply of land is restricted, and with Decentraland DAO, only the community has the authority to generate new land. Decentraland offers a drag-and-drop tool for arranging 3D models in the environment.
Using Decentraland's SDK tool, creators can create interactive content: users can import 3D models and create complex games, apps, and animations.
16. Space Somnium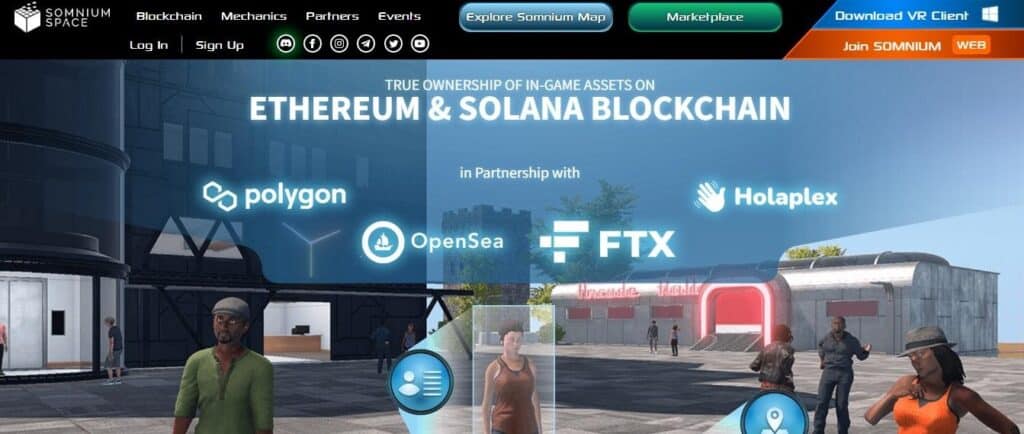 Artur Sychov created the virtual reality space referred to as Somnium Space in the Metaverse. Working prototypes of the platform were released in 2017. The public was allowed to access Somnium Space beginning in September 2018.
The terrain on Somnium Space is uneven, and it comes with Somnium Space CUBEs, an erc20 token. VR, PC, and Web are all used to access the area, which is also mobile-friendly. The virtual reality experience receives the most attention.
On a pre-generated map, Somnium Space has 5,000 land pieces haphazardly distributed into separate plots. Now and again, the team will release new land. Users can carve their place out of pre-generated assets with the Somnium Builder.
17. Bolly Heroes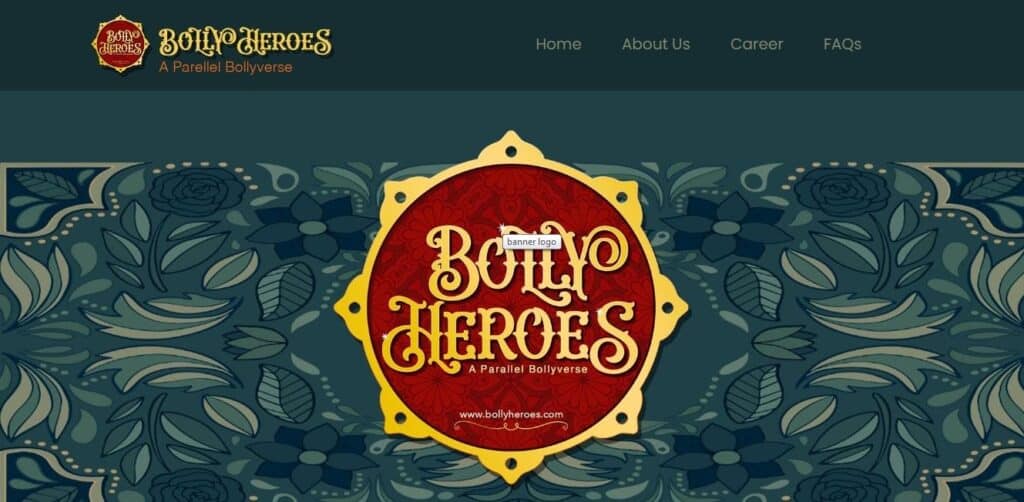 Bolly Heroes is a parallel Bollywood world created with production companies, music labels, brands, celebrities, game studios, and animation businesses.
Paperboat Design Studios, Fantico, and Vistas Media Capital are backers. Bollyverse, a limited-edition NFT collecting platform, will be launched soon by the partners.
People can establish a 'Bollyverse' on the platform, where they can write, act, and produce their own stories and characters to launch community-driven films, games, shows, and animation.
NFT holders are rewarded with incentives, exclusive access and revenue sharing to new items through the three basic types of NFTs available on the platform: Legend BFTs, Hero NFTs, and Real NFTs.
18. OneRare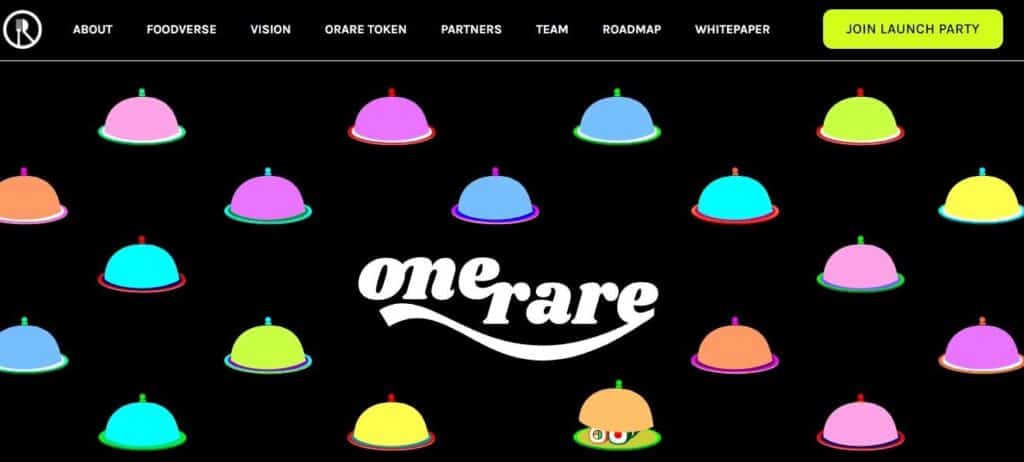 OneRare is India's first play-to-earn food metaverse game. The company was started in March 2021 by Gaurav Gupta and Supreet Raju.
OneRare is a play-to-earn game with a straightforward objective: claim your favourite foods. To successfully unlock the Dish NFTs, the user must follow recipes and harvest the appropriate ingredients.
The most intriguing aspect is that each recipe has only One-Dish NFT. In other words, just one individual in the entire world will own the 'One Rare Dish.'
19. LOKA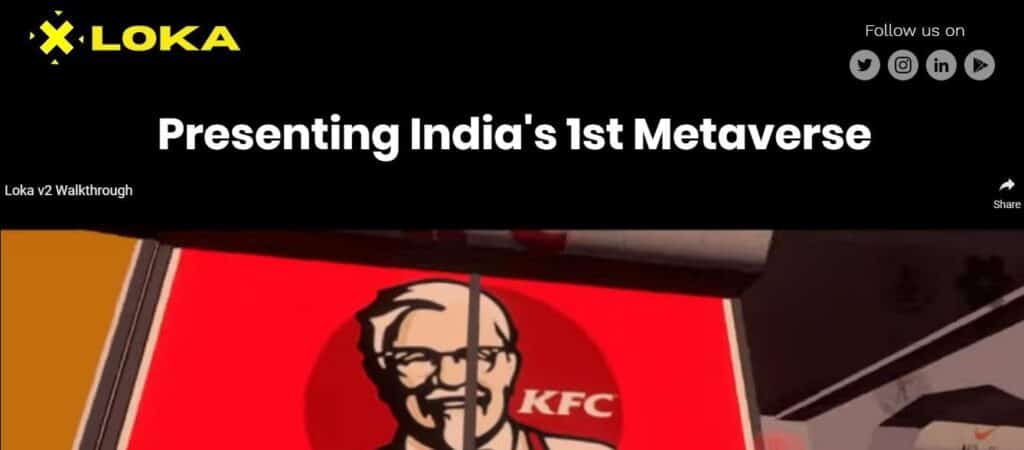 LOKA is India's first multiplayer gamified virtual Metaverse, built on 3D maps of real-world towns and locales, where players may participate in live and concurrent experiences powered by their favourite third-party apps and is based in New Delhi.
LOKA was founded by Krishnan Sunderarajan in July of 2020. Connaught Place in Delhi, Marine Drive in Mumbai, and MG Road in Bengaluru are among the 3D cities and locales available on the platform.
This game is played simultaneously and in real-time. Surprisingly, all of the game's experiences are powered by third-party apps and portals.
For example, you can go to a movie theatre in the game and use the Netflix app to watch the latest releases, or you can go to the gym and use the Cult Fit app to attend your daily yoga classes, or you can go to your favorite pizzeria and use Zomato to order pizza and have it delivered to your exact address.
20. Tamasha Live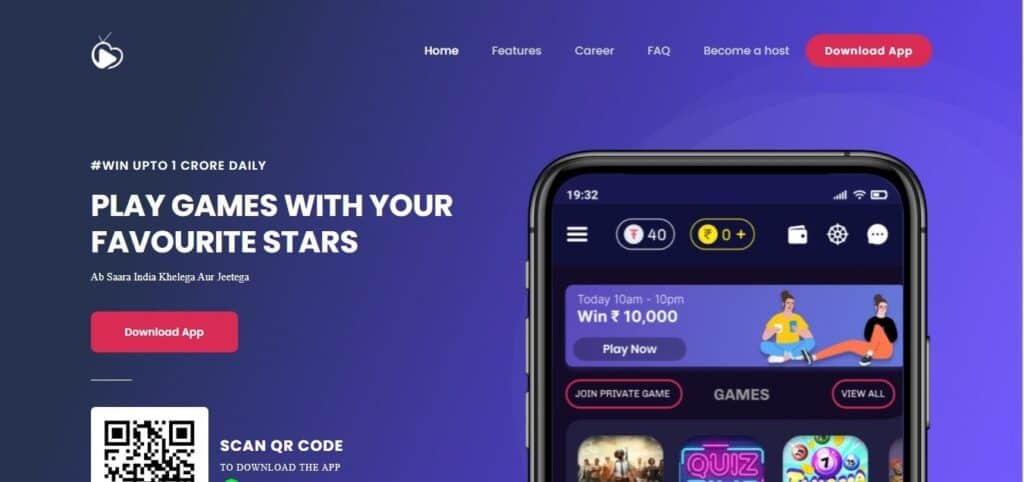 Saurabh Gupta and Siddharth Swarnkar, both IIT Bombay alumni, created Live in July 2020.
The startup is developing a next-generation gaming metaverse a real-money gaming environment — that will disrupt gaming by including live social interaction.
Tamasha, based in Mumbai, is backed by notable investors such as Livespace's CTO Ramakant Sharma, OYO's CSO Maninder Gulati, Titan Capital, PointOne Capital, First Cheque, and the 9Unicorns Accelerator Fund. According to Crunchbase, it has raised a total of $350K in startup capital.
21. Matterport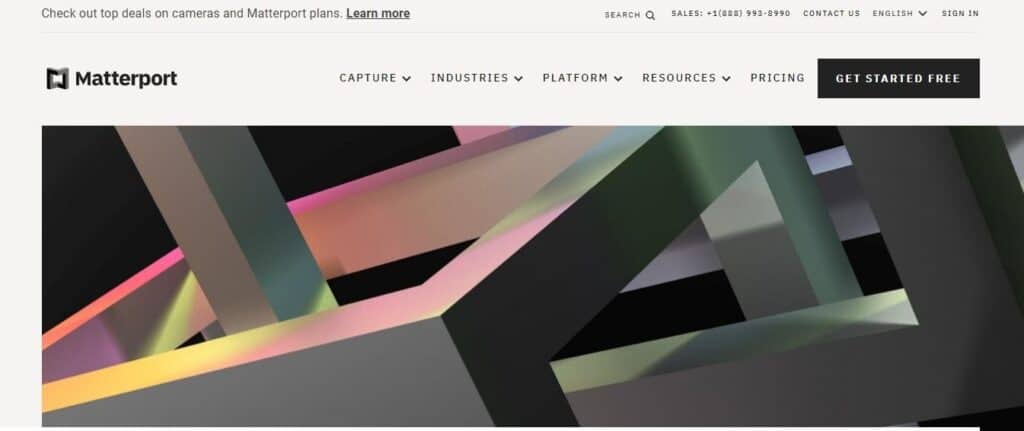 Matterport is an intriguing foray into the world of augmented reality. It provides users with a spatial reality product, according to the company.
The company specializes in creating digital indexes of buildings and other physical areas. Matterport can assist in the creation of a perfect metaverse reproduction of an area for virtual worlds by having a perfect digital representation of a building.
Before booking a trip, vacationers can take a virtual 360-degree walking tour of a hotel or tourist destination.
Companies can look at potential office space from afar. Retailers can create a digital representation of their site and experiment with new setups without disturbing current operations.
22. Autodesk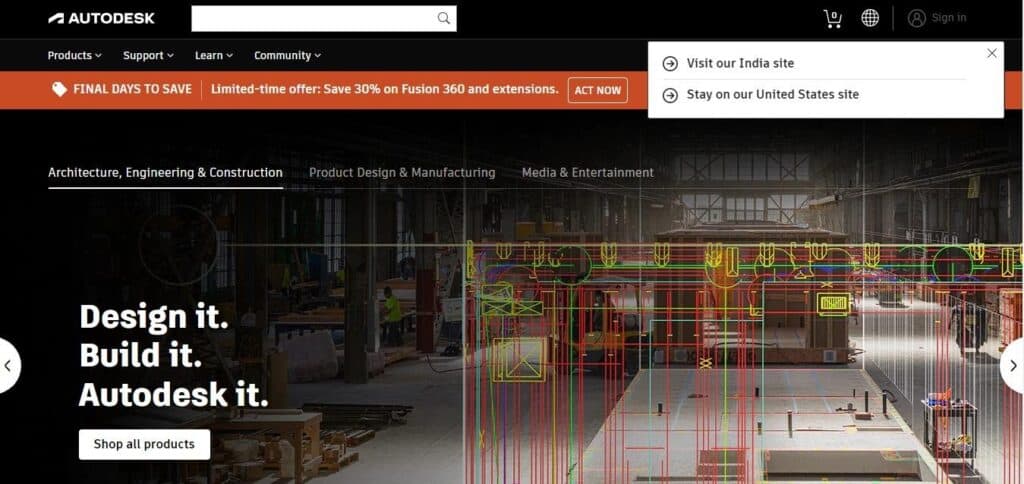 It is a software company that creates a building and product design tools. Engineers and architects produce virtual models of structures using the company's Revit building information modelling application, and Autodesk Rendering can turn those models into a virtual reality environment.
Design software for architecture, engineering, and construction, or AEC, accounts for over 70% of Autodesk's revenue. In addition to providing virtual reality and augmented reality 3D animations and buildings, Autodesk also offers a suite of solutions specifically developed for metaverse development.
Final Thoughts
"Technology" rules the industries of the modern world. Technology has already revolutionized every aspect of life in the modern age.
Metaverse are intriguing; interacting with virtual people in virtual worlds through VR headsets is slowly becoming more popular, from VR games to VR office spaces. Metaverse will become a reality soon.
Similar Posts: