Andrew Tate is a British-American kickboxer and internet celebrity who was born on December 14, 1986.
Tate had a good career in kickboxing and afterwards garnered internet celebrity for his treatment of women and his statements on sexual assault and sexual harassment.
Andrew is half-American (via his father) and half-British (on his mothers side).
Andrew Tate was a Big Brother 17 houseguest (UK). Before entering the competition, he was an accomplished Mixed Martial Artist.
Andrew Tate is said to be worth over $100 million, which has allowed him to accumulate a large car collection.
These include Bugatti, Rolls-Royce, McLaren, and Aston Martin, which are among the most expensive car brands.
Due to his frequent mentions of his Bugatti on podcasts and social media postings, Andrew Tate is widely recognized for owning one.
What Color Is Your Bugatti Andrew Tate
Andrew Tate acknowledged that some people didn't like the color of his Bugatti in a video of him and Mike Thurston.
Also, "What color is your Bugatti", was his famous reply. became popular on TikTok and Instagram.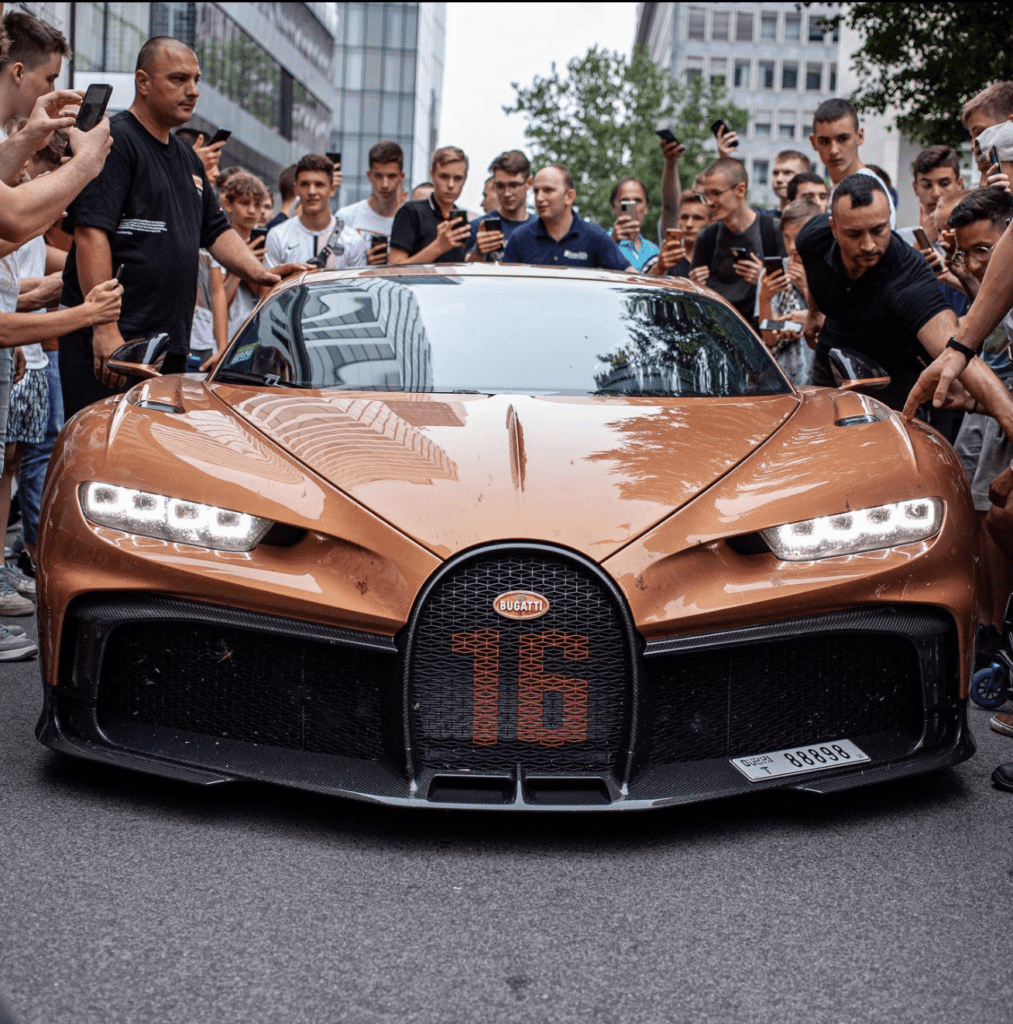 The Full Conversion between Mike Thurston and Andrew Tate about "What color is your Bugatti" is mentioned below:
Mike Thurston: "I like the color"
Andrew Tate: You like the color
Mike Thurston: Yes I like color
Andrew Tate: There is mixed review on the color. Some people said they liked it and some said they don't like it and I said well what color is your Bugatti.
One of the most expensive and quickest cars in the world is the Bugatti Chiron. Andrew Tate placed this copper paint on the Pur Sport version, which is even more uncommon, to make it really masterpiece.
It has a startling price tag of £3.4 million, can reach 218 mph and race from 0 to 62 mph in an astonishing 2.3 seconds, and is completely legal for the road.
Listen Full Podcast Below Mike Thurston and Andrew Tate:
Source: The Sun
Similar Posts: