Discord is an excellent platform for playing games and video streaming with friends and has many features for its users.
Discord has a feature called video streaming, and it can be watched with friends and family virtually by sharing the screen.
As a Discord fan, the Video streaming feature is awesome; even we can share videos with up to 50 people to make video conference with colleges.
The number is a lot more to spend some quality time with friends and family.
However, Discord provides many free features; you need to subscribe to Nitro to stream video in 1080p & 60Fps.
This article will show how to Stream 1080p & 60FPS on Discord Without Nitro.
Stay tuned to the end.
How To Stream 1080p & 60FPS On Discord ?
To stream at 1080p and 60FPS on Discord, you need to have a Nitro Classic or Nitro subscription.
Once you have subscribed, join a voice channel and select the "Share Your Screen" icon. Choose the app or screen you want to share, and under "Stream quality" and "Resolution", select the "1080p" option.
Keep in mind that this option is only available for Nitro Classic or Nitro subscribers. Nitro Classic subscribers can stream up to 1080p, while Nitro subscribers can stream up to 4k.
You need to join a voice call channel on Discord to stream video calls.
Also, you should subscribe to Nitro to stream 1080p and 60FPS on Discord.
Steps to Stream 1080p & 60FPS on Discord:
Step 1: Open your discord app or browser
Step 2: Go to Settings and Select Voice &Video to adjust the video stream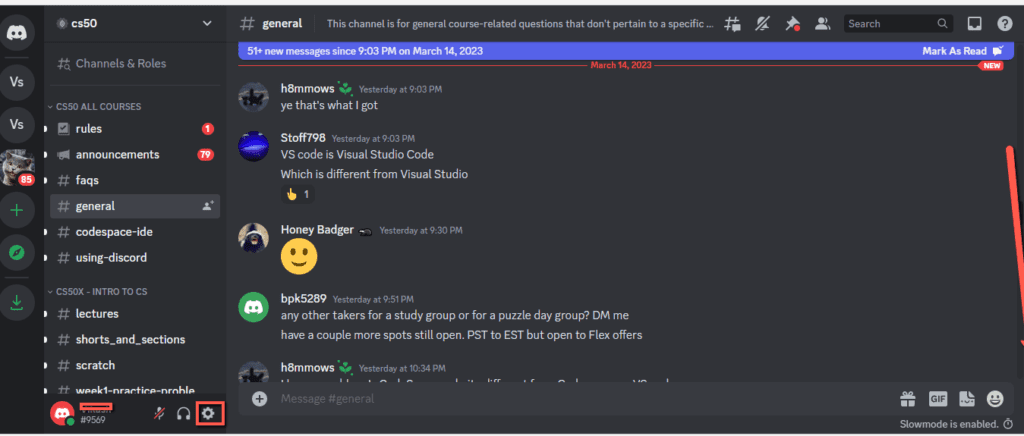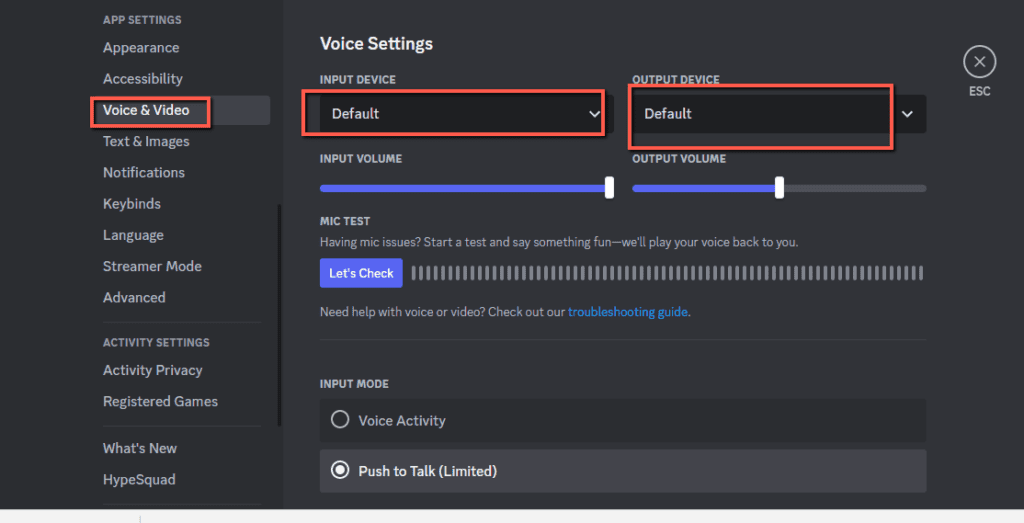 If external audio input is connected, you can adjust any external audio input on the Input and Output device drop-down box.
Please note that On Mac, you need to install the required software component offered by Discord and enable permission to stream video and audio on Discord on Push to Talk activity.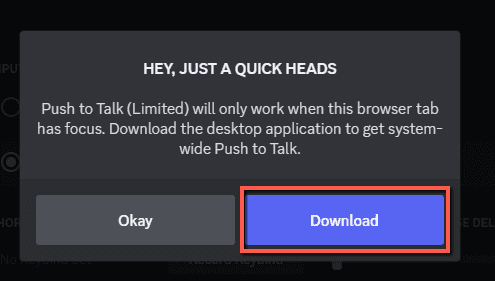 Step 3: Go to "voice channel" and Tab on share your "screen Icon or Video icon" to stream video on Discard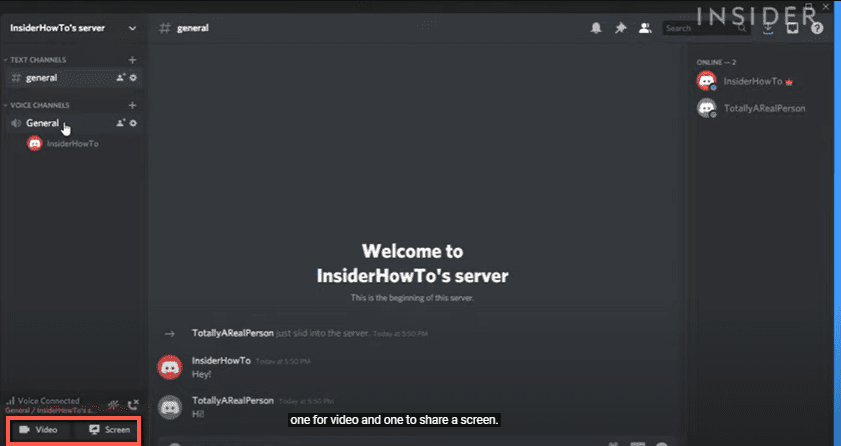 Step 4: Select the "screen" you want to share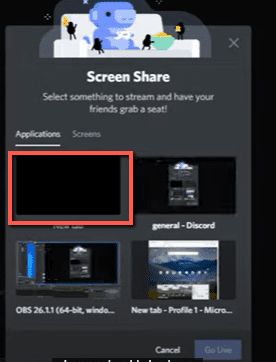 If the share screen icon is not working, you need to request a server moderator to change the role.
Step 5: Go to "Under Stream Quality" Section in the displayed box
Step 6: Under the Stream quality setting, select your "Pixel and Frame Rate."
You can select 1080P or Higher at 60FPS if you have subscribed to Nitro. Otherwise, you are limited to selecting only the 720P and 30Fps
Step 7: Click on the "Go Live" Button.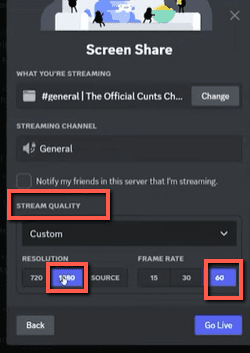 Now you are streaming the Video on Discord.
To see your stream, double-click the Next Live icon next to your name to see your Live stream.
That's it; go to your voice channel and start streaming videos with your friends.
Now let's see a simple hack on How to Stream 1080p & 60FPS on Discord without Nitro.
How To Stream 1080p & 60FPS On Discord Without Nitro?
To Stream 1080p & 60FPS on Discord Without Nitro, download a better discord extension on your Discord Portal.
Better Discord is like developer mode in the Discord platform, where you can customize your Discord Theme, Design your Discord sticker, Bigger uploads, HD Streaming, and lot more cool features are available.
You should have a Discord application to access Better Discord. If not, It is mandatory to install Discord Application on your PC.
Here are the Steps to stream 1080p &60FPs on Discord without Nitro
Step 1: Download the Better Discord from the below official Discord channel and Run the Installer
Better Discord Link: https://betterdiscord.app/

Step 2: Accept the "Licence Agreement" and "Browse" your Discord File path.
The default file path will be C:user/LocalApp/Roaming/Discord
The file path may vary depends on yours.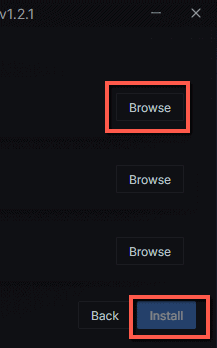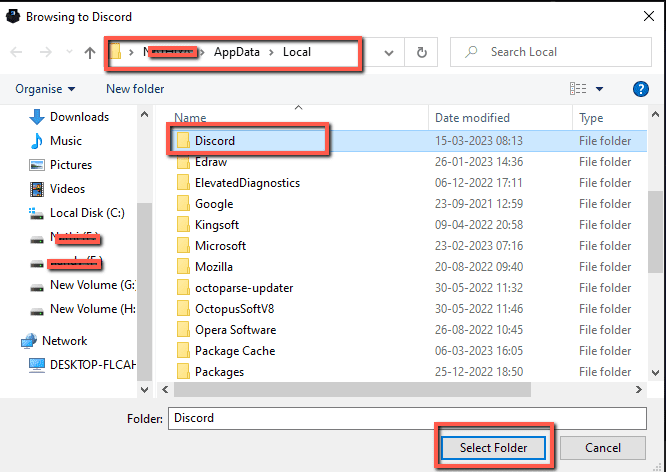 Step 3: Click on Install Button
Step 4: Tab on Nitro Perks from the below link and Download it
Nitro Perks link: https://mega.nz/file/WwU2xLKB#Ekc3w8rUnuUGhTpwjerDw7–H5onNKkQD0w5jb_hw5k
It is a rar file; you need to extract it.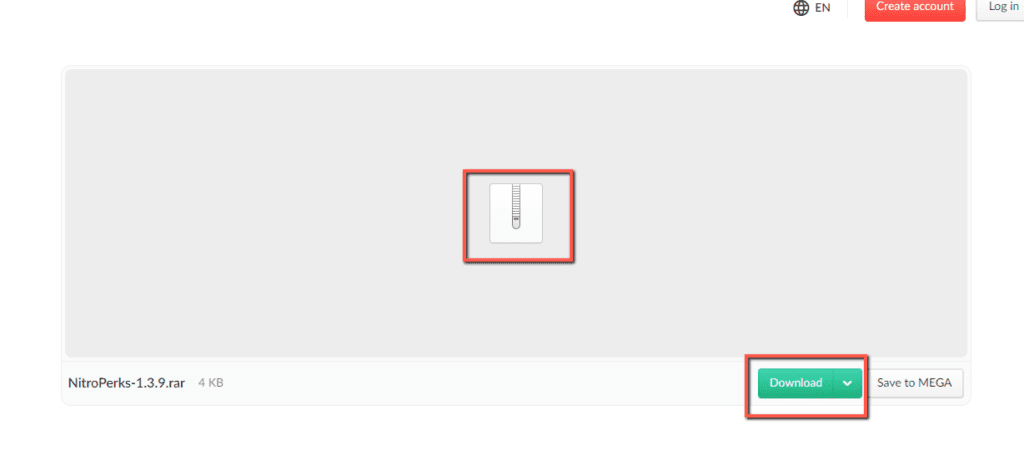 Step 6: Now Open your Discord portal, Go to User "Settings"
Step 7: Tab On plugins, where you can see a list of default plugins.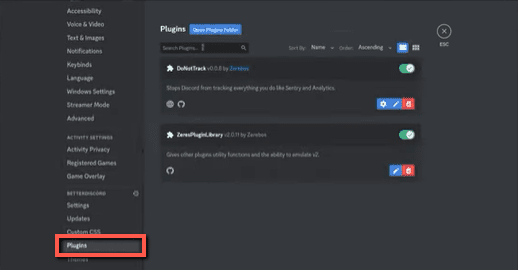 Step 8: Now open the Better discord file Path on your PC and locate the Plugin folder
The default path is: c:/user/LocalApp/Roaming/BetterDiscord/Plugins

Step 8: Open the NitroPerks folder from downloads and Copy and paste the NitroPerks.plugin.js file into the Better Discord Plugins Folder.

Step 9: Go To "Setting" on your Discord App and Scroll down to Tap on the "Plugin" settings
Step 10: Where you can see the list of Plugins on the right section of the Discord Server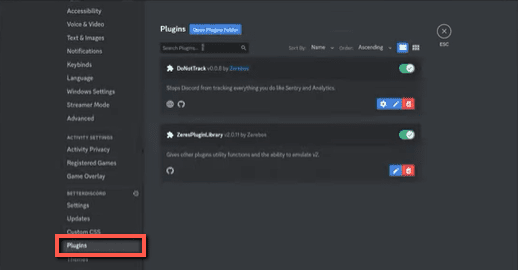 Step 11: Enable the NitroPerks plugin on Your Discord Server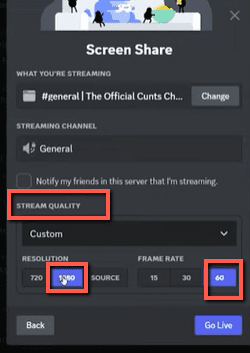 Step 12: Share your screen by following the steps mentioned above.
Now you can s select 1080p &60FPs under Stream Quality without restriction.
After you've selected "Go Live", others can see your screen in 1080p.
I hope you found this article more helpful and are ready to Stream 1080p & 60FPS on Discord Without Nitro by following simple hacks. Have you enabled the Nitro perk on your Discord Sever? If not, enable it now and enjoy using the 1080p & 60FPS video stream features for free.
Similar Posts: