OpenSea is a decentralized marketplace for digital assets.
It is an online exchange where users may buy, sell, and trade non-fungible tokens (NFTs).
It is also a digital asset market with thousands of game content, antiques, art, digital land rights, and more.
In this guide, we'll show you how to sell your NFT on OpenSea.
Let's get started!
What Is An NFT?
An NFT is a digital asset that represents ownership of something else.
For example, if you have a house, you might buy an NFT representing ownership of that house.OpenSea is an online exchange where users may buy, sell, and trade non-fungible tokens (NFTs).
This means that when someone buys that NFT from you, they become the house owner.
This is different from other forms of digital assets such as cryptocurrencies because these represent ownership of money rather than physical property.
Why Use NFT Tokens Instead Of Other Digital Assets?
There are many reasons why people want to use NFT tokens instead of cryptocurrencies.
First of all, there are some advantages of using NFT tokens over cryptocurrencies.
For example, NFT tokens are much easier to transfer than cryptocurrencies.
As a result, you don't have to worry about sending them through exchanges and dealing with their volatility.
Moreover, since NFT tokens are based on blockchain technology, they are more secure than cryptocurrencies.
This makes them ideal for storing large amounts of value.
Finally, NFT tokens are more flexible than cryptocurrencies.
They can be used for anything — including games, collectibles, virtual items, and even real estate.
So, if you want to raise funds by selling NFT tokens, you should consider doing it on the OpenSea platform!
How To Sell NFTs On OpenSea?
The first thing you need to know is that the OpenSea platform has a very simple and easy-to-use interface, so it's not hard for beginners to get started with.
The second thing you need to know about this platform is that it offers two types of transactions:
1) Tokenized transactions (or "NFTs"), which are similar to Ethereum tokens;
2) Non-tokenized transactions, which are like Bitcoin payments.
Step 1: Setup The Profile On OpenSea
Open the website OpenSea.io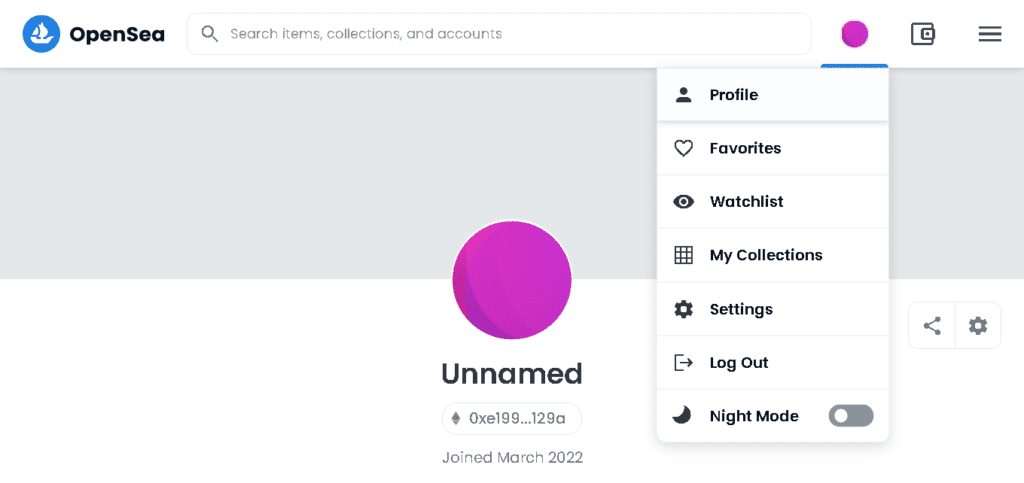 Select your profile image in the top right corner of OpenSea.io and then click Profile.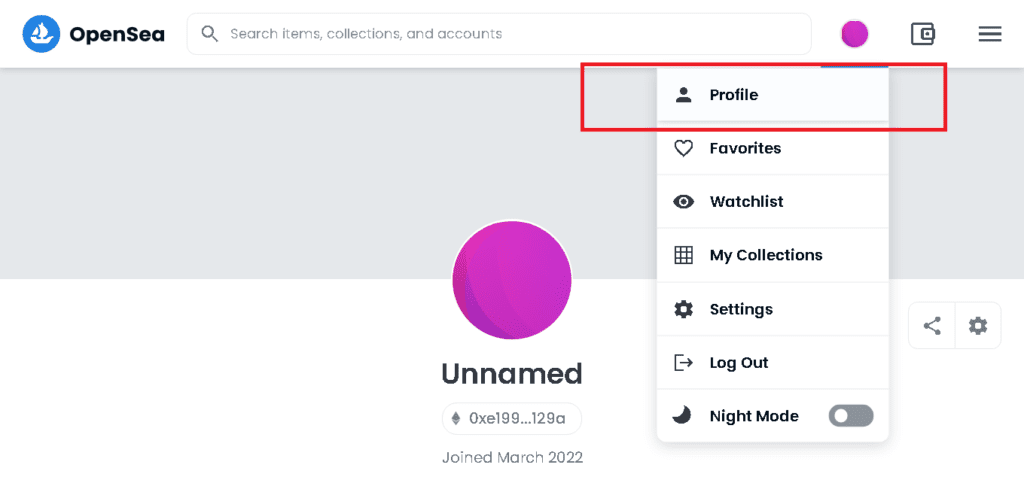 Step 2: Choose The NFT
Select the NFT from your wallet that you want to sell. or Upload the NFT you want to sell on OpenSea.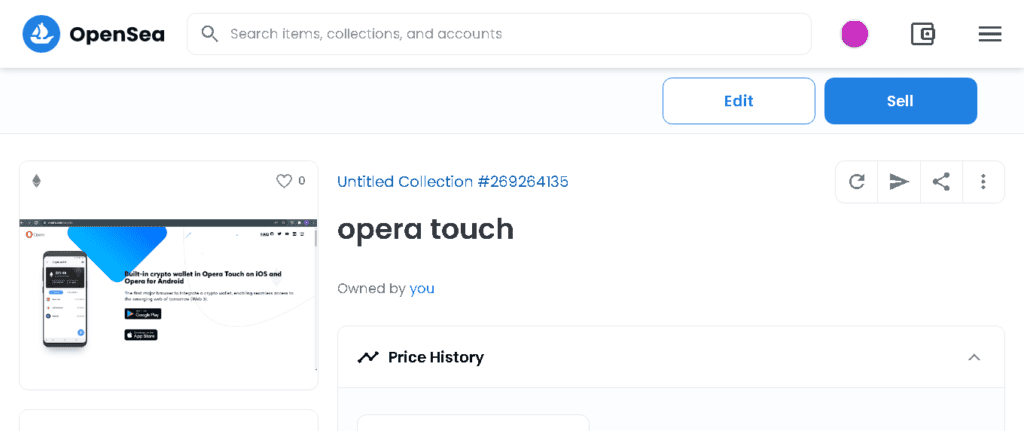 Step 3: Begin Sale
 First, go to the listing page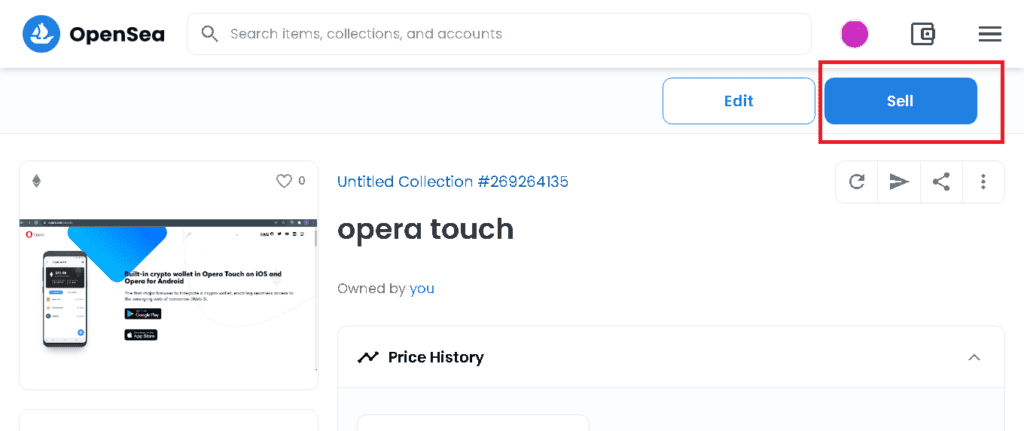 Then, select Sell in the upper right corner.
Step 4: Setting Of The Sale Price
You'll be sent to the listing page, where you may set the sale price and type.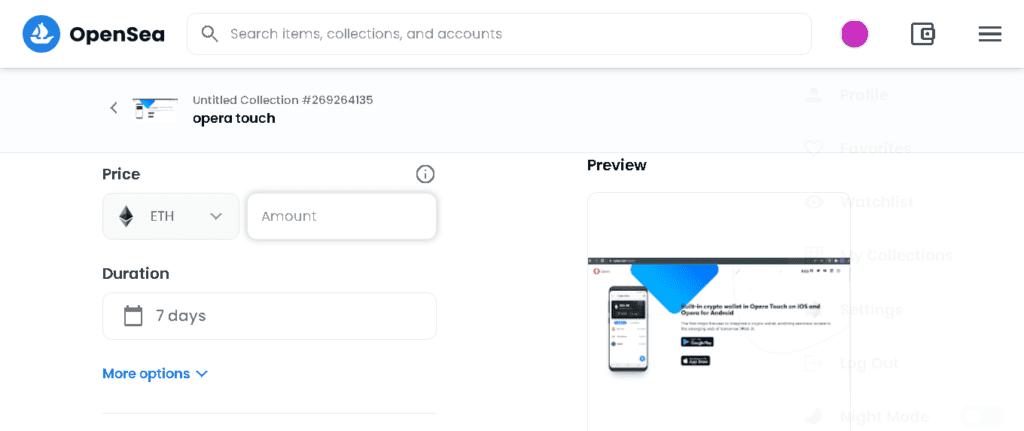 Step 5: Choose The Type Of Sale
 A "Fixed Price" sale is one in which the price does not change.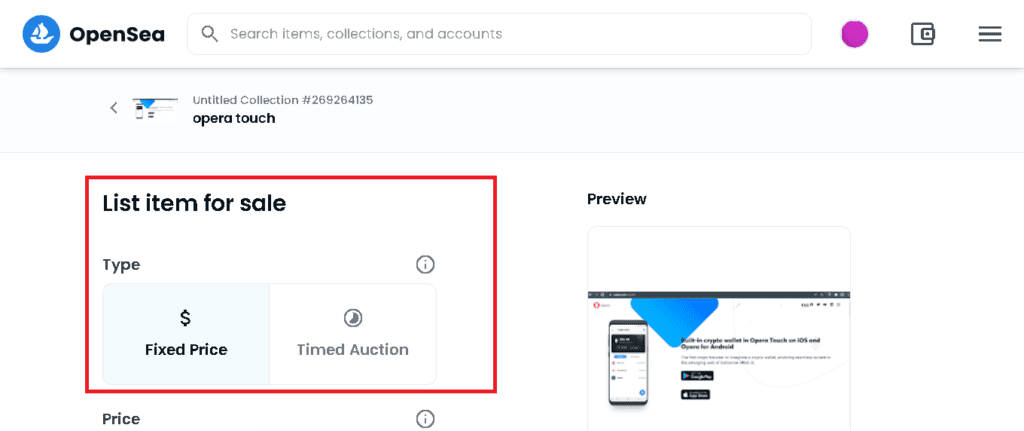 The price is set at 1 ETH in the screenshot below.
Step 6: Choose Deal Time
You may also choose how long the deal will last.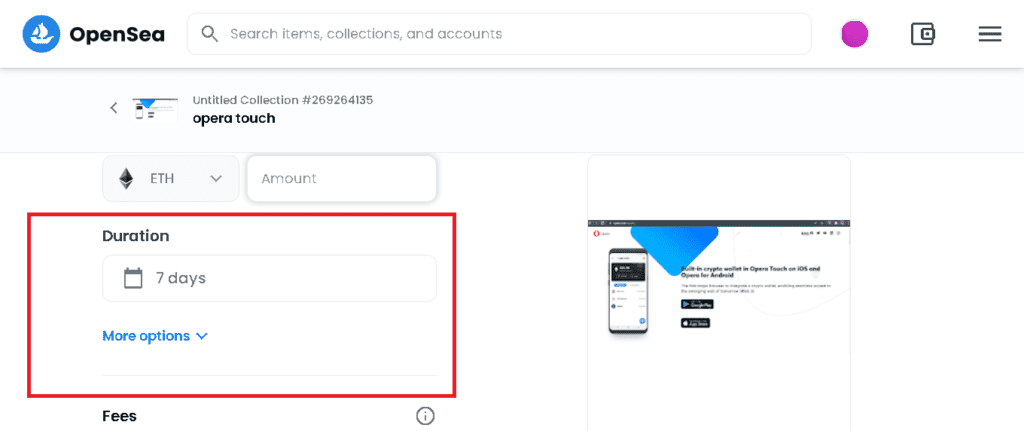 One day, three days, or one week are the default options
Step 7: Create A Collection
You may also put the item in a bundle (which groups NFTs from many collections together)*.
Step 8: Add A Specific Address
Finally, you have the option of reserving the item for a specific customer. 
Simply paste their address into the "Reserve for a specific customer" form below.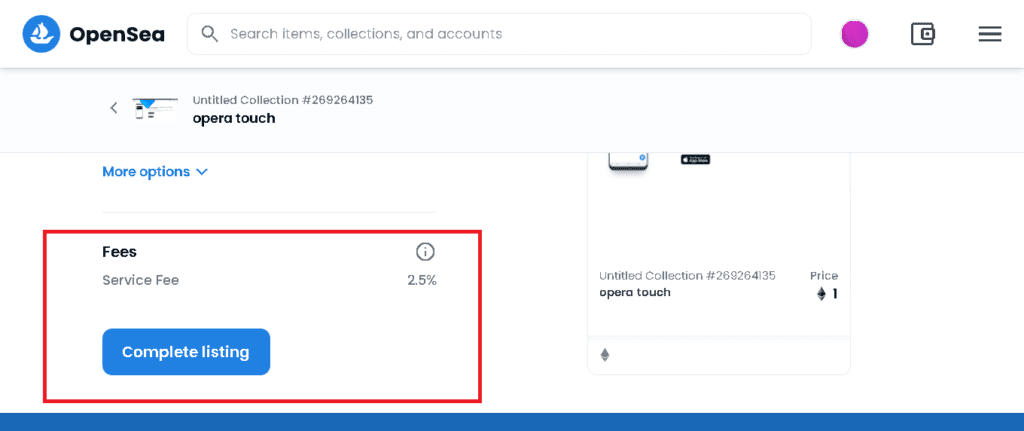 Also Read: How To Mint An NFT On OpenSea?
How Can I Make Money With OpenSea?
Service fees are how OpenSea makes money.
These fees are paid when a digital asset is successfully sold through the platform.
You can sell your NFT tokens.
For example, you can sell them on exchanges such as Binance, KuCoin.
The majority of the company's revenue comes from service fees charged anytime a digital asset is sold on its marketplace.
How Much Does It Cost To Transfer Funds?
You can send funds from any ERC20 compatible wallet.
The minimum amount required to send is 1 satoshi.
The maximum limit depends on the network congestion.
On average, it takes around 10 minutes to confirm transactions.
Also Read: How to Delete An NFT Collection on OpenSea?
How Do I Sell On OpenSea Without Paying Gas?
If you want to sell your tokens using fiat currency (e.g., USD), you need to pay a small fee called gas.
OpenSea charges 0.5% per transaction.
However, if you don't mind paying a bit more to sell your tokens, you can always use one of their partner exchanges.
For example, you can use Changelly to convert your NFT into BTC or ETH.
Then, you can exchange these cryptocurrencies for fiat currencies.
If you're acquainted with the Ethereum blockchain, you'll see that gas fees on OpenSea are identical to transaction fees.
Therefore, you should have enough ETH in your wallet to cover the first transaction and the gas costs when transferring crypto to a different wallet or purchasing an NFT on OpenSea.
OpenSea, on the other hand, has launched Polygon, a new marketplace where you may sell NFTs without paying gas expenses.
Also Read: Does OpenSea Report to IRS?
How To Sell On OpenSea Without Paying Gas?
 You can sell on OpenSea without paying the gas fees also using Polygon.
If you are selling using ETH then you have to pay gas fee and if you are selling using Polygon (MATIC), you don't have to pay any gas fee.
To create a Polygon collection, follow the steps below:
Step 1: Click on your profile picture and select "My Collections."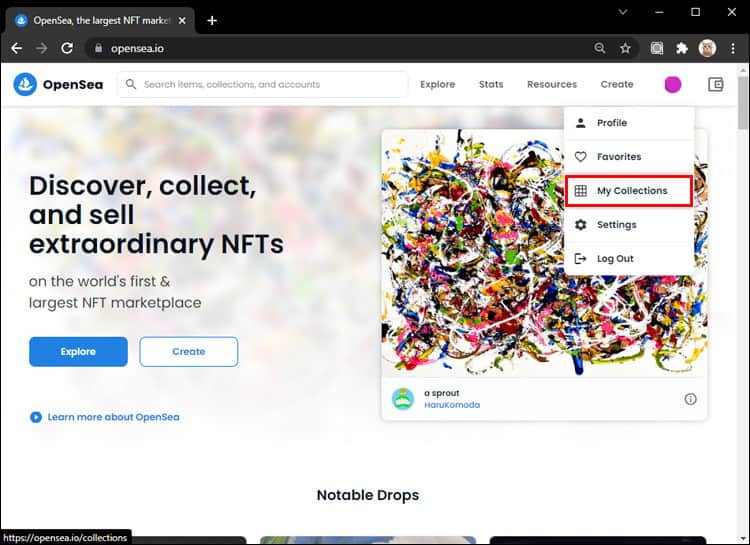 Step 2: Click on "Create a collection."
Step 3: Add the logo, banner, description, and set the royalties.
Step 4: You'll be able to choose a blockchain for creating NFTs.
Select "Polygon"
from the dropdown menu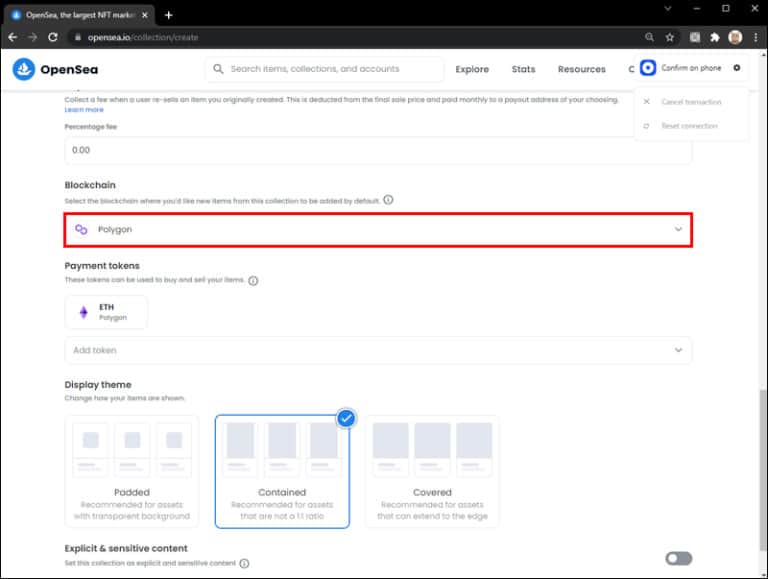 Now. provide all details regarding NFT and sell without paying GAS fee.
Conclusion
We hope this guide helped you understand what OpenSea is and how you can start making money with it.OpenSea is a fantastic site to sell NFTs.
You can sell crypto stickers and other digital assets on this platform.
However, if you're not careful, this might cost you a lot more.
Be sure to establish your account by watching the gas prices intelligently.
Aside from that, compared to other marketplaces, OpenSea's active community means your NFT will get a lot of attention.
Similar Posts: