At Character.ai, users can chat with AI models that generate human-like text responses and engage in contextual conversations.
Character.ai is a neural language model chatbot web application developed by LaMDA, Noam Shazeer, and Daniel De Freitas.
However, one of the issues that users face is how to manage their saved chats in the platform.
In this guide, we will be answering some of the important issues regarding saved chats in Character.ai.
How To See Saved Chats In Character.ai?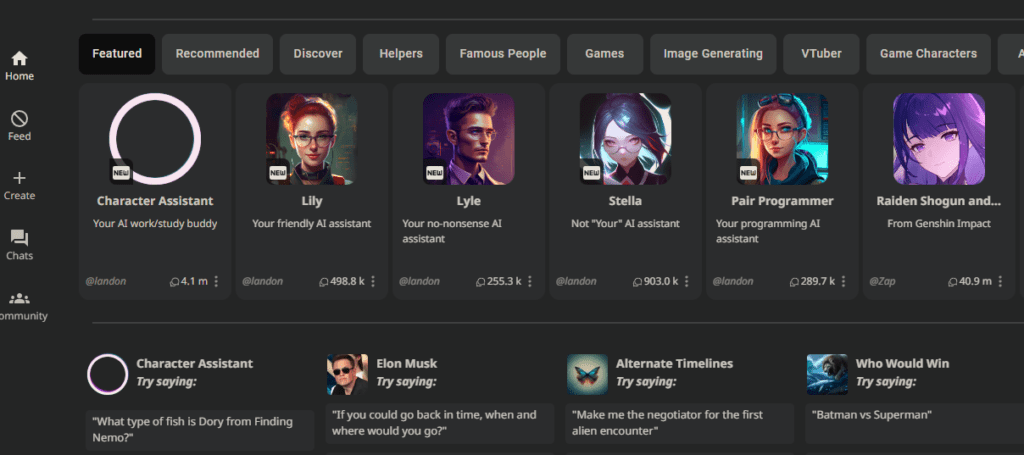 You can easily see the saved chats that they have with a character in their account of Character.ai.
Follow the steps below to see the chats that you have already saved with a character:
Login to Character.ai.
Go to the chats section and click on the character that you want to see the saved chats of.
Click on the three dots in the right-hand top corner.
Now, click on View saved chats from the options.
You should now be able to see all the chats that you have saved of that character.
Note: You can also start a conversation from where you have saved it after you open a saved chat.
How Do Download Character.AI Chat History?
Currently, there is no option in the Character.ai platform through which you can download the chat history.
However, you can easily save the chats on your device by taking screenshots of the chats or doing a complete copy-paste of the chat that you have been having with the character in a file on your device.
Most of the users try either one of these two methods as there is no official method or option given in the Character.ai platform that can be used to save the chats.
Similar Posts: