Netflix Vs Amazon Prime – Overview
There has been an enormous shift in the entertainment industry, going from a TV-watching audience to an on-demand content-watching audience who can watch online whenever and wherever. The industry has evolved drastically in the last couple of decades owing to the emergence of digital media. Movies and series lovers have ogled so much video content over streaming websites that it has completely changed the multimedia and entertainment ecosystem.
Several online streaming websites have emerged in the market, providing numerous choices to choose from a wide range of content. When we discuss online streaming, Netflix and Amazon Prime Video streaming are the topmost on the list and are always being compared with each other.
Netflix Vs Amazon Prime – Tabular Comparison
| | | |
| --- | --- | --- |
| Parameter  | Amazon Prime Video  | Netflix |
| Offering | Online video streaming, free and faster delivery of Amazon products  | Online video streaming  |
| Price | $99 per year  | Depends on how many screens you want to stream at a time – $8 for one screen at a time, $9 for two screens and $12 for four screens(Subject to change with time) |
| Advertisements  | No ads | No ads |
| Content Size | 40,000+ movies and TV shows  | 100,000+ movies and TV shows |
| Original Content  | Yes | Yes |
| Subscriber Size | More than 100 million subscribers worldwide | More than 200 million subscribers worldwide |
| Gaming Support | Does not support most gaming consoles | Supports most gaming consoles |
| Movie Ratings | More than 30,000 movies are not rated  | Very few movies are not rated |
| Video Quality | Has three quality settings – best, better and good  | Available from 4K to 144p |
| Audio Quality | Dolby Digital 5.1 | Dolby Atmos or Dolby Digital 5.1 Surround Sound |
Also Read: Best Passive Income Ideas That Will Earn You Money 24/7
Netflix Vs Amazon Prime Video – Digital media history 
With the evolution of the fast internet, the digital media industry has also grown drastically, enabling fast-speed high-quality video and audio content. Also, cable television was proving to pinch the pockets more and more, hence making it less popular in the market. People were more attracted to the digital content available on-demand at more affordable prices. This opened up a huge and growing market in the entertainment industry.
Netflix started as an online DVD subscription and rental store. They introduced the monthly subscription model. By 2010, Netflix streaming had grown multiple folds by offering video-on-demand over the internet. That November, they announced plans to begin offering a standalone streaming service separate from DVD rentals. Netflix streaming had 207.64 million paid subscribers worldwide as of the first quarter of 2021. As of October 2020, Netflix streaming officially supports 30 languages for user interface and customer support purposes.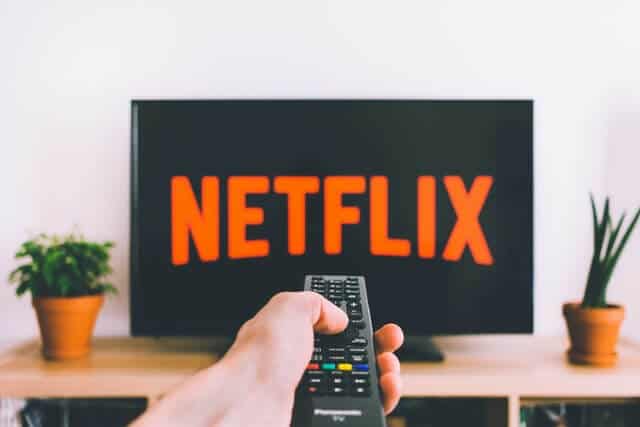 Amazon announced its entry into the digital video market in September 2006. This service was called Amazon Unbox and renamed Amazon Video in 2015. It was offered as a standalone service or as part of Amazon's Prime subscription.
Amazon signed a deal with pay-tv channel Epix to stream movies online on Amazon Prime for their subscribers in a move to rival their competitor Netflix streaming. Amazon then launched Amazon Channels, a platform allowing subscription-based third-party channels and streaming services to be offered to their subscribers. This included partners like HBO, AMC's Shudder, Cinemax, etc. Amazon reported 200 million paying subscribers worldwide as of the first quarter of 2021.
Netflix was the market leader in the digital streaming industry up until 2006 when Amazon decided to enter this market.
Netflix still leads the market, but the share drastically reduced from 29% to 20%, due to the entry of new providers and steep rise in user subscriptions around the world. Netflix had around 74 million U.S. subscribers by the close of 2020.
With Amazon Prime Video entering the market, they claimed 21% of the U.S. streaming market. 
Hulu, which is owned by Disney, has around 39 million U.S. subscribers. Disney+ has now the third spot in the market. In 2020, Netflix and Amazon Prime faced new rivals including HBO, NBCUniversal's Peacock and Max. HBO Max has more than 37 million U.S subscribers.
The top five streaming services in the U.S. by market share currently are as follows:
| | |
| --- | --- |
| Streaming Service Name | Percentage Share |
| Netflix | 20 % |
| Amazon Prime Video | 16 % |
| Hulu | 13 % |
| HBO | 12 % |
| Disney+ | 11 % |
Also Read: Best Ways to Earn Money Online
Netflix Vs Amazon Prime Video – Content
Customers will always be attracted to good quality content. However, good quality content is indeed available on both Amazon Prime streaming and Netflix giving an ample number of choices to choose from.
Netflix has a wide range of content, ranging from thousands of movies, series, to Netflix Originals. The Netflix Originals is the content that is produced or distributed by Netflix exclusively. Netflix Originals began its journey with the web series called House of Cards in 2013. Some of the other examples are Orange Is the New Black, Narcos, and The Crown. They also invested in the exclusive distribution of stand-up comedy specials by famous comedians such as Jerry Seinfeld, Dave Chappelle, Chris Rock.
The famous series Comedians in Cars Getting Coffee with all 10 seasons were also included in its service, this was a talk show that interviewed prominent personalities, mainly comedians. The notable fact was this show featured the then President of the United States of America, Mr. Barack Obama, in one of its episodes.
Netflix Originals has bagged many awards, including the "Primetime Emmy Award for Outstanding Directing for a Drama Series" for House of Cards, becoming the first webisode of a television series to win an Emmy. Netflix has over 3,781 movies for streaming and has produced more than 1500 original shows to date.
Amazon is no less with its wide range of movies and series. However, Prime has a much bigger library of content, more than Netflix streaming and Hulu put together. They primarily distributed films and series produced by Prime Studios, as Prime Originals, content from other providers, content add-ons, live-sporting events, and video rentals.
Amazon also has a truck full of Prime Original content which is distributed or produced in-house by Amazon Studios. Amazon Originals' first production was Betas in 2013 with 11 episodes in total. In 2015, Amazon Studio's Transparent was the first show to win a significant award and received the "Golden Globe for Best Series" award.

Amazon Prime streaming has shows like The Man in the High Castle, Bosch, Transparent, Mr. Robot, Hand of God, Sneaky Pete, etc. They had over 18,405 movies and 1,981 TV shows in the U.S. alone in march 2018. Just like Netflix streaming, Amazon Prime offers movies in various categories including old classics as well as new movies. But they are more focused on TV shows than movies. 
Netflix Vs Amazon Prime Video – Subscription Plans 
As an end-user, your main concern for choosing either Amazon Prime or Netflix is going to be the subscription plan price and the content. Here's an overview of all the plans available on both the websites. 
Amazon Prime Plans:
| | | |
| --- | --- | --- |
| Plan | Price | Website |
| Amazon Prime Membership for College Student (with a .edu email address) | INR 499 / year | amazon.in |
| Amazon Prime Membership (for everyone else) | INR 129 / month or INR 999 / year | amazon.in |
| Amazon Prime Video Membership | $8.99 / month  | amazon.com |
| Amazon Prime Membership | $12.99 / month or $119 / year | amazon.com |
Netflix Plans:
| | | |
| --- | --- | --- |
| Plan | Price | Number of Screens |
| Netflix Mobile Plan | INR 199 / Month | Only Mobile |
| Netflix Basic Plan | INR 499 / month or $8.99 per month | 1 |
| Netflix Standard Plan | INR 649 / month or $13.99 per month | 2 |
| Netflix Premium Plan | INR 799 / month or $17.99 per month | 4 |
Netflix Vs Amazon Prime Video – Infrastructure
After buying a membership to any of these streaming services, one needs to have a compatible device for viewing the content.
Netflix, being the pioneer in the digital media industry, provides the most compatible services. It works on various devices including Apple TV, Roku, Amazon Fire devices, iOS, Android, Xbox, PlayStation 3 and above, Nintendo Wii U, several Blu-ray devices, smart TVs, Google Chromecast. Along with these, Netflix also can be viewed on a laptop or MacBook's browsers like Chrome and Safari. It is compatible with Nintendo 3DS and Windows Phone as well.
Similar to Netflix, Amazon Prime Video streaming is also compatible and works on most devices, excluding Nintendo 3DS and Windows Phone. 
Netflix Vs Amazon Prime Video – User Experience
Netflix, since they have been in the market the longest, has a very consistent user interface, with very little to no changes from one device to another. The Netflix streaming app is mobile optimized for Android and iOS users. Users can create multiple profiles, each having its own separate recommendations and suggestions. One profile is exclusively for children to list all the PG-rated content. The search function is excellent and very intuitive. And finally, the auto preview feature can now be disabled too.
Netflix streaming has excellent audio and video streaming quality. It also enables users to choose video compression ability to match their internet broadband speed and can be set to a lower level to conserve data. At the highest level of quality of streaming, the viewers experience superb crystal-clear videos and sounds. This is improved even more with the Netflix Premium plan.
Amazon's user interface varies in usability and viewing depending on the device the user chooses. Amazon's Fire TV gives the best user experience. Amazon Prime streaming is not very intuitive with some smart TVs and the interface can get a little frustrating. Also, this is clubbed together with Amazon's online store in its Prime Video section instead as a stand-alone platform. This can prove to be a little confusing, especially when the user is trying to search for a movie and the search bar looks more like searching on Amazon.com instead.
Amazon enables users to create up to six profiles. However, the video recommendation algorithm is not that effective nor sophisticated. More often than not, users find it hard to search for something decent to watch. The cherry on top is Amazon's X-ray feature, which enables users to view the cast, soundtrack information, photos, bios, and trivia related to the show they are watching while they are watching.
Prime Video has very good video and audio streaming quality. The is worth noticing that their service doesn't charge extra for shows which are available to be streamed in up to 4K with HDR and Dolby. Soundtracks are offered in Dolby 5.1 surround where the content allows it. Still, some people have observed that Prime Video's quality can vary, even with very fast internet connections, so the user experience may vary.
Netflix Vs Amazon Prime Video – Conclusion
The entertainment industry is expected to grow 135% in the next half-decade, generating US Dollars 78 Billion in revenue. There is a multitude of content to watch on the Internet depending on the taste of the viewers. The customers choose cheaper prices with maximum viewing content.
Amazon provides Prime Video and Prime two-day delivery, both for $79 annual subscription in the United States. On the other hand, Netflix streaming charges a subscription fee of $7.99 per month, which amounts to $95.88 annually. Prime also provides a 30 day free trial period for new subscribers. As you can see there is a huge difference between the two as far as subscription amount is concerned. However, there is a vast difference between the quantity and the quality of the streaming content too. The choice varies from user to user factoring these two.
Frequently Asked Questions
Which are the other options that provide online video streaming?
These days, there are many options available to pick from, like Disney+, Hulu, Peacock, HBO Now, Starz, etc.
What are Amazon Prime and Netflix unique selling point?
Amazon has more movies and shows listed as its content. But Prime Video cannot beat Netflix when original programming is considered. Netflix streaming had more than 2500 hours of original shows and movies till 2019, while Prime had only 314 hours.
What is the difference between Netflix and Amazon Prime?
Netflix has around 100,000 movies and shows. While Prime Video on the other hand has 40,000 streaming titles in its library. Netflix streaming offers closed captioning for more shows and movies than Prime Video. However, both have ad-free streaming content.
How to buy a subscription for Netflix streaming or Amazon Prime streaming?
You can go to their website and choose from their monthly or yearly plans.