Are you curious about the latest buzz around Character.AI, the AI chat platform that lets you converse with characters that act like real human beings?
Do you have questions about the safety of using this new technology?
Look no further, as we have got all the information you need to help you make an informed decision.
At Character.AI, They have been working hard to create an innovative chat platform that allows users to converse with AI-generated characters that are trained to act and talk like real people.
They have implemented the latest advancements in natural language processing technology to make this experience as realistic and engaging as possible.
Is Character.ai Safe To Use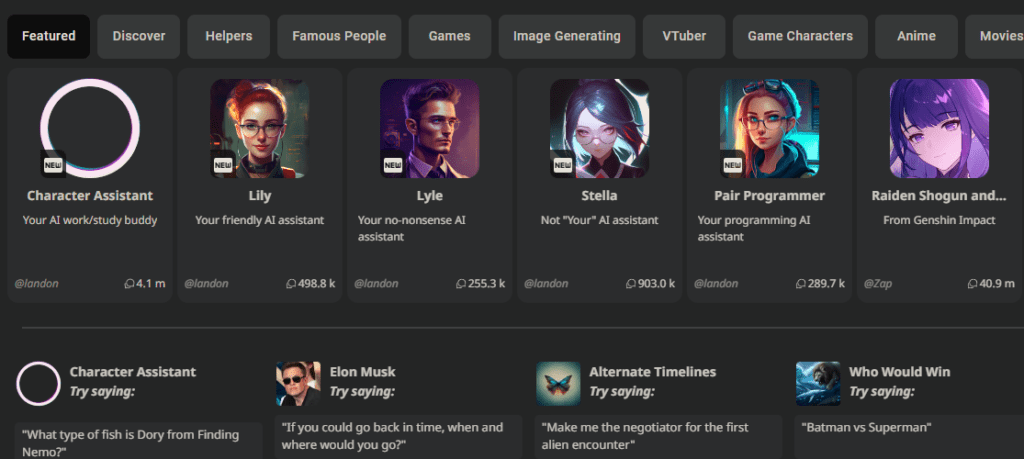 Character.AI is safe to use for the users as they do not hand over the user data to other platforms.
The privacy policies and the guidelines of Character.AI state that they do have access to the chats that you have with the AI but they do not give out your data to anyone.
If you are thinking of using Character.AI you can rest assured and use it as your data will not get leaked out according to the Character.AI policies.
Does Character.AI Track Your Messages?
The creators of Character in Character. AI can not read the chat that you are having with the character.
However, your chats can be accessed by the developers of Character.AI.
As Character.AI is the beta version which is still being tested on, it is monitored by the developers' team of Character. AI.
Though they remain anonymous and will never leak your chat data outside.
Your conversation with your AI character is completely safe and secure in that way.
If you are worried about your chat getting leaked outside then there is no need to worry as your data can be accessed by the Character. AI however will never be leaked by them.
Does Character.AI Use Real People?
Character.AI strictly emphasises that the interactions are not real or rather the interactions are not happening with a real person.
The creators can make any Character that they like based on the n natural language AI model and the other users of Character.AI can converse with those characters.
However, this is strictly an AI model and there is no human behind it.
Though Character.AI talks and acts extremely like aq human they are not real people but an AI beyond your chats.
If you are hesitating to use Character.AI because you think there could be a human being then feel free to use Character.AI from today onwards as that is not the case at all.
Similar Posts: