Modern Warfare 2 (MW2) is a cornerstone in the realm of first-person shooter games.
It has garnered a massive following, thanks to its compelling storyline and adrenaline-pumping multiplayer modes.
However, like any other online game, it comes with its share of technical hiccups.
One such hiccup that has been plaguing gamers is the "Goldflake Error".
This article aims to provide a comprehensive guide to resolving this issue across various platforms.
What Causes Goldflake Error On MW2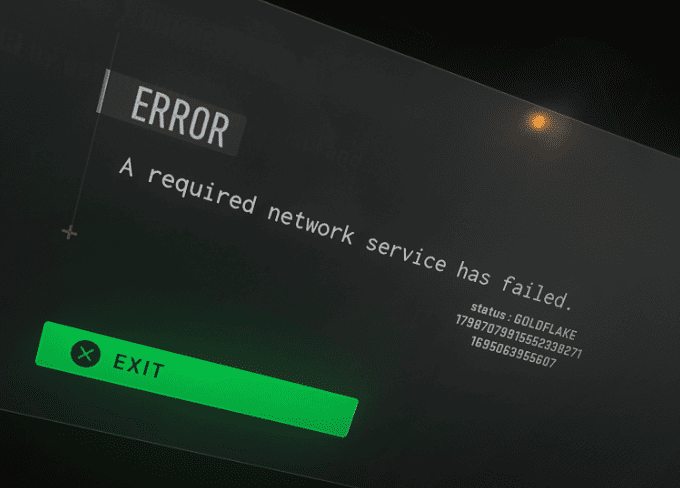 Before diving into the solutions, it's essential to understand the common causes behind this error:
Glitches or Bugs: Sometimes, minor glitches can disrupt your gaming experience.
Internet Connection: A poor internet connection can lead to this error.
Server Issues: Sometimes the game servers themselves are down for maintenance.
Outdated Game Version: Not updating your game can also lead to this error.
How To Fix MW2 Goldflake Error
1. For All Platforms
1. Restart The Game Or System
Close the Modern Warfare 2 application.
Restart your gaming system.
Relaunch the game to see if the error persists.
2. Assess Your Internet Connection
Test your internet speed using a service like Speedtest.net.
If the speed is below the recommended level, consider restarting your router or moving closer to it.
Disable and re-enable your internet connection and try again.
3. Check The Server Status
4. Update The Game
Open your game library and find Modern Warfare 2.
Click on the game and look for an 'Update' option.
Download and install any available updates.
2. Xbox Solutions
1. Storage Cleanup
Go to Settings > Device & connections > Blu-ray > Persistent storage > Clear persistent storage.
2. Clear Alternate MAC Address
Head to Settings > General > Network settings > Advanced settings > Alternate MAC address > Clear > Restart.
3. Xbox Live Gold Subscription
Renewing or upgrading your Xbox Live subscription has been known to resolve this issue for some users.
Several Reddit users have claimed that purchasing an Xbox Live Gold subscription can resolve the issue.
3. PC Solutions
1. Use A VPN
Connect to a VPN using a reliable service to bypass any regional restrictions.
2. Scan And Repair In Battle.net
Open Battle.net and locate MW2.
Click on the settings icon and select "Scan and Repair."
Relaunch the game to see if the issue is resolved.
4. PS4/PS5 Solutions
1. Custom Internet Connection
Go to PS4's settings menu > Network > Set Up Internet Connection.
Choose between Wi-Fi or LAN, then proceed with the following settings:
IP address setting: Custom
DHCP Host Name: Do Not Specify
DNS settings: Manual
Primary DNS: 8.8.8.8
Secondary DNS: 8.8.4.4
---
Similar Posts: