Discord is a group-chatting platform that was initially built only for gamers but is now open for everyone else. This platform allows the people or users to arrange into servers.
The application has a different model of business than the others. It has a different model of earning its revenues and funds. Let's know a bit more about how does Discord make money.
What is Discord?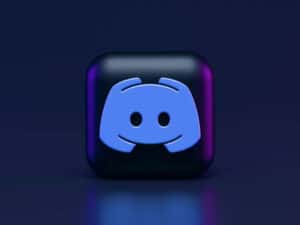 Discord is a chatting application that allows users to communicate via various methods like text, voice chat, and video calls. Specifically designed for gamers, discord gained huge popularity worldwide and did very well as a chatting app becoming one of the world's most prominent chatting apps.
Discord is available for Android, iPhone, Mac, Xbox, PlayStation, PC, etc.
How Does Discord Work?
The discord allows people to arrange or organize themselves into specific communities called the "Discord Servers".
These servers have specific topics that it is based on which is known as its channel. The topics it is based on are what is discussed and coordinated, I'm the particular server.
The users can join the channel of their interest. A single user can join up to a hundred channels. Some channels are public while some are private and need a special invitation for the user to join them.
The application also allows the users to share some third-party links and content into the application. These contents can be from YouTube, Spotify, Giphy, etc. This makes chatting and communication more interactive and fun.
Discord Revenue – What's the Discord Business Model? 
The application is entirely free for the users and the users aren't charged for the services that are provided. The application is also not planned to charge the users anytime in the future.
The application provides a convenient communication platform for the users, making communication hassle-free and easy.
It mainly focuses on integrating the app with gaming, providing the users with the ability to communicate with voice calls during a game.
Recommended: Netflix Vs Amazon Prime Video – Which one is Better?
How Does Discord Make Money?
Discord revenue was dependent on funding money till recently. This application is strictly against the advertisement and selling of user data. They don't charge the users for the application.
To generate Discord revenue, it has a semi-freemium type of application where they're providing better facilities to the users who do pay them for it.
It also makes money by selling merchandise as a part of the Discord revenue. They are using less intrusive options such as optional cosmetic items like sticker packs, sound packs, skins, etc.
1. Nitro

Nitro is the monthly subscription plan for the app which provides the users with some better facilities and some add-ons. These add-ons include animated avatars, custom, and animated emojis, higher quality screen share, boosted upload limit, etc.
The subscription costs the user $4.99 for a month.
The core application is free and no basic functions are locked for the unsubscribed users. The application only encourages the users to get a monthly subscription.
2. Merchandise
A part of revenue for discord is also generated by selling merchandise in the application that includes company-branded t-shirts, hoodies, sweatshirts, hats, etc.
3. Gamebridge
The application is designed to be used during a game by being incorporated into the application to make communication easy while in the game.
This feature was launched initially but was pulled back and it is still being tested and might be released again.
This has been initially started as a free feature but may become a paid product in the future. 
4. Game Revenue Sharing
Discord might also have a plan to partner with some games in the future. This can be used to earn through users that are referred who end up buying the game or any of the features.
Must Read: Old Money Vs New Money: Which One is Better?
Final Thoughts – Discord Revenue 
These are some ways through which Discord makes money. Irrespective of that, Discord is a great platform to try out and create your team in. If you have not, go ahead and install Discord and follow groups that talk or interact about specific themes. 
Frequently Asked Questions
What was the Discord Revenue in the Year 2020?
Discord made the highest revenue so far in the year 2020 which was about $130 million.

Does Discord Sell User Information?
No, the founders of the application are strictly against selling sensitive user data and thus they don't get to earn by this means. They find the user information to be a vital part of their relationship with their users.

Why are there no ads on Discord?
The application is against advertisements as they find it intrusive. They believe that adding ads on every corner of the site makes it boring and tasteless.

Is Discord Safe?
Although Discord collects and uses a lot of user data, it can be considered a relatively safer option than other applications like Skype, Slack, etc.

Do Discord Servers Make Money?
Yes, discord revenue is through servers making money and there are plenty of methods to do so.
Some of the methods by which a discord server can make money are
By making the server available only for paid members.
Accepting donations from people who like to support them.
Getting sponsorship from businesses.
Creating private space for Patreon supporters.