Google Messages is having a great feature react to messages either from Android or iPhone.
On Google Messages, Peoples can send reactions to both Android or iPhone users over text.
You can reply to messages with an emoji, such as a smiling face, to make them more animated and fun.
Emoji reactions are only for RCS(Rich Communication Services) users not for regular SMS.
The goal of Rich Communication Services, or RCS, is to modernize SMS by adding features like end-to-end encryption, read receipts, typing indications, high-quality video sharing, stickers, and richer messages with typing indicators.
Are Google Messages reactions not working for you?
In this guide, why Google Messages reactions not working and how to fix it.
Why Is Google Messages Reaction Not Working?
To use reactions on Google Messages, First you must connect your Message account with your Android device and RCS settings are turned ON.
Also, Make sure Messages app is updated to latest version.
Because Updating Messages app to latest version will fix all the previous bugs which were known to support team.
To add reaction to message, Simply Tap & hold the message >> Choose one emoji from all shown emojis.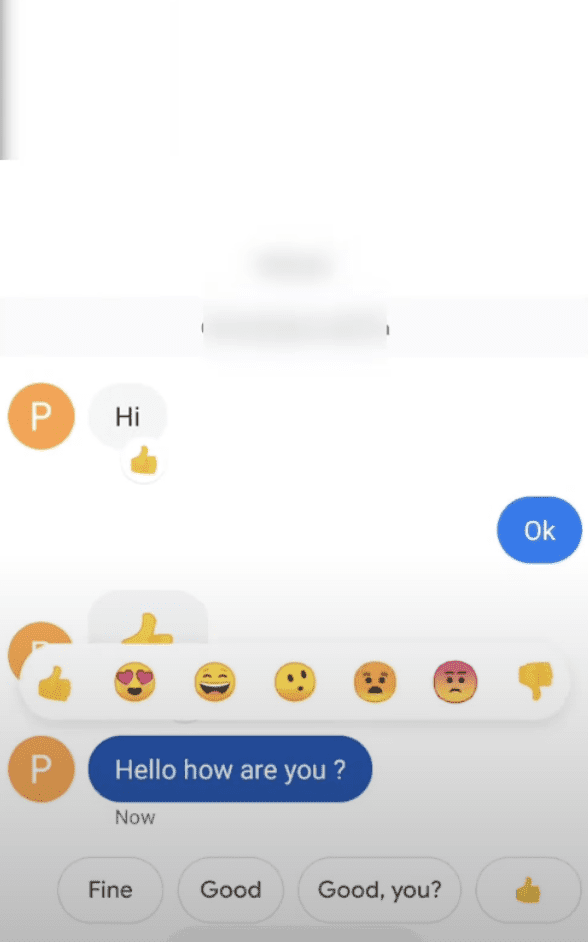 For PC users, to add reaction to message, Got to and Hover over the message >> Tap Reactions and choose one reaction from shown.
Also, you can simply change your reaction by choosing another reaction.
In a group chat also, Anyone can respond to a message with emoji.
Tap the bunch of emoji responses to see who posted them.
Similar Posts: