Fortnite has released some new features and new emotes in the latest release of the game. Fortnite Chapter 3 session 3 is Out on 5th June, 2022 and is released with amazing new emotes for the gamers. If you are playing Fortnite and wonder if you can get the new emotes for free, the answer is yes.
You can easily get the free to emote on Fortnite with the help of your twitch channel. Yes, you read it right, you can get the new emotes for free on Fortnite with the help of your twitch channel.
Since Fortnite Chapter 3 session 3 is Out on 5th June, 2022 is released Epic Games, the emotes for this game are specific and high in demand.
Emotes in Fortnite help you to tease your opponent and rub their defeat with your classic dance moves.
How To Get Free Emote On Fortnite?
To get free emote on Fortnite first you have to link Fortnite account to Twitch. then watch live stream video which give free emote giveaway.
Steps To Get Free Emote On Fortnite :
Step 1: Go To Epic Games Website
To link Fortnite account to Twitch , first go to Epic Games Fortnite Website and Login with your credential if not logged in.
Step 2: Tap On Profile Icon
After Login into Epic Games account, tap on profile icon or Epic Games username which is located in top right corner.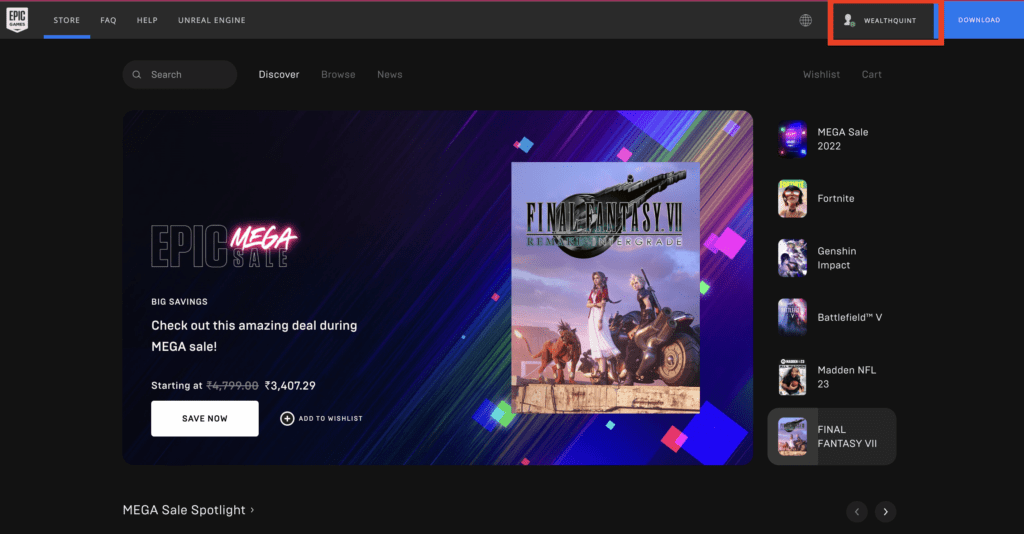 Step 3: Click On Account
After clicking on Profile icon, a menu bar will open. From the Menu bar click on Account.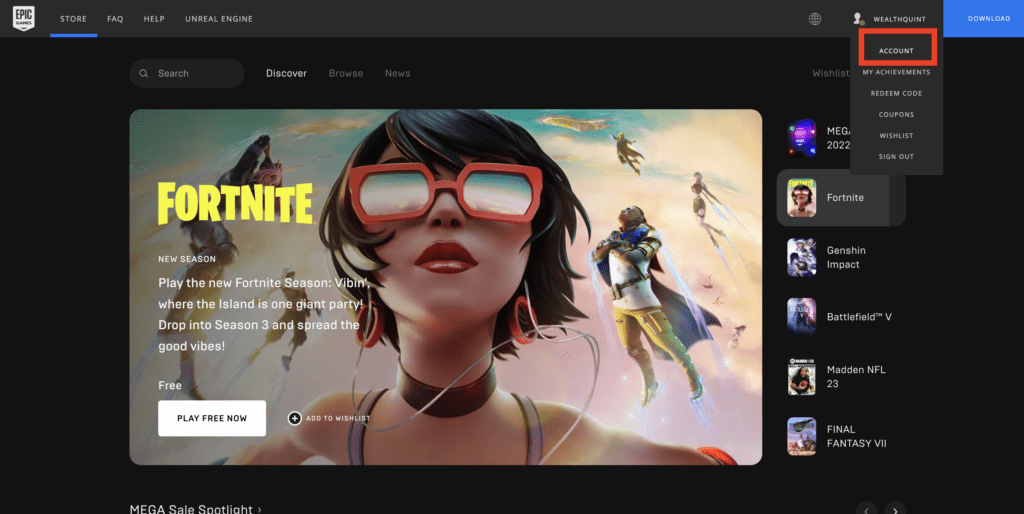 Step 4: Tap On Connections
After clicking on Account, In left bar menu, check you will find "CONNECTIONS". So, click on "CONNECTIONS" which will help you to manage permissions for applications and to manage linked accounts.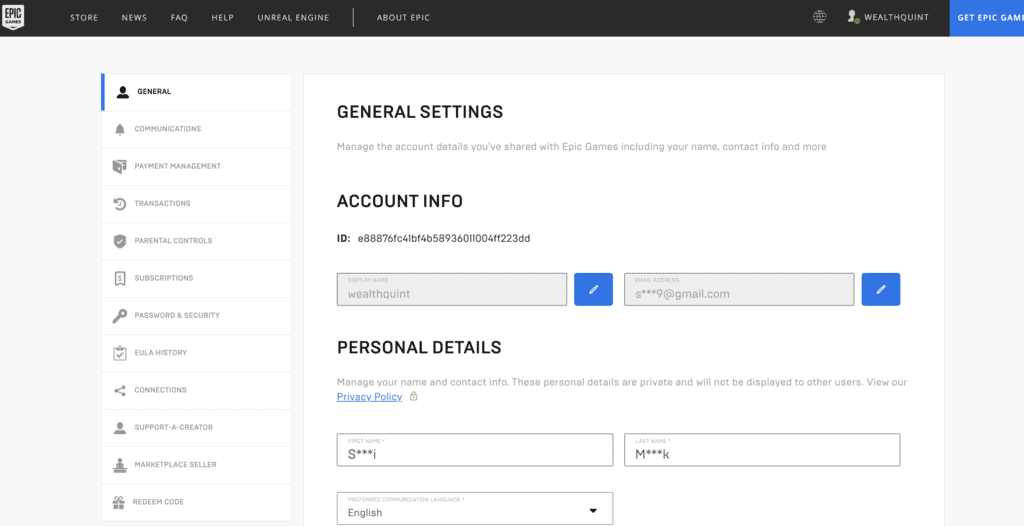 Step 5: Click On Connect To Twitch Under Accounts
Under connections, first click on Account tab where you find all accounts which you can link to Epic Games like Google, Steam, Github, Twitch, Xbox, Playstation Network, Nintendo Account etc.
Now, we want to connect Twitch. So, click on Connect under Twitch.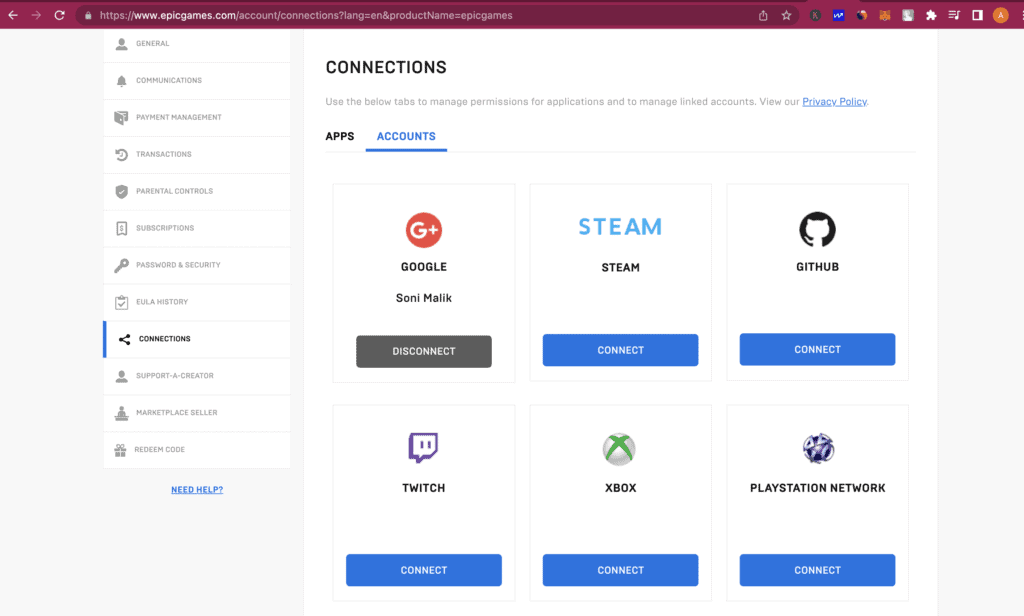 Step 6: Click On Link Account
When you click on Connect, a popup will come which will ask your confirmation to connect Epic Games to twitch.
The popup will show you "you are signed into Epic Games with *****@gmail.com. In order to link to your Account, you will be directed to Twitch Website."
Now, click on "Link Account" button for conformation.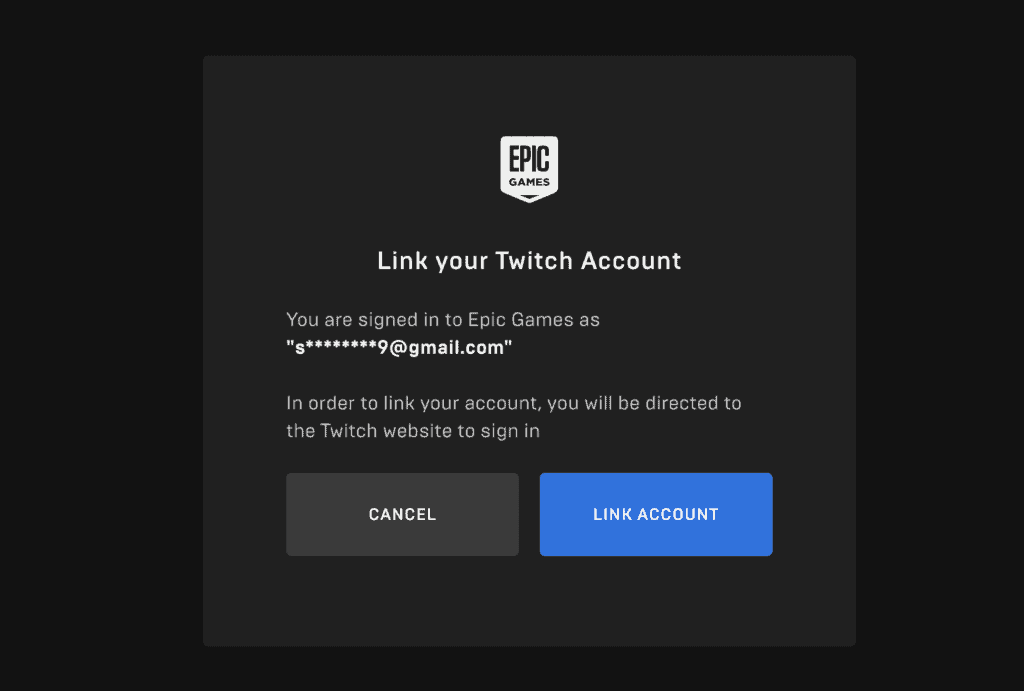 Step 7: Click On Authorise
After providing the confirmation to linking of Epic Games to Twitch Account, you need to provide the autherization to Epic Games "Only click Authorize if you trust Epic Games."
Click on "Authorize" to complete the linking of Epic Games to Twitch.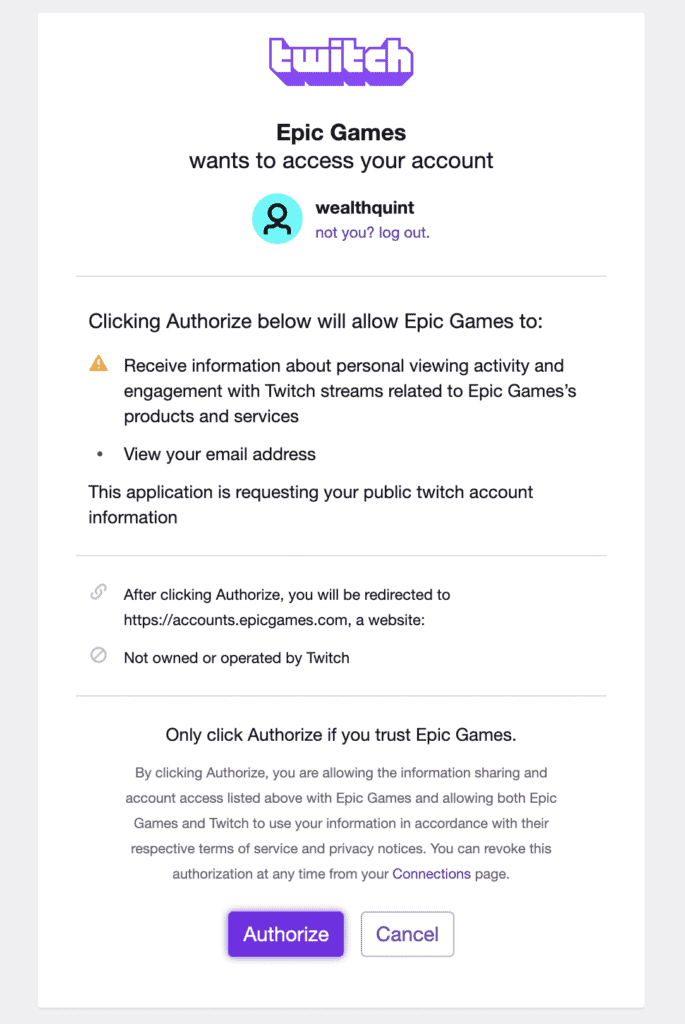 Note: You must login into Twitch Account to complete the Authorization. If you don't have account in Twitch, first create the account and login into Twitch.
Step 8: Twitch Account Connected To Twitch Successfully
After completing the Authorization, your Epic Games account will be linked or connected to Twitch successfully.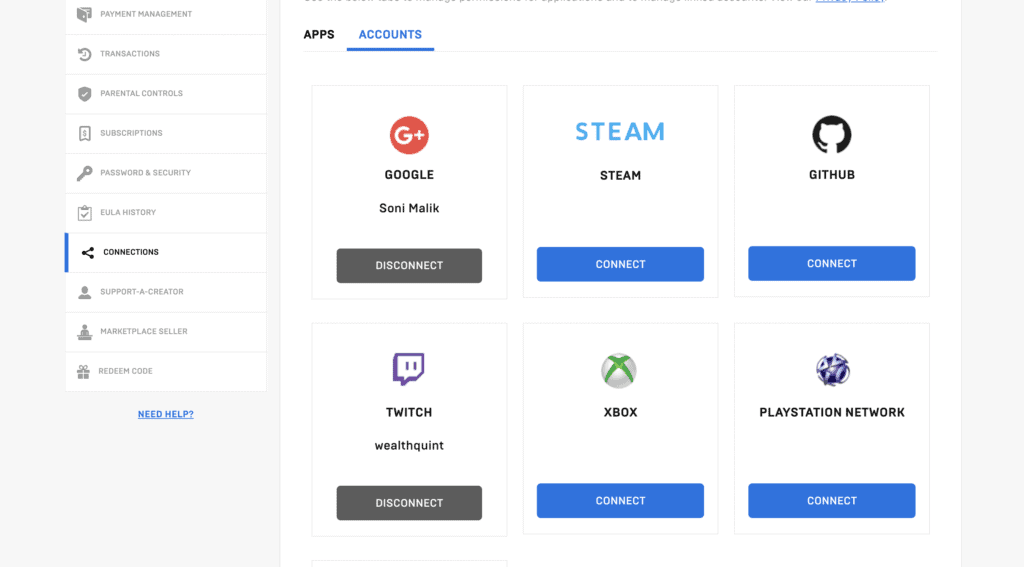 Step 9: Search "Fortnite" In Twitch
After this, go back to the twitch home page and search "Fortnite" on the search bar. Tap on the search icon.
Note: Make sure you logged in into Twitch account if not then login first.
Step 8: Choose Drops Enabled Option
From the search results, choose any Fortnite streaming with a "drops enabled" label on it. Make sure the label is mentioned with the name of the video or just below it.
Step 9: Watch The Video
Tap on this video and watch the same for over 30 seconds. You can also watch the video as long as you want. However, your reward will be ready after 30seconds
Once done, go to the twitch TV, followed by the Drop tab
Step 10: Open Inventory
From the drop menu, click on the inventory tab to open it on your screen
Step 11: Choose And Get Free Emote
You can spot the option on your screen. Tap on this option and claim the emote for Fortnite
After this, all you have to do is login into your Fortnite account and start the game, after which you will get the new emote for the Fortnite that too without any cost.
Also Read:
Conclusion
Fortnite releases its updates from time to time and associated emotes.
You can easily get these emotes without paying even a single penny to buy them from Fortnite. You can get this which is through your twitch account.
Even if you do not have a twitch account, all you need to do is make one quick and avail this offer.
Similar Posts: