Walmart visa gift cards are digital assets that are used to purchase goods from anywhere at any time.
These are accepted in 50 states in America.
You can redeem your digital asset whenever you want.
Unfortunately, many times you wouldn't succeed in redeeming your gift card.
There are a few things that may potentially go wrong.
Most commonly errors may include Walmart visa gift card activation errors, password locked, invalid PINs etc.
In this guide, we'll discuss the causes of Walmart visa gift cards not working and how to fix it.
Keep reading the articles to resolve your issue.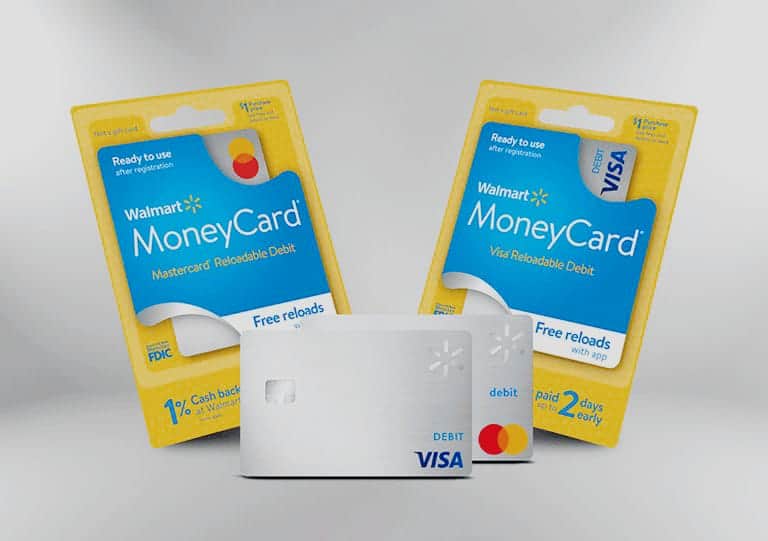 Why Walmart Visa Gift Card Not Working
If your Walmart visa gift card is under activation or your digital asset is still being activated then you may face this issue.
If your gift card password is locked then an error message can occur. It may happen because you have tried the wrong pin multiple times.
If you are filling invalid pin because you have forgotten your pin or typed wrong then your gift card may not work.
If your gift card balance is less than the purchase amount then you may face an issue because it does not allow you to create overdrafts.
Walmart visa gift cards are restricted to use within the country's borders. If you are trying to make an international transaction then your gift card will not work.
How To Fix Walmart Visa Gift Card Not Working
1. Activate The Walmart Visa Gift Card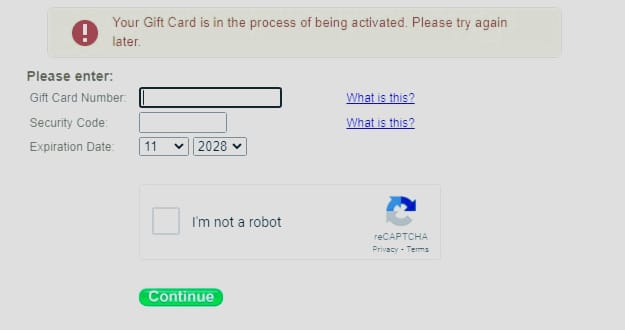 Before using the Walmart visa gift card it is necessary to activate it.
The Walmart visa gift card has a user- friendly process of activation.
The instructions for activation of the card are given on the back of the card's package or on the sticker that is located on the front of the page.
You can activate your card by following those instructions. 
Additionally, you can also activate the card in the online management system.
Follow these steps to activate your card:
Launch a "Web Browser" on your PC.
Navigate here and select the "Gifts and Registry" option.
After that, you will be required to input the 16- digit number that is located on the front of the card, in addition to the expiration date. Also, put the three- digit security code that is located on the back of the card.
You will receive an email with your activation code.
Activate the card by entering the activation code at this point.
After completing the activation process your gift card is ready to use.
2. Enter Valid Pin & Card Details

If you are entering invalid Pin or card details then your card will not work.
Remind yourself about your Pin and all you need to do is retype the Pin carefully and your gift card details.
If you have typed the wrong Pin multiple times then your gift card password may be locked.
3. Make Sure You Have Sufficient Balance In Your Card
Visa gift cards are connected to bank accounts and do not allow you to create overdrafts.
Make sure that you have sufficient balance in your card for making payment of your purchases.
Or, you can ask the cashier to break the transactions into two so that you may pay for part of the purchase and your gift card will be redeemed.
You can check your gift card balance by clicking here.

4. Try Using The Card At Another Store Or Website
Although it may be typical for users to try, many individuals reported that this fix worked for them.
Using the card at different stores or online can resolve your issue.
Sometimes, the issue may not be with your card but with the system of that particular store.
5. Contact Customer Care
If you have tried all of the above fixes and are still facing the issue with your Walmart Visa gift card then you can contact customer care through the website that is mentioned on the back of the card.
You can also call them directly at this number 1-866-633-9096.
I got this number from their official website.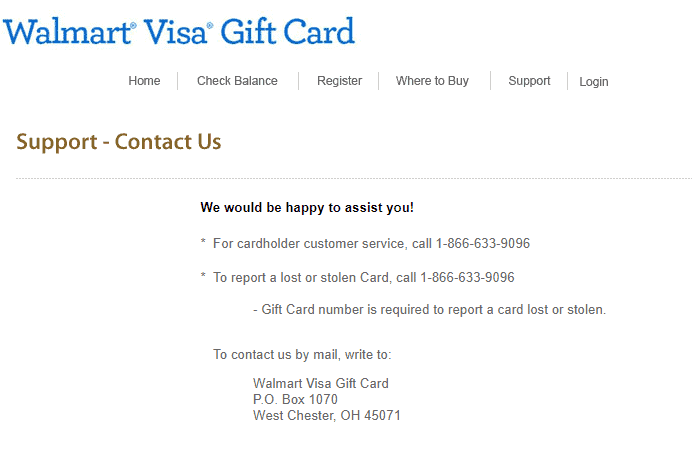 Similar Posts: