Are you getting "Update Your App" error when you open the Vanced app?
This error can be extremely frustrating, especially when you are trying to watch a YouTube video without ads.
Vanced is a popular third-party app that allows you to watch YouTube videos without ads.
However, the app has faced some issues and errors, including the "Update Your App" error, which can negatively impact your experience with the app.
The full error is "Update your app" followed by "An update is available with new features, a faster experience. fixes and more, It typically takes less than 1 minute."
In this article, we will discuss what causes "Update Your App" error on Vanced app and how to fix it.
What Causes "Update Your App" Error On Vanced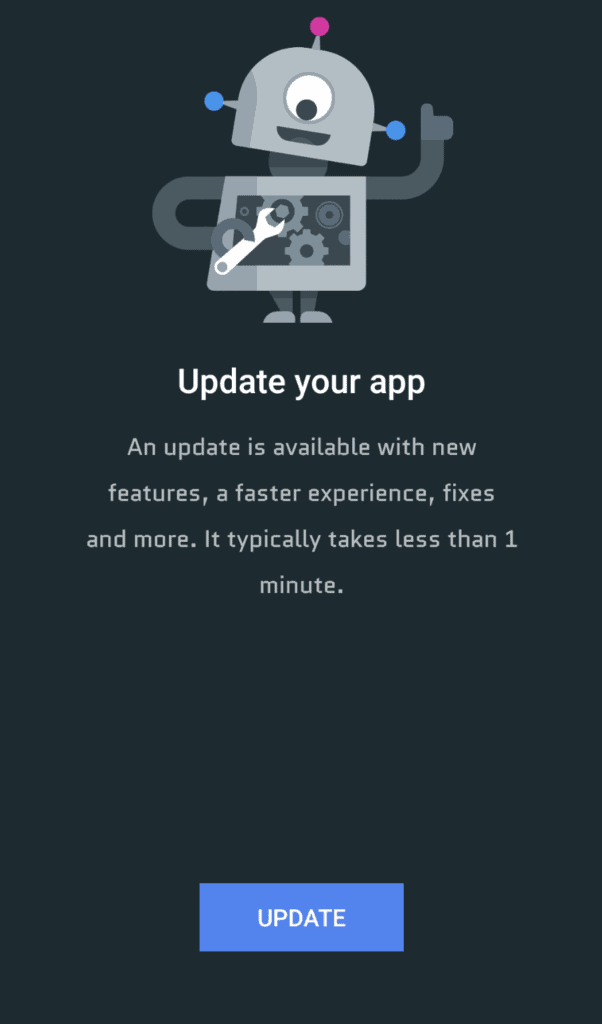 The "Update Your App" error message on Vanced can be caused by several reasons, including an outdated Vanced app, data issues within the Vanced app, and compatibility issues with the latest version of the app.
In some cases, the Vanced app versions may have been discontinued by its developers after receiving a cease and desist letter from Google or a yearly discontinuation by YouTube.
How To Fix "Update Your App" On YouTube Vanced?
To Fix "Update Your App" on Vanced, Update Vanced app to latest version or clear your Vanced app cache.
1. Download The Latest Or Old Version Of Vanced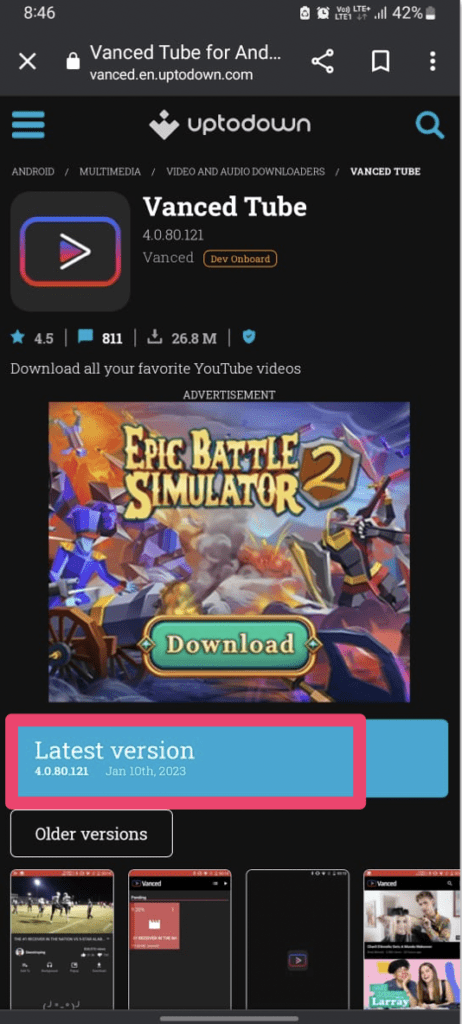 The first solution is to download the latest version of Vanced from a third-party site. Uninstall the previous version and then install the latest one.
Tap on "Latest Version" to download latest version
After that Tap on "Download" button to download Vanced in your device
2. Clear Vanced App Cache
Clearing the cache for Vanced can help resolve the issue. Follow these steps to clear the cache:
Go to Settings on your device.
Open Apps.
Select Manage Apps.
Navigate to Vanced and tap on it.
Tap on Clear data or Clear Cache.
3. Force Stop Vanced App
You can also force-stop Vanced and then open it again to see if it resolves the error.
Follow below steps to force stop Vanced:
Go to Settings on your device.
Open Apps.
Select Vanced.
Tap on Force stop.
By following above solutions you will able to resolve the error "Update Your App" on Vanced.
We hope these steps will help you fix the issue and continue to enjoy ad-free YouTube videos.
4. Logout From YouTube Vanced And Use Normal Without Login
Sometimes logging out of YouTube Vanced and using the app without signing in can help fix the error message.
So, simply logout from YouTube Vanced App and try to use without signing.
5. Use Revanced App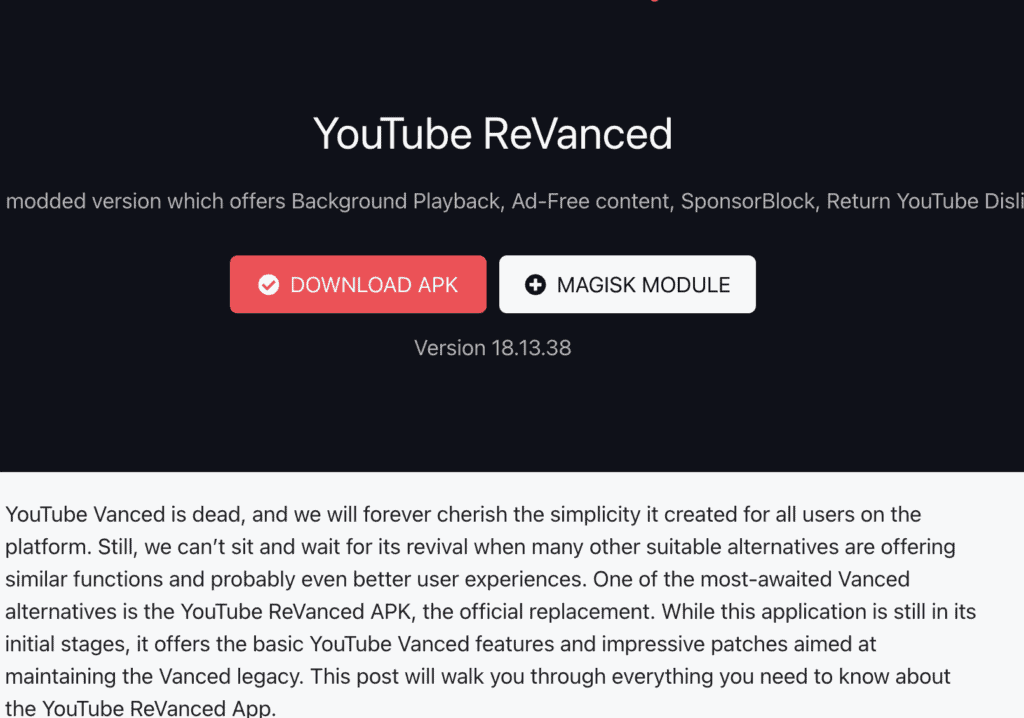 As Vanced app still not working and getting same error "Update the app" then try to use alternative app "Revanced".
You can download the Revanced app app from here: https://revanced.io/
Similar Posts: