The Jagex launcher has become an essential tool for players of popular games like RuneScape and Old School RuneScape.
However, encountering login issues can be frustrating, and one error message that may appear is the "Too Many Login Attempts" error.
The complete error message reads: "Too many login attempts. You can use the Jagex Launcher to continue playing. Press the button below to download it now."
In this article, we will delve into the causes behind this error and provide effective solutions to resolve it.
What Causes "Too Many Login Attempts You May Need To Use The Jagex Launcher To Continue Playing" Error?
The "Too Many Login Attempts" error happens when you use the Jagex launcher and Runelite together.
It can occur when the game servers are really busy or undergoing maintenance.
Another reason could be if you try to log in from different devices or launchers at the same time, which can overload the login system.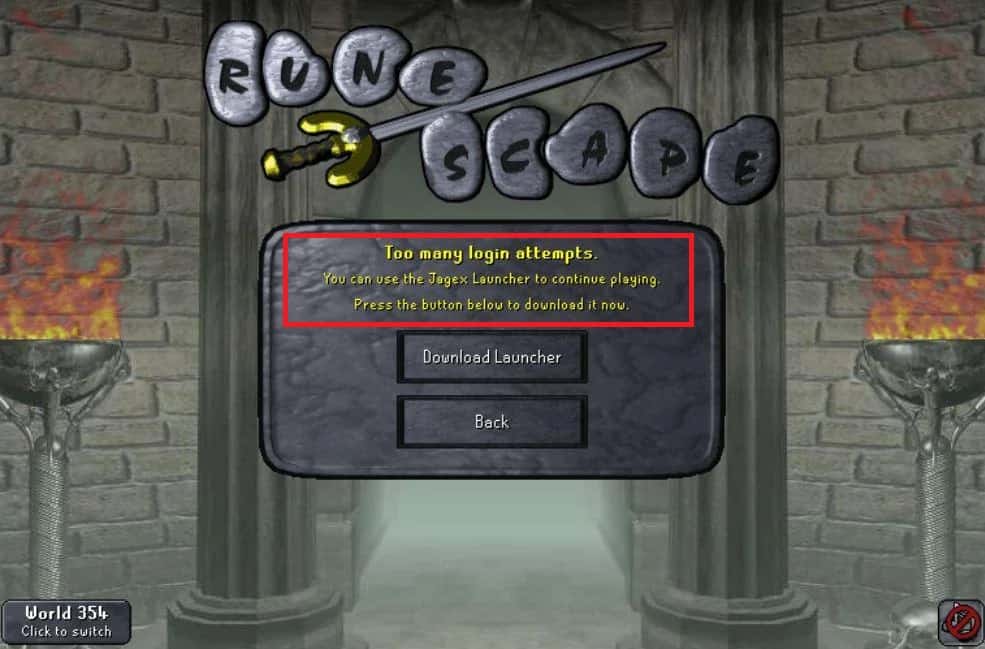 Some people have also experienced this error while using a VPN, which might interfere with the login process.
Lastly, consider the possibility that the error might happen if your account has been hacked or targeted by spammers.
In our research, we were able to find some workarounds that might fix this issue for you.
If these do not work for you, then it is advisable that you contact the support team.
How To Fix "Too Many Login Attempt You May Need To Use The Jagex Launcher To Continue Playing" Error?
The first thing that you can try is to log in to RuneScape from the Jagex launcher as the error message tells you. You can download the Jagex launcher from the error message itself and then try to open RuneScape from there.
If you're still having trouble logging into the Jagex Launcher, here are a few fixes that might help you resolve this issue:
1. Wait For Some Time And Try Again Later
As mentioned earlier, this error usually occurs due to server issues.
In some cases, the error may be temporary.
Waiting for a short period and then attempting to log in again might resolve the issue.
After waiting for some time, try logging in again to see if the issue has been resolved or not.
2. Log Out From Other Platforms
To fix the "Too Many Login Attempts" error, it is suggested to log out from all platforms, including the other launcher and any other devices you have used to log in.
Then try to log in from the Jagex launcher and check if the error persists or not.
3. Login With RuneScape Username
When using the Jagex launcher, you can try clicking "Log in with RuneScape username" located at the bottom of the login form.
This alternative method might help resolve the error.
4. Disable VPN
To increase your chances of logging in successfully, simply turn off your VPN before attempting to log in.
To temporarily disable your VPN, you can simply disconnect or turn off the VPN connection.
5. Contact Jagex Support

If you suspect that your account has been hacked or spammed, you should contact Jagex support as they can provide personalized guidance and assist in troubleshooting the problem further.
Similar Posts: