Epic Game is an excellent platform for PC Game launchers.
You can Buy and download games from the Epic Games Store Via the Epic Games Launcher, which also offers users a chat platform to communicate with each other.
Gamers can control their game library as well.
On Windows 10 or Windows 11 computers, some customers, however, have reported having issues authenticating into the Epic Games Launcher, and they are getting the following error message saying: "There was an error logging you in, please try again"
The error usually occurs if there is an interruption in communication with the Epic Launcher server.
In this article, you will see the step by step Instructions to get rid of the issue.
Why Does "There Was An Error Logging You In Please Try Again" Error Occur In Epic Games ?
The error "There was an error logging you in. please try again" occurs if the Epic Games server is unavailable or offline or due to wrong credential input.
Following are the main reasons why You cannot log in to your Epic Launcher Game portal
Entered the Wrong Login Credentials
Epic Games server is down
Third-party software or VPN connections block you from Login into the Epic Launcher.
Browser issue during Login
Other programs like the Antivirus or Windows firewall block you from entering the Epic launcher.
How To Fix "There Was An Error Logging You In Please Try Again" In Epic Games
The first step is that you entered the wrong credentials or maybe a typo error in your username or password.
Be cautious while enabling the Caps-lock or symbols while entering the Login and password.
If you recently changed the Login credentials, give it at least 15 minutes to take effect, then try logging in.
You can log in to Epic Launcher without any issues.
Also, make sure you have a stable Internet connection.
1. Check Epic Game Launcher Server Status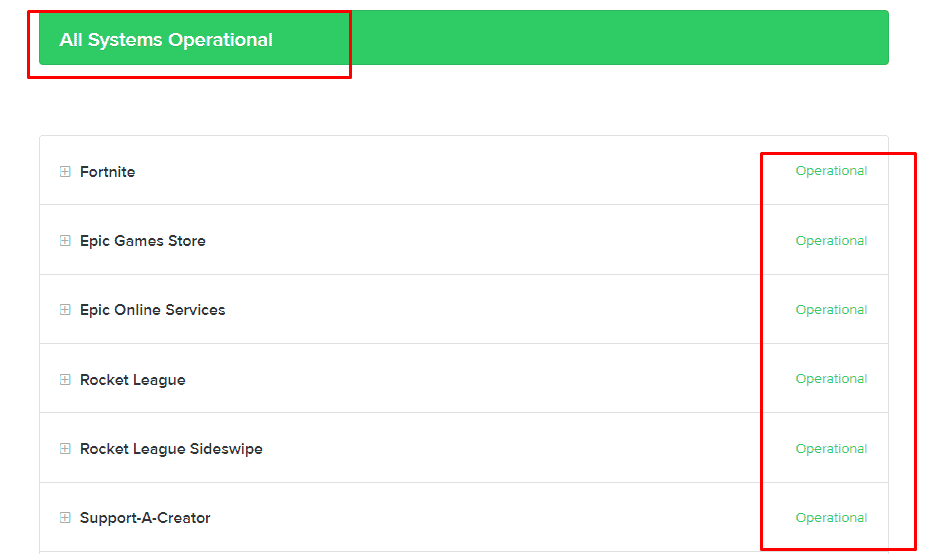 Before attempting any troubleshooting steps, it is essential to check the Epic Launcher server's status.
If the server is down, it will get fixed automatically.
You can also check the status of the Epic Game server by visiting the following link: https://status.epicgames.com/
2. Clear Your Browser Cache
Normally, after launching your game, a browser window opens and asks you to log in.
For some reason, you tried logging in multiple times, and the request is interrupted by a network issue or typo error.
You will face the login issues, even with the network and the credentials in place, because either previous attempt is stored in the browser cache memory.
Clear the browser cache and try Login to your Browser.
3. Disable Third Party Software
If you have installed any third-party software, such as Antivirus software.
Disable the antivirus software temporarily, and restart your system.
Right-click on the Upper arrow in the left corner of your PC
Where you can see the running background applications
Right-click on your Antivirus Application and Tab on Disable.
Now try Login; you can successfully Login without any issues and you can access your game.
4. Disable Windows Firewall In Windows PC
Still have the error, disable your Windows firewall protection and Turn off Real-time protection from your PC.
Windows firewall and other antivirus software will act as culprits and block traffic automatically.
From the start, type Windows Defender Firewall and tap on it
Click on Turn off Windows Firewall off or On
Toggle on Turn off Windows Firewall and click ok.
Type Virus and Threat Protection
Select Manage settings under Virus and Threat protection
Toggle off Real-time protection
Restart your system.
Now try to log in to your Epic Launcher from your PC.
See if the error is gone. Else it would help if you changed Microsoft Edge to the default browser.
5. Make Edge A Default Browser
Edge commonly supports all websites if not supported in other browsers such as Chrome or Firefox.
Type Apps from the Search
Click On Apps and Select Default apps
Under Web Browser, change the default browser to Edge.
Now you can log in to the Epic Launcher without any issue.
I hope you like this article. Now you have successfully logged into the Epic Launcher and resolved the error – "Epic launcher : There was an error logging you in, please try again."
Similar Posts: