Didn't get your Starbucks birthday reward?
Or why is Starbucks birthday reward not showing up to you?
No worries, as we are here to help you.
Every birthday is special and deserves to be celebrated. STARBUCKS, an American multinational chain of coffeehouses and roastery reserves, decided to celebrate their customer's birthdays by rewarding them with a "Birthday Reward".
In this reward, they will receive one complimentary handcrafted beverage one complimentary food item, or complementary ready-to-drink bottled beverages.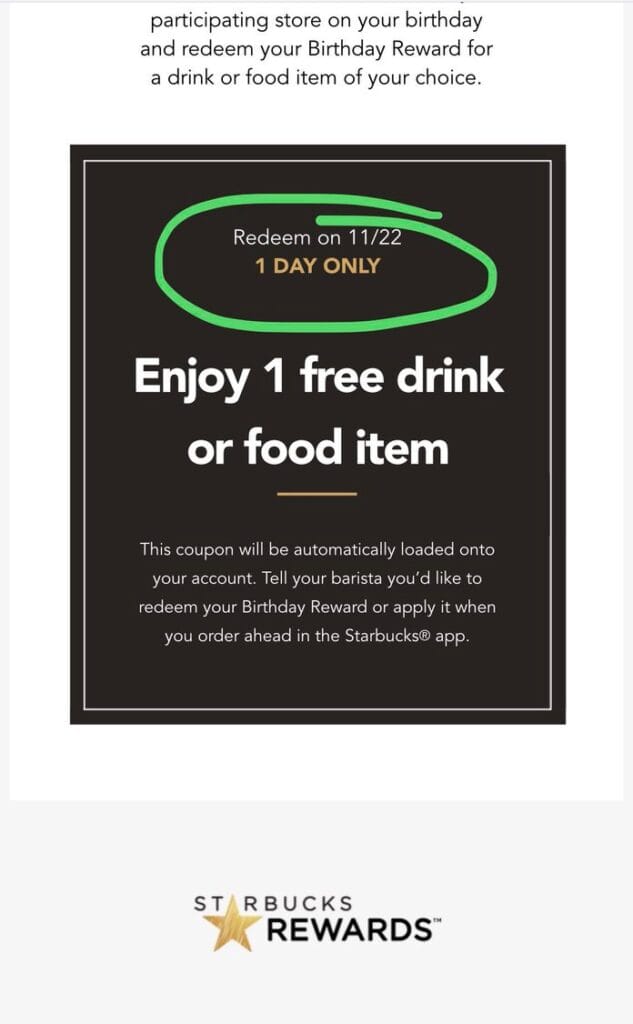 Now the question arises as to why Starbucks birthday reward is not showing up to you.
Why Is The Starbucks Birthday Reward Not Showing Up?
If you haven't received your Starbucks birthday reward, there could be a few reasons why. one possibility is that you might not join Starbucks accordingly.
Make sure you have an up-to-date account with correct information and had earned one-star in the year before your birthday.

You wouldn't join the Starbucks platform at least 7 days before your birthday.
Maybe you did not provide your birthday date, that's why you are facing this problem.
Might you not complete the target of one-star earnings before your birthday
There might be some technical glitch from Starbucks
What Are The Prerequisites For Starbucks Birthday Reward?
There are a few basic requirements or prerequisites to participate in Starbucks birthday reward program and get your reward.
These are as follows:
1. Participate In The Starbucks Reward Program At Least 7 Days Before Your Birthday
For this, you just need to download the Starbucks app from your Google Play Store or app
store or you can browse the Starbucks website.
Then register yourself on the platform to become a member of Starbucks.
2. You Need To Provide Your Birthday Details In Your Account Information
You must provide your birthday details while registering yourself on the website.
You need to go to the Starbucks app or website login to your account, go to the personal information section, and update your birthday.
Your birthday reward will automatically be generated.
3. You Make At Least One-Star Earning Transaction Prior To Your Birthday Each Year
You can earn one star per $1 spent when you scan your member barcode in the app, then pay with cash, credit/debit cards, or mobile wallet at participating stores.
You can also earn 1 star per $1 spent when you link a payment method and pay directly through the app.
How To Fix Starbucks Birthday Reward Not Showing Up?
To Fix the Starbucks birthday reward not showing up, you can update the app, ensure you have a proper internet connection, check your personal information with your Starbucks account, and contact the Starbucks support team.
Below we have discussed the fixes in greater detail.
1. Update Your Starbucks App
Sometimes old versions of apps don't show the latest rewards.
Make sure you are using an updated version of Starbucks.
You can check and update Starbucks apps from the Play Store or App Store.
Maybe your problem will be solved.
2. Ensure You Have A Proper Internet Connection
If you are using the Starbucks website instead of a Starbucks app, you might check your internet speed to load the website properly.
Try switching off mobile data and switching to a Wi-Fi network instead.
It is also needed that the Wi-Fi is placed near to the device. 
While experiencing a slow or no internet connection, it is suggested to reboot the Wi-Fi router.
It depends on the internet usage and how often it is needed to reboot our Wi-Fi router.
These are the steps to follow in restarting the Wi-Fi router:
Simply switch off the router and unplug it from all the devices and power supply.
Wait for 3 minutes and then plug it in again.
Now wait for the signal to come back and connect to the internet through it.
Ensure that you have a stable and strong internet connection and adequate speed.
If you have a strong internet connection then it'll boost the performance of the app and help in removing the glitches.
3. Meet All The Prerequisites
Are you sure you meet the prerequisites mentioned above you registered an account on the Starbucks app or website at least 7 days before your birthday, you need to have earned one star before your birthday, and you have provided the correct information regarding your birthday.
If yes, then go to the next fix to resolve the problem.
4. Check All Your Personal Information
You should check your provided information to make sure that it is correct.
If something is provided wrong by mistake, make essential changes.
To check and make changes go as follows
Open the Starbucks app or website >> Fill in your login credentials >> Now go to your profile >> Check all information /if need some change >> Edit the information >> Save changes.
5. Contact Starbucks Customer Support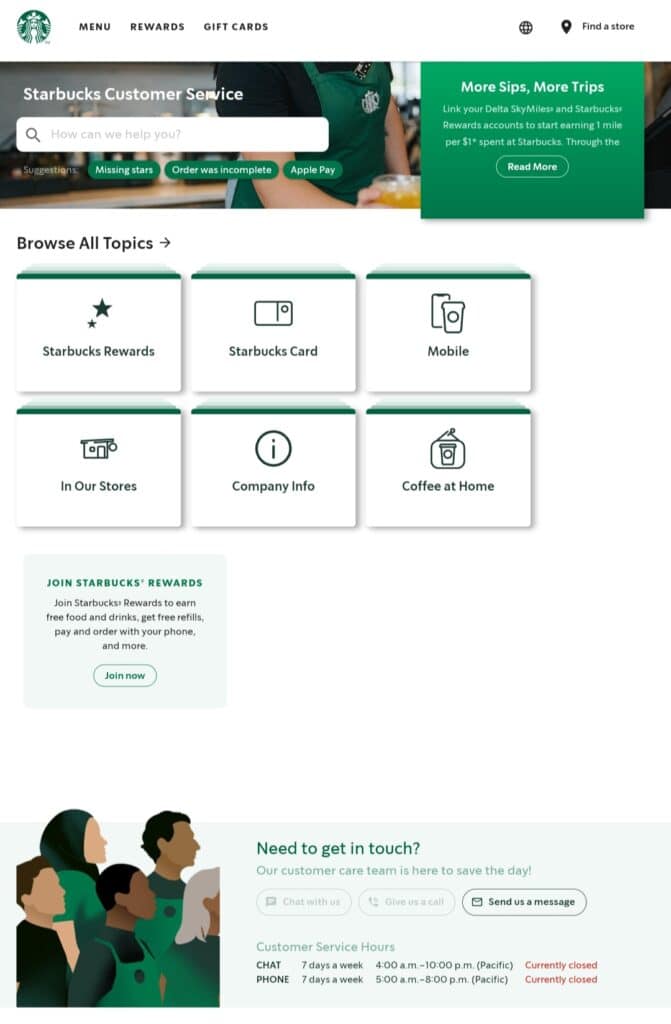 Are you still facing the same problem?
You can go to customer support to get resolved.
I am giving you the direct link to Starbucks customer support. You can choose a chat option or a call, that you feel comfortable using.
After these steps, your birthday reward will be automatically added to your account on your birthday.
Please ensure that you don't miss any step otherwise you will be deprived of the reward.
I hope the given information will be helpful for you.
Similar Posts: