Experiencing the frustration of "Posts Aren't Loading Right Now" on X (formerly Twitter) can disrupt your social media engagement and leave you searching for solutions.
This blog post aims to provide effective troubleshooting steps to address this common issue, allowing you to regain seamless access to posts on X.
By following the guidance provided, you can navigate through potential causes and resolutions, ultimately restoring your ability to engage with content on the platform.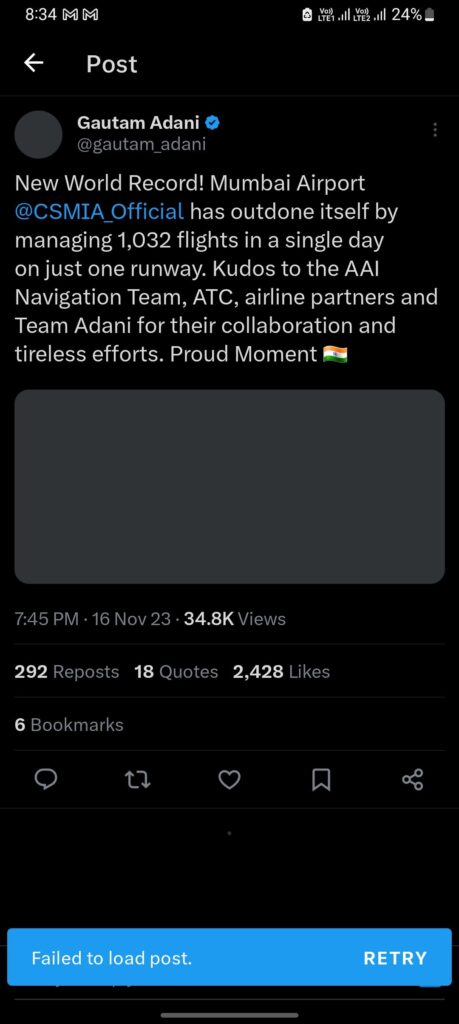 How To Fix "Posts Aren't Loading Right Now" On X (formerly Twitter)
1. Check X's Status
Start by checking if X is experiencing any service outages or disruptions. You can do this by visiting X's official website for any announcements regarding service issues.
2. Verify Your Internet Connection
Ensure that your internet connection is stable and working properly. If you are using a mobile device, try switching between Wi-Fi and mobile data to see if the issue persists.
3. Clear Cache And Data
If you're using the X mobile app, clearing the app's cache and data can often resolve loading issues.
For Android
Open the "Settings" app on your Android device.
Scroll down and tap on "Apps" or "Applications" to view the list of installed apps.
Find and tap on the "X" app from the list of installed apps.
Once in the X app settings, tap on "Storage."
You will see the option to "Clear Cache." Tap on this option to clear the cache of the X app on your Android device.
For iPhone
Go to iPhone settings
Go to General
Find the X app and click on that
Tap on iPhone Storage
Tap on the "Offload App" button
Again "Reinstall" the X app.
4. Update The X App
Make sure that you are using the latest version of the X app. Check the app store on your device for any available updates and install them if necessary.
For Android
Open the Google Play Store on your Android device.
Tap on the three horizontal lines in the upper-left corner to open the menu.
Select "My apps & games."
Find "X" in the list of apps and tap "Update" if an update is available.
For iOS
Open the App Store on your iOS device.
Tap on your profile icon in the top right corner.
Scroll down to see pending updates or search for "X" and tap "Update" if available.
5. Restart Your Device
A simple restart of your device can help clear temporary glitches and refresh the connection to X's servers.
6. Disable VPN Or Proxy
If you are using a VPN or proxy, try disabling it as these can sometimes interfere with the proper functioning of X.
7. Contact X Support
If the issue persists, consider reaching out to X's support team for further assistance.
Similar Posts: