Outlast Trials is an enthralling survival horror game, providing an unparalleled gaming experience.
However, players might occasionally face "unexpected error" followed by F0C19 or F3C14, which can interrupt the gameplay.
In this article, we will explore the potential causes of these errors and provide you with solutions to fix them.
How To Fix Outlast Trials Unexpected Error F3C14 And F0C19
Now that we understand the potential causes of these errors, let's explore some solutions to fix them:
1. Verify Your Internet Connection
A stable internet connection is vital for online gaming.
Network disruptions can cause errors like F3C14 and F0C19.
Check your connection speed and stability.
If the connection is weak, consider resetting your router or switch from a wireless to a wired connection for optimal results.
2. Verify Integrity Of Game Files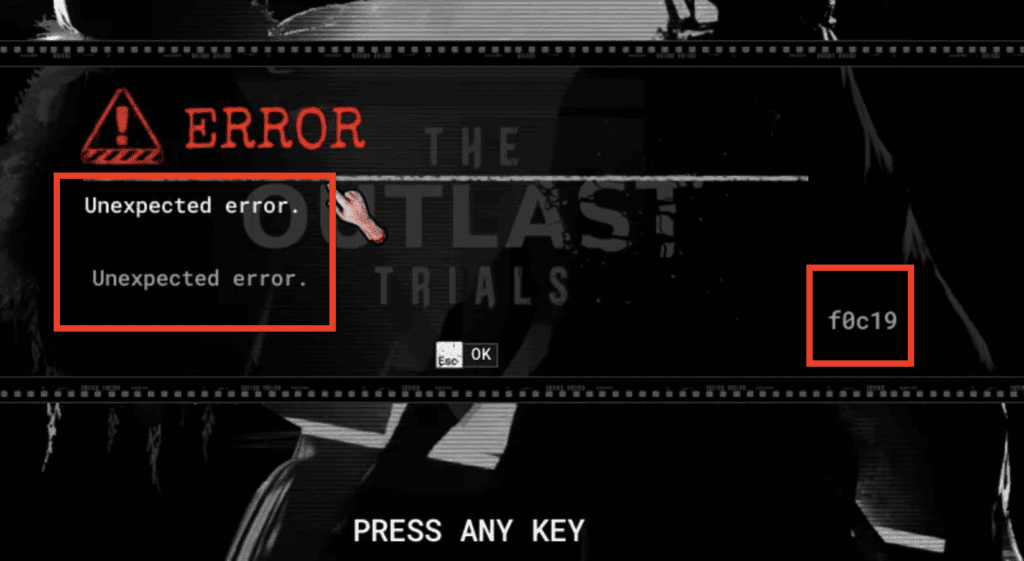 Corrupted or missing game files can also trigger these errors.
You need to verify the integrity of the game files using your gaming client.
For Steam users:
Open your Steam Library.
Right-click on The Outlast Trials.
Select "Properties."
Navigate to the "Local Files" tab.
Click on "Verify integrity of game files."
For Epic Games users:
Launch Epic Games Launcher.
Click on the three dots next to The Outlast Trials.
Select "Manage."
Click on the "Verify" button next to "Verify files."
3. Keep Your Game Updated
To ensure optimal gameplay, always run the latest version of Outlast Trials.
Check for any pending updates within your game launcher or platform and install them promptly.
Developers regularly roll out updates to enhance performance and fix bugs, keeping your game up to date ensures that you benefit from these improvements.
4. Add Outlast Trials As An Exception In Firewall And Antivirus Software
Firewalls and antivirus software can occasionally interfere with the game's functionality.
Rather than completely disabling these important security features, a more secure approach is to add Outlast Trials as an exception.
Here's how to do it:
For Windows Firewall:
Open Control Panel.
Click on System and Security > Windows Defender Firewall.
In the left pane, click on Allow an app or feature through Windows Defender Firewall.
Click on the Change settings button. You might need an admin password or to confirm your choice.
Click on Allow another app… > Browse.
Navigate to the location where Outlast Trials is installed, select the executable file of the game, and then click on Add.
Make sure that both Private and Public boxes are checked for Outlast Trials, then click OK.
For Antivirus Software:
Each antivirus software has a different process to add exceptions.
However, the general steps are as follows:
Open your antivirus application.
Navigate to the settings menu.
Look for a tab or setting named 'Exceptions', 'Safe Files', 'White List', or 'Exclusions'.
In this section, add the directory where Outlast Trials is installed.
5. Switch To A Closer Server
If possible, connect to a server closer to your location to enhance connection quality and potentially eliminate the error.
6. Disable VPN
While VPNs enhance privacy and security, they can sometimes lead to gaming errors.
Try disabling your VPN temporarily to see if this resolves the problem.
Navigate to the VPN app on your computer.
Click on the "Disconnect" or "Stop" button.
7. Reinstall The Outlast Trials
If the error persists, consider reinstalling the game.
Uninstalling and reinstalling the game ensures that all the game files are fresh and free from corruption.
8. Contact The Outlast Support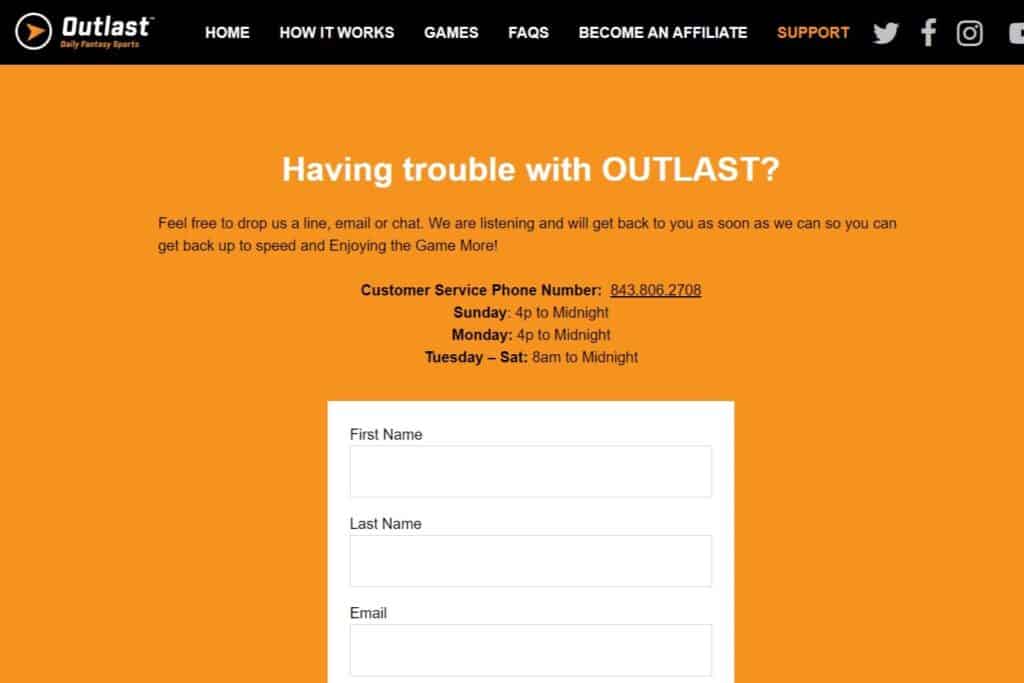 If the errors persist even after following the above steps, it is recommended to reach out to the game's official support channels.
Provide them with detailed information about the errors you are encountering, along with your system specifications.
Here is the link to contact Outlast Support:https://www.outlastdfs.com/support/
Similar Posts: