Are you seeing an profile error message on Kayo?
Kayo Sports is a popular streaming service for sports enthusiasts, offering live and on-demand coverage of a variety of sports events.
While the platform is known for its reliable service, like any technology, issues can arise.
One of the most common errors that Kayo users encounter is the "Profile Error, Read Timed Out" or "Profile Error, There was an error in selecting the profile, Please try again." message.
If you are seeing these types of error messages then you are not the only one.
Others have also reported facing such issues.
In this article, we will be going over the reason why you are facing it and how you can stop it from happening.
What Causes Kayo Profile Error Read Timed Out?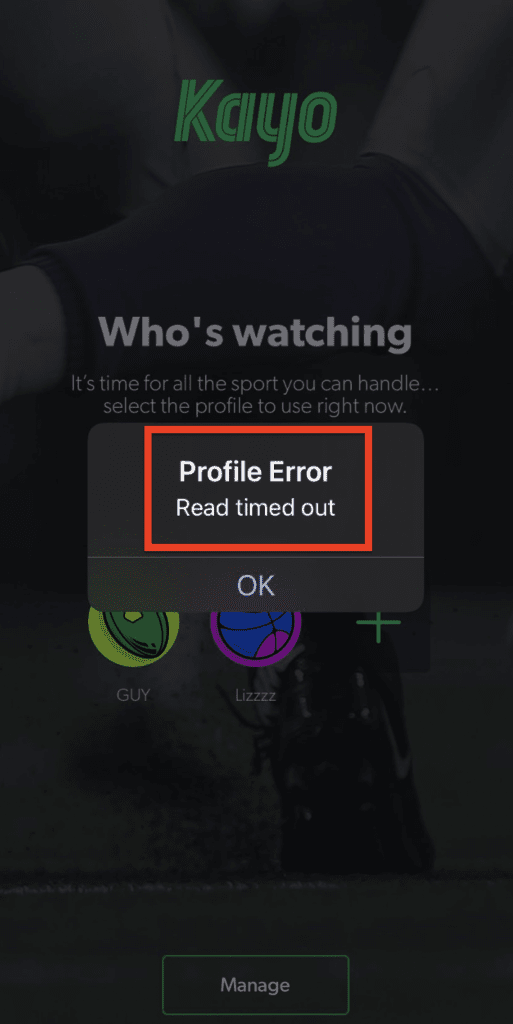 One of the reasons for your profile error read timed out could be due to slow internet speed.
As Kayo is a streaming service it requires high-speed internet.
The other reason could be that your account has expired as your payment was a failure.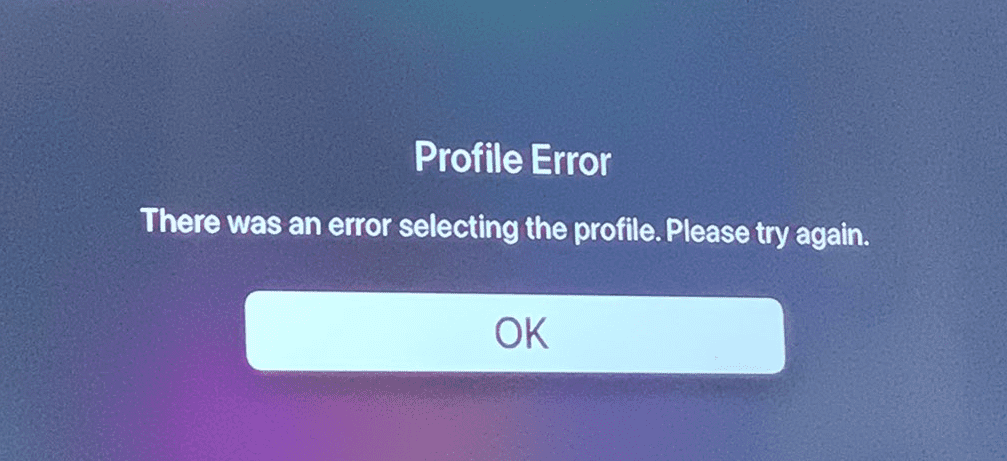 There can also be a bug in the system which is causing the error.
Also, VPNs are notorious for disrupting services.
If you have one enabled that can be the root cause of the issue.
How To Fix Kayo Profile Error Read Timed Out
Now that we have been able to understand what are the reasons for your Kayo Profile Error message, it is time for us to review the solutions that will help you to solve them.
1. Close Kayo And Try To Log In Again
The first thing that you can do is to close Kayo and try to log in again after some time.
If there was any temporary glitch or bug that was causing the issue then doing this would fix that.
Make sure that you put in the correct credentials while logging in.
2. Disable Your VPN
The next thing that you can do is disable your VPN if you have the VPN enabled on your device.
VPNs cause disruptions in the service requests as well as causes problems when Kayo tries to connect to the servers.
It is thus best that you disable your VPN and then try to open your Kayo account.
If you can't disable your VPN then you will have to contact your VPN service provider to whitelist Kayo.
You can also uninstall or delete the VPN to see whether that is solving the issue.
3. Check Internet Speed
You should also make sure that the internet speed is fast and the connection is stable.
Similar to other online platforms Kayo also requires a fast and stable internet connection so that it can function well.
You can run a "speed test" on Google to check the internet speed.
You can also interchange the connection settings between wifi and cellular data to check the stability of the connection.
4. Check Device Compatibility
Not all devices are compatible with Kayo.
A device compatibility problem is showing you the profile error.
In that case, you will have to check the device compatibility provided by Kayo and whether your device is listed among them.
5. Check Your Account Subscription
Another thing that you should be checking is that your account subscription has not expired.
Kayo will inform you before your account subscription expires.
In that case, it could be that your payment has been delayed or your account subscription has expired somehow without you noticing it.
To solve it then you can again subscribe to Kayo and that should solve the issue.
6. Restart Your Device
You can also restart your device as an alternate method.
You can power off the device and then restart it after some time.
After you do this check whether you are getting the profile error when you open Kayo from your device.
7. Contact Kayo Help Centre
Have you tried all the solutions mentioned in this list?
Are you still seeing the profile error in your Kayo streaming platform?
In that case, we recommend that you talk to a professional from Kayo Help Center.
Similar Posts: