Are you having trouble trying to open Hearthstone on your device?
Maybe you aren't able to login to your account and keep seeing the error message, "Closed. Oops! Playful sprites have disrupted Hearthstone as it was connecting to our servers. Please wait a few minutes for them to disperse and try again. Hs: NGRESULT DB ERROR:303:0" when you try.
This can be very stressful and you won't be able to log in to Heartstme when having this error or access your account anyway to play the game.
However, there is no need to feel stressed anymore as we are here to help you.
Hearthstone is one of the most popular card games that players can play online.
Due to its interesting gameplay and cast of characters, it has become one of the favourite card games for players within a very short time.
In this article, we will be discussing the DB error 303 in Hearthstone that doesn't allow the players to log in and the fixes that you can try to fix that easily.
What Causes Hearthstone DB Error 303?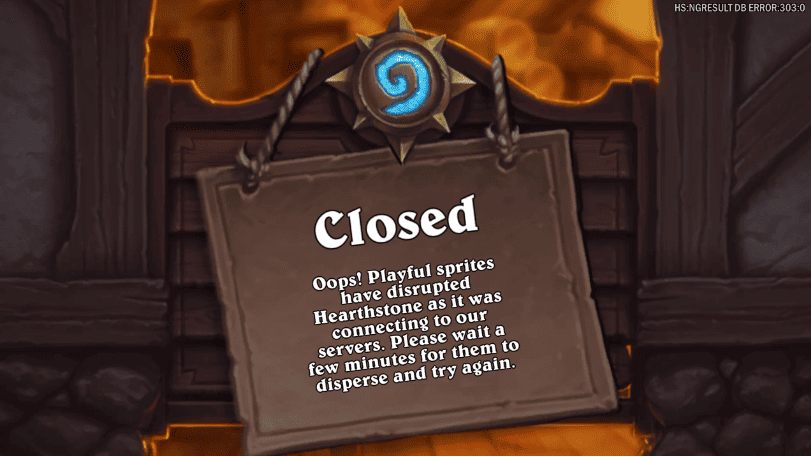 There can be a few reasons why you are seeing the DB error 303 on Hearthstone when you are trying to log into the game.
The issue can range from a problem with the server of Hearthstone to your antivirus stopping Hearthstone from functioning properly on your device.
The team of Hearthstone have conveyed to the players that this issue of DB error 303 is a bug that they are trying to fix from their side but there are also other reasons that can be the cause of this issue.
Below we have listed a few reasons for your convenience.
There might be some technical issue in Hearthstone.
The server might be having an outage or is going through a traffic overload.
The antivirus is causing an issue for Hearthstone in your device.
The firewall is blocking Hearthstone from connecting to its servers.
Other programs that are opened are interfering with Hearthstone.
There could be a bug in the device that is stopping Hearthstone from logging into your account.
How To Fix Hearthstone DB Error 303?
To fix the issue of DB error 303  on Hearthstone you can disable your firewall, restart your device, check the server status of Hearthstone, disable your antivirus, verify game files and reinstall Hearthstone on the device.
1. Try Again Later
As the error message itself says you can try again later to open Heartstoine when you are seeing the error 303 while trying to log into Hearthstone.
If there is any technical issue in Hearthstone then the chances are that the developers of Hearthstone are working to solve it.
You can open the game after some time, the issue should be solved by then. It might be solved in a few days if not a few hours.
The issue could also be due to a server outage or an overload of traffic on the servers, you can also check the server status of Hearthstone in the meantime.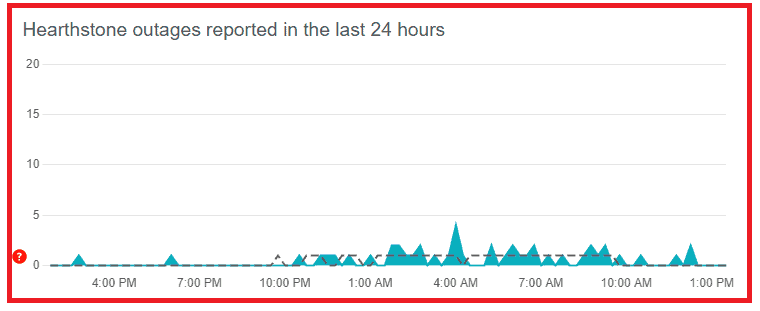 If you see that the server is facing an outage due to which you might be having the DB error 303  while trying to log in to the game then wait for some time and check the server status after some time yto see whether the server is back online. You should be able to log in after the server is back online.
2. Disable Firewall On Windows
Hearthstone may occasionally have its requests blocked by firewalls if the firewall believes it to be malicious software.
If you are seeing the DB error 303, that might be the situation. To solve that issue you can simply turn off your system's firewall.
Go to Control Panel from the Windows search bar.
Open Systems and Security.
Select Windows Defender Firewall.
Turn on the Windows Defender Firewall option.
Click on the Turn off Windows Defender Firewall (not recommended) button under the Private network settings and Public network settings.
Click on OK and close the window.
3. Close All Programs
If you are running any program at the back while opening Hearthstone on your device then make sure to close them and then try to log in to Hearthstone.
You can open Task Manager from the Windows search option and close the programs from there. In case you are on your phone you can close all the opened apps and then try to log in to Hearthstone.
4. Restart Your Device
Another fix that you can try when you are seeing the DB error 303  on Hearthstone is to restart your device. 
Many players have reported that when they see this error they had to restart their device and that solved the issue in case there was a bug in the device.
5. Verify Game Files Of Hearthstone
When you are playing Hearthstone from the desktop App of Battle.net of Blizzard Games there is a game verifier already built into the client itself.
You can use that to verify the Hearthstone game. Open Battle.net >> navigate to the Hearthstone page >> and click on the options menu >> select Scan and Repair to scan for any corrupted or missing game files.
Wait for Battle.net to finish verifying the files and then try to open the game and log in.
6. Disable Antivirus
Disabling your antivirus is the next solution you can try.
Antivirus frequently makes it difficult for any program to operate on your device.
The antivirus will prevent Hearthstone from operating on your device if it believes it to be malware.
You can temporarily turn off your antivirus program while opening Hearthstone to prevent this.
Each Antivirus has a different process through which it can be disabled.
Before attempting to disable it, make sure to check the process according to the antivirus you are using.
7. Uninstall And Reinstall Hearthstone
As an alternative, you can uninstall the Hearthstone and then reinstall it later.
You can uninstall Hearthstone by going to the Control Panel >> Programs >> Uninstall a Programe >> Hearthstone >> Right-click and uninstall it. Next, go to the Official Website and download Hearthstone from there.
To uninstall Heartstone from your phone, go to where the app is and long-press the app. You will have to select the option of Uninstall from the Menu. Now, go to the App Store from your device and install it again.
8. Contact The Blizzard Support Team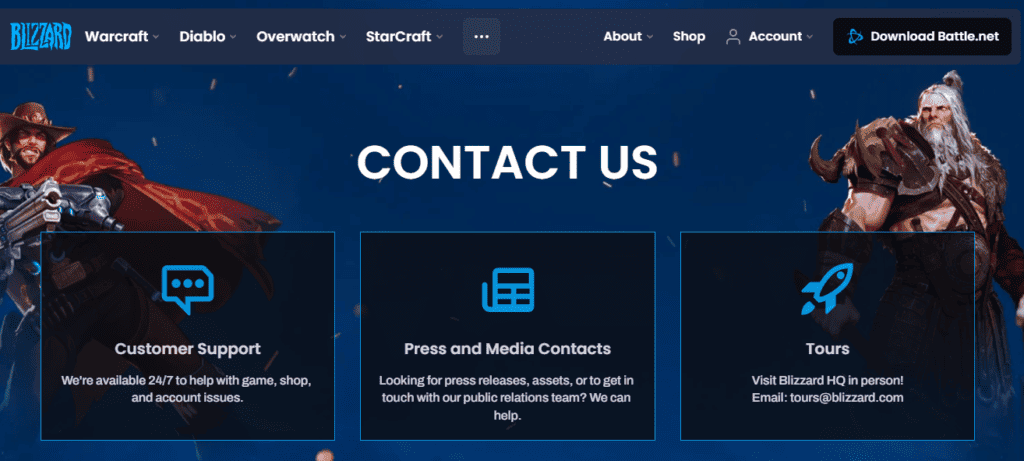 If you have tried all the solutions given above you should be able to fix the issue of Heartstoine showing DB error 303 while logging into it.
However, if the error is still there then you should check with the support Team of Blizzard Games to check the issue out.
Similar Posts: