Are you having trouble with your FiveM?
Maybe your FiveM is showing you the errors such as "RAGE error: ERR_GEN_ENT_CONT_3", "RAGE error: UNKNOWN", and "Rage error: err_str_info_2".
If that is the issue you are facing, you might be very worried and stressed.
However, there is no need to worry because there are many players who have seen this error and have successfully solved it.
FiveM is a great way to play the modified version of GTA V but similar to other mods and games, it can also have issues and errors.
In this article, we will be going over the reasons that cause the RAGE Error in your system and how you can fix it.
What Causes FiveM Rage Error?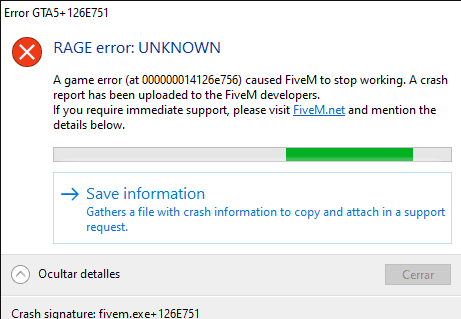 There can be a few reasons why your FiveM is showing you RAGE Error whenever you are trying to open it.
There is no official information given yet by the FiveM technical team as to why this error occurs however the players have speculated some issues that can be the reason.
Your Extended Texture Budget is high.
Your log files have corrupted files in them.
The GTA V game files could be broken.
Your Graphics driver is not updated to its latest version.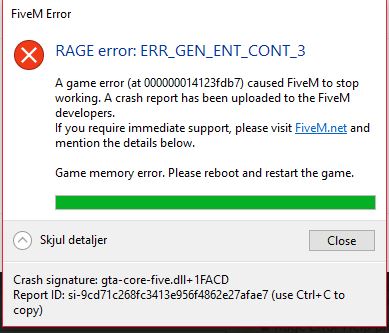 How To Fix FiveM Rage Error?
In this section, we will be discussing the fixes that can help you to solve the issue of RAGE Error in your FiveM.
1. Turn Down The Extended Texture Budget
The first thing that you can try is to turn down extended texture from the graphics setting of the game.
The RAGE Error might be happening due to the high graphics settings of FiveM.
Many players were able to solve the RAGE Error when they turned the extended texture budget setting to low.
2. Delete Logs Files
The next thing that you can do is delete the logs file from the files of FiveM.
To do that follow the given steps below.
Go to the icon of FiveM on the desktop and right-click on it.
Click on Open File Location.
Now go to FiveM Application data.
Select the Log File.
Delete the files inside the Log file.
3. Verify GTA Game Files
You should also verify the Game files of GTA because if there is any issue where the files have gotten corrupted or broken then verifying them would help to solve the issue in FiveM.
Steps to Verify Files for Epic
If you have purchased the game through Epic then go to your library >> select GTA V >> then click on three dots and choose Verify.
Steps to Verify Files for Steam
If you have bought GTA V in Steam then go to your Steam library >> then right-click on GTA V and select Properties from the options available.
Next, go to the Local Files tab >> select Verify integrity of game cache option to verify the files.
Steps to Verify Files for GOG.com
If you have gotten GTA V from GOG.com then launch GOG Galaxy on your device and then log into your account.
Find GTA V and then go to Customize >> Manage installation >> Verify / Repair to verify and repair the files.
4. Update Graphics Drivers
Another reason why you are seeing the RAGE error while trying to open FiveM could be due to your graphics driver not getting the required update.
You need to regularly update your graphics drivers so that they can play the games properly.
If you have not updated the graphics drivers in some time then please check the official site and see whether there is any update available.
If you see any update then install it and you should not see the RAGE Error anymore.
5. Contact FiveM Support Team
After you have tried all the fixes you should be able to fix the issue of RAGE Error in your FiveM.
However, if you still are not able to fix the error then it is time that you contact the FiveM Support Team.
After you have contacted the FiveM Support Team, you need to tell them about the issue and the fixes that you have gone through and they would be able to guide you.
Similar Posts: