Are you having issues with your Nvidia graphics drivers whenever you are trying to open FiveM in your system?
Maybe you are repeatedly seeing the error message, "NVIDIA GPU Drivers encountered an error".
If that is the case then you are not the only player as many others have also seen this message and were able to solve the issue with ease.
When you are seeing the error message of Nvidia GPU drivers then that means there is something wrong with your graphics drivers due to which FiveM is not able to execute its functions and can not open in your system.
In this article, we will be going over the reasons why you are seeing the Nvidia error in your FiveM and what you can do to fix it.
What Causes FiveM Nvidia GPU Drivers Encountered An Error?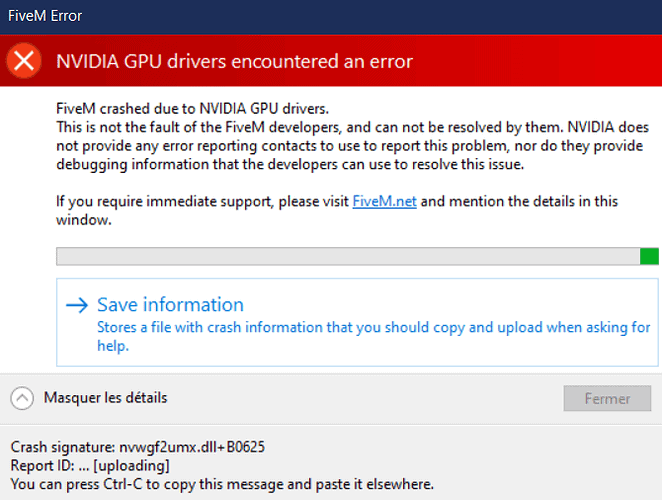 There can be a few reasons why your Nvidia GPU Drivers are encountering an error whenever you are trying to open FiveM.
These reasons can range from an issue with the cache folder of FiveM to an incorrect configuration of Nvidia controls in your system.
Below we have listed some of the important reasons.
There are too many junk files in the FiveM cache.
The Nvidia Graphics driver is not updated.
DirectX is not updated in the system.
Nvidia Settings are not configured properly.
The Graphics card is too old to run FiveM.
How To Fix FiveM Nvidia GPU Drivers Encountered An Error?
The fixes can range from deleting your FiveM cache files to a change in the settings of your Nvidia Graphics control.
In this section, we will be taking a detailed look at those solutions.
1. Delete The Cache Folder
The first thing that you need to do is to delete the cache folders of FiveM because the cache files sometimes store junk and corrupted files due to which you will have issues while trying to open FiveM in your system.
Open your desktop and Press Ctrl + R from your keyboard.
Write %localappdata% and click OK.
Now locate the FiveM folder from the tab that had opened.
Open the folder and go to FiveM application data.
Go to the Cache Folder.
Delete all the files except Games and subprocess.
Note: Don't forget to delete the caches file from the FiveM application data folder.
2. Update Graphics Driver
The next thing that you can do is update your Nvidia graphics driver.
If your Nvidia graphics driver encountered an issue it could be due to the graphics not being updated to the latest version.
You can easily update your graphics driver by going to the official site of Nvidia.
3. Adjust Nvidia Settings
You can also adjust the settings of Nvidia from your system and check whether that solves the issue of Nvidia drivers crashing.
Go to the Windows search option and type Control Panel.
Open Control Panel from there.
Navigate to Nvidia Control Panel.
Choose Manage 3D settings.
From the right tab choose Prefer maximum performance for Power management mode.
Choose Off for Vertical sync.
Click on Apply.
Now, close the window.
4. Update DirectX
Next, you can try to update the DirectX of your system.
You can just download the latest version of DirectX from here and install it on your system.
After you are done, restart your computer.
Now try to open FiveM and check if that solves the issue of your Nvidia GPU drivers crashing.
5. Change Your Nvidia Graphics Card
As a last resort, you can change your old Nvidia graphics card with a newer version.
Many old graphics cards do not have the system requirements to run games that came out later.
That could be the case for your graphics card.
In that case, exchanging your graphics card for a newer model should solve the issue.
Similar Posts: