FiveM is like a toolbox for GTA V that lets players make and join their own online servers.
Sometimes, it can have problems, just like any software.
One problem players often face is the "Could Not Contact Entitlement Service" error with code 530.
The full error message reads: "Could not contact entitlement service. Status code: 530, error message: 0/, response body:"
We'll explain in this article why this happens and share ways to solve it.
What Causes FiveM Could Not Contact Entitlement Service Status Code 530?
Numerous players have posted about the "Could Not Contact Entitlement Service" error with status code 530 on different forums.
When this happens, users can't get into the game.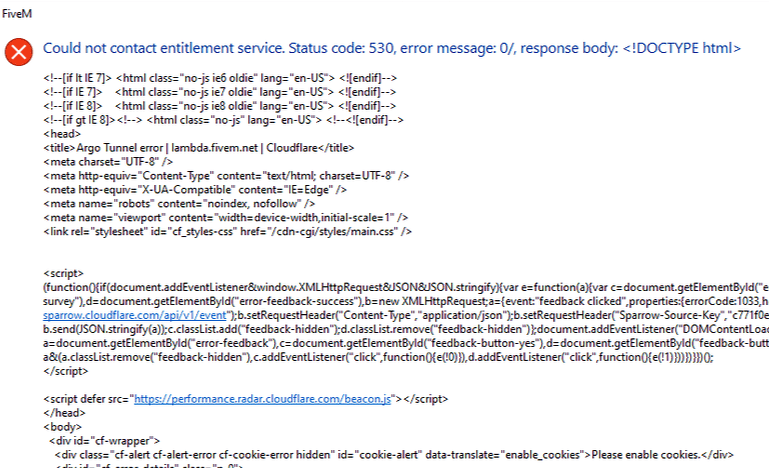 From our findings, this error crops up due to a server problem with FiveM.
It can arise during technical glitches or server maintenance.
How To Fix FiveM Could Not Contact Entitlement Service Status Code 530?
Here are some fixes that might help you resolve this issue:
1. Check Your Internet Connection
Before making any adjustments, ensure that your internet connection is steady and stable.
Any disruption in the network can cause issues with FiveM.
Here are the steps to Check your internet connection:
Turn off your router or modem, wait for a few seconds, and then turn it back on.
If the problem persists, you can reset your network settings on your device. Go to the network settings menu and look for an option to reset or restart network settings.
If you're using Wi-Fi, try switching to a wired connection to rule out any potential wireless issues.
Restart your router or modem to refresh the connection.
2. Check FiveM Server Status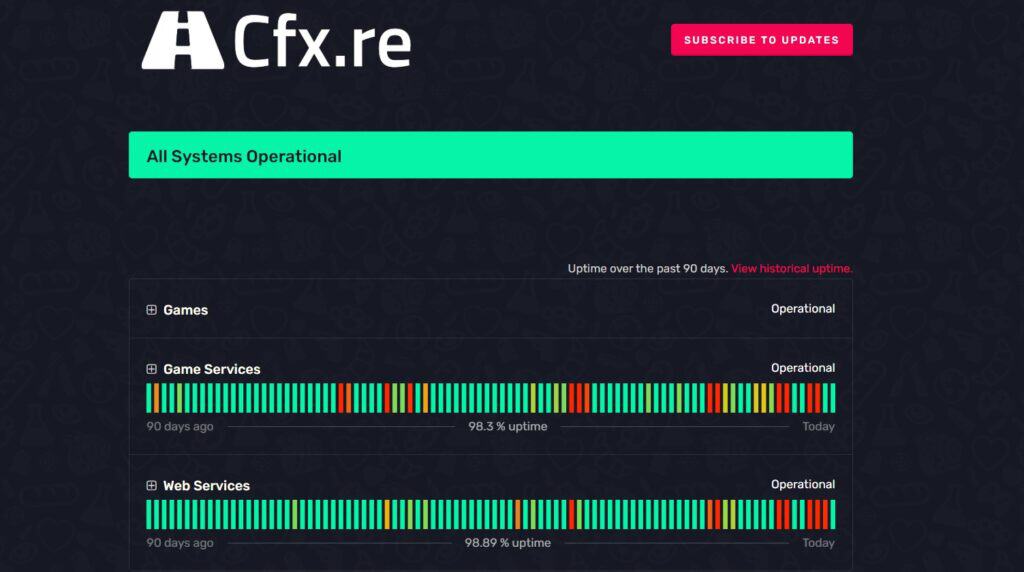 Check if the FiveM server has any issues, such as maintenance or technical problems.
In case the server is down for some reason, it is recommended that you wait for some time and then try again later.
3. Check For Updates
It's important to ensure that FiveM is fully updated to the latest version.
Check if any updates are available, and if so, make sure to install them.
Here are the steps to check for FiveM updates:
Start the FiveM game client.
It will look for updates and ask to install if found.
Visit the FiveM artifacts page for versions. Pick one and click "Install."
After updating, restart FiveM to apply the changes.
4. Contact FiveM Support

If the previous fixes didn't work, contact FiveM support for more help.
They're experts and can give you specific guidance to solve the issue.
Similar Posts: