Instagram is a social media app that allows people worldwide to share their pictures, images, videos, boomerangs, etc., through stories or posts.
Its direct message feature lets people chat and send images, videos, audio, and voice and video calls.
It has become a widely used application among the youth as it is being used as a platform to share content by social media influencers.
This article contain information about Feedback Required On Instagram: what does it mean and how to fix it.
What Does Feedback Required On Instagram Mean?
"Feedback required" error occurs when you perform a certain action multiple times.
Feedback required is an error message that temporarily disables the user from using any one of the features of Instagram and disables the IP address.
Whenever this error occurs, the user may not be able to log in, like posts, share posts, etc. This error occurs whenever you do the same action too many times.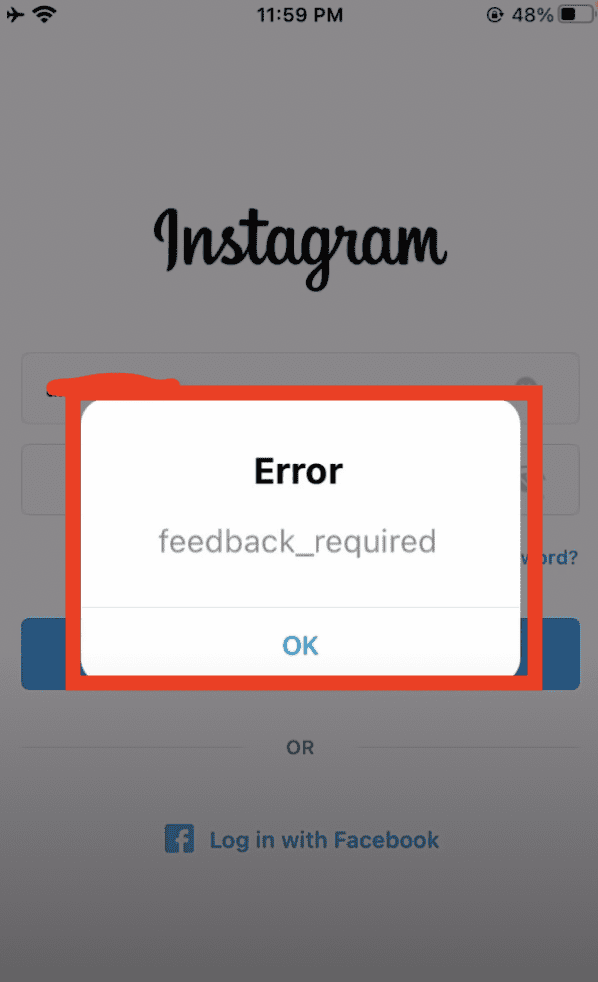 This leads to Instagram temporarily blocking your IP address because they might suspect you of being a bot, as doing the same action often seems to be suspicious or inhuman.
Why Does Instagram Say Feedback Required?
Instagram feedback error mainly occurs whenever Instagram suspects any bot action or inhuman action.
This error temporarily blocks the user's IP address and restricts them from many features like posting images, liking posts, logging in, etc. Some reasons that can lead to this error are:
There is a bug/ glitch within the Instagram app, or the server is down.
There might be a targetted account error which means that the account you are trying to interact with might have blocked you, or it can be because of their privacy settings.
This can occur when you fastly and continuously perform the same actions repeatedly, as doing this raises a suspicion of you being a bot.
When you use blacklisted hashtags, it may also lead to this error.
Whenever you post any spammy content, it may also cause this error.
How To Fix "Feedback Required" On Instagram?
Fix 1: Change Your Network
You can switch from wifi to a mobile network or vice-versa because doing this may change your IP address and allow you to access Instagram without any error.
Fix 2: Wait Till The Error Is Removed
You shall wait until Instagram lifts your account's restriction and unblocks your IP address. Instagram usually takes 24- 48 hours to lift the restrictions and unblock your IP address.
Fix 3: Access Your Data
Go to the settings on your Instagram and then select access data from the security section. Many users have reported that this instantly resolves the error and unblocks the IP address.
Fix 4: Use A VPN
Download any VPN from the play store and then choose any country. This changes your IP address and will let you use Instagram error-free.
Fix 5: Re-install Instagram
Uninstall Instagram from the google play store, and then, after a few minutes, download it again and try logging in to your Instagram account again.
Also Read: How To Restrict A User On Instagram?
Conclusion
The feedback required error occurs on Instagram whenever it suggests any suspicious bot activity from the user, like performing the same action repeatedly.
This blocks your IP address and restricts you from features like posting, logging in, etc. You can resolve this issue by waiting for 24-48 hours, using a VPN, accessing data, re-installing the Instagram applications, etc.
Similar Posts: