Need for Speed(NFS) Heat is a racing video game released in 2019 by Electronic Arts.
NFS Heat is 24th instalment in the Need For Speed series.
However, lot of peoples facing issue in NFS Heat.
Are you getting "error code 001C080F" in Need For Speed Heat.
No worry, you are not alone. Lot of peoples getting this error.
The full error is "Item System Synchronization Failed, Please Contact Customer Support".
Second part of error is "Error Code: 001C080F"
In this article, we will discuss why error code 001C080F occurred in NFS Heat and how to fix it.
Why Error Code 001C080F Occurred In NFS Heat?
In Need For Speed Heat, error code 001C080F occurred because there is some bug or glitch in NFS heat.
As this message comes up on the screen, you cannot play online after that.
This error usually happens if you play offline and acquire more money or new cars, items and then go online afterwards. There is a synchronization error.
EA knows about the issue and working on this.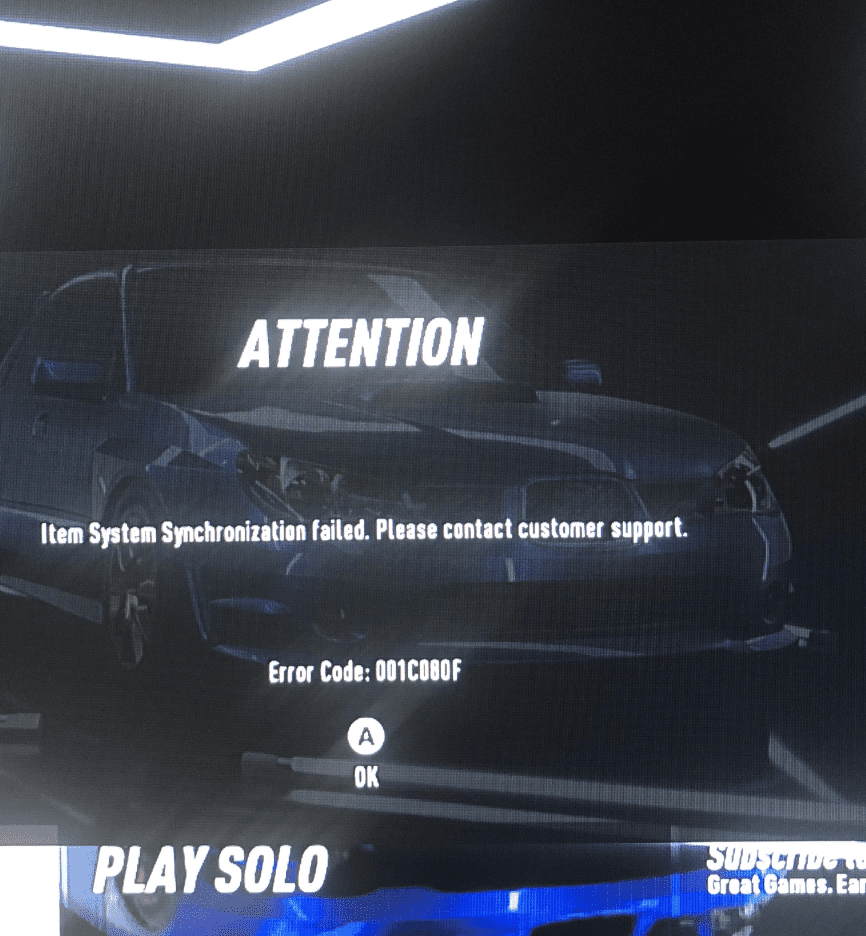 As many players reporting the issue on Twitter and Reddit:
"NFS Heat PC Inventory Sync Error 001C080F. Got hit with this inventory sync error for a day now and I can't play online at all. I looked up all of the solutions online but none of them worked. This is super frustrating I just want to play online with my friends"
"Hi, I have an error code 001C080F. I can't play online at all despite restarting the game, restarting the console, re-downloading cloud data from ps server. What's the fix for this?"
"Doesn't work, I've tried it multiple times and multiple ways. I've also uninstalled the game and still can't play online. Am I just banned? Do I throw the game away or just have to start a new account?"
How To Fix "Error Code 001C080F" In NFS Heat?
To fix Error Code 001C080F in NFS Heat, wait till the issue is fixed by EA Team.
There are some workaround shared by players in different forms which worked for them:
"I had the same issue. What I did was went to solo and did one day race and two night races. Than drove back into the garage to cash out the rep and fully closed the game right after. Started the game back up and no error code and I could play online again…worth a try."
"Hey I don't know if people can see this I played 1day race 2 night races and I let it save them I just turned off my system for 20 seconds and it connected hope it helps y'all "
Also try to restart the game and check if this works or not.
If still you are getting same error then wait till the issue is fixed by EA team or contact support team.
Patches and updates will be made available on a regular basis.
After that you can update the game to latest version.
Also, you can contact support team: https://help.ea.com/en/need-for-speed/need-for-speed-heat/
Alternatively, you can also contact them on Twitter: https://twitter.com/EAHelp
Further Reading:
Similar Posts: