Are you also facing the problem of pro clubs not working while playing EA FC 24?
In the thrilling world of EA FC 24, Pro Clubs mode is the pinnacle of teamwork and competition, allowing players to unite as a team and take on challenges together.
However, a recurring bug has been causing frustration among players as they struggle with FC 24 Pro Clubs Not Working.
EA Vancouver and EA Romania are actively developing EA Sports FC 24, which will launch worldwide on September 29, 2023, featuring a seven-day pre-launch period.
It actively compromises the experience for some players, trapping them in a relentless loading cycle.
In this article, we'll delve into the causes of this persistent issue and provide you with practical solutions to get back to enjoying your Pro Clubs experience.
Why Is FC 24 Pro Clubs Not Working?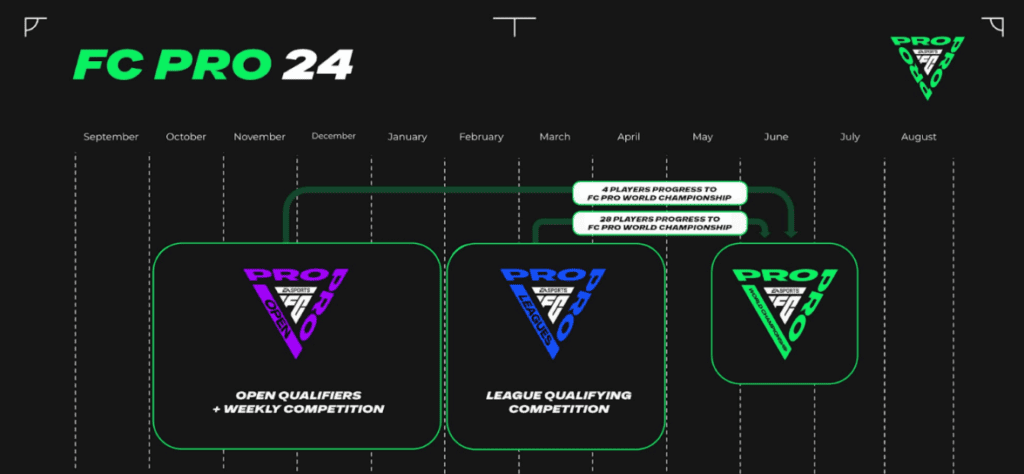 The "FC 24 Pro Clubs Not Working" bug has left many players scratching their heads, wondering why they can't dive into the action as smoothly as they'd like. Let's break down the key factors contributing to this issue:
1. Cross-Play InCompatibility
One major problem players face is cross-play incompatibility.
Gamers on different platforms, such as Xbox, PlayStation, or PC, often struggle to join matches together.
This issue arises due to differences in the game's infrastructure across platforms, making it challenging for players to team up seamlessly.
2. Input Delay And Server Problems
Many players report experiencing frustrating input delays and server issues during Pro Clubs matches.
Input delay occurs when there is a noticeable lag between pressing a button and the in-game action. This lag can disrupt gameplay and lead to missed opportunities.
Server problems worsen the situation, causing disconnections and a poor overall gaming experience.
3. Matchmaking Problems
Some gamers are encountering difficulties when trying to find matches in EA FC 24 Pro Clubs. This can lead to long waiting times and frustration.
Players have also reported that frequent crashes and stability issues while playing EA FC 24 Pro Clubs not only disrupt the gaming experience but also lessen their enjoyment.
How To Fix FC 24 Pro Clubs Not Working?

To fix FC 24 Pro clubs not working you have to fix compatibility issues, monitor official channels, check your internet connection, use matchmaking settings effectively, perform system maintenance, verify game files on EA, and contact the support team.
1. Check For Compatibility Issues
Ensure that the gaming platforms you and your friends are using are indeed compatible with cross-play. Some games restrict cross-play to specific platforms or modes.
Coordinate with your friends and have everyone ready to queue for a match simultaneously. This can increase the chances of getting matched together.
Use platform-agnostic voice chat solutions like Discord. This way, you can communicate effectively with your friends regardless of the gaming platform they're on.
2. Monitor Official Channels
Regularly check EA's official channels, such as their website, forums, or social media accounts, for updates on the bug.
EA is actively investigating the issue, and while they haven't provided a timeline for a fix, being informed about any developments is crucial.
3. Use Matchmaking Settings Correctly
Go to the game settings and review your matchmaking preferences. Consider widening your search criteria by allowing matches with players from different regions or skill levels.
Experiment with your squad size and formation. Smaller squads may find matches faster as they are easier to match with other teams. Adjusting your formation can also impact matchmaking times.
Join FIFA or Pro Clubs-specific Discord communities. These communities often have dedicated channels for finding players to team up with, making it easier to create squads.
4. Resolve Pro Clubs Matchmaking (On Console)
If you're facing matchmaking problems in Pro Clubs on your console, here's a temporary fix to get you back in the game:
Log into your EA profile and enter the Pro Clubs drop-in lobby.
Unplug the Ethernet cable from your console to disconnect from EA servers.
Wait for approximately 5 seconds.
Plug the Ethernet cable back into your console.
After the disconnection from EA servers, do not log back into your EA account.
Navigate to the Pro Clubs menu within the game.
Your game should automatically reconnect to the servers from the Pro Clubs menu.
Press "Drop In Match," ready up, and you should be able to play a game.
You may need to repeat these steps each time you want to play a Pro Clubs game until EA releases a fix for the cross-play bug.
This workaround should help you get back into the action swiftly.
5. Troubleshooting Game Launch Error
As an alternate fix, you can try the troubleshooting steps below to fix the game launcher when FC 24 Pro Clubs is not working.
Navigate to the folder where you've installed the game (usually "c:\programfiles\ea games…").
Locate two crucial files: "Eaanticheat.gameservicelauncher" and "eaanticheat.gameservicelauncher.dll."
Right-click on each of these files.
Choose "Properties" from the context menu.
In the Properties window, access the "Digital Signatures" tab.
In the "Digital Signatures" tab, pick one of the listed signatures.
Click the "Details" button for additional information.
In the Certificate window, click on the "View Certificate" button.
In the Certificate window, there's an option to "Install Certificate."
Click it to proceed.
Follow on-screen instructions, clicking "Next" until the installation process is complete.
Confirm the installation by clicking "Finish."
After successfully installing the certificate,
restart your game.
6. Verify Game Files
Before proceeding with any fixes, it's crucial to verify your game files for EA FC 24. This process ensures that your game installation is in a perfect state and can resolve loading screen problems caused by corrupted files. Depending on your gaming platform, here's how you can do it:
For Stream Users:
• Open the Steam client and navigate to your game library.
• Locate EA FC 24, right-click on it, and select "Properties."
• In the properties window, go to the "Local Files" tab.
• Click "Verify Integrity of Game Files," and let Steam check and repair any corrupted or missing game files.
For EA App (Origin) Users:
• Open the EA App (Original) client and find EA FC 24 in your library.
• Right-click on the game's icon and select "Repair Game."
• Origin will then verify and repair any corrupted or missing game files.
For Epic Games Launcher Users:
• Open the Epic Games Launcher and navigate to your library.
• Find EA FC 24, click the three dots (…) next to the game's title.
• Choose "Verify" to let the launcher check and repair any corrupted or missing game files
7. Contact The EA Support Team

If none of the above solutions works or if you encounter any unexpected issues, it's advisable to reach out to EA support for further assistance. Here's how you can do it:
Visit the official EA website and locate the "Contact Us" or "Support" section.
You can typically submit a support ticket or find contact information to reach their customer support team.
When contacting support, provide them with as much detail as possible about your issue, including your platform, specific problem, and any troubleshooting steps you've already taken.
EA support agents may have access to more advanced troubleshooting methods or be aware of ongoing bug fixes that can help resolve the loading screen issue.
Similar Posts: