Minecraft is a popular game where players can be creative and explore endlessly.
Sometimes, players face technical problems like the "Connection Timed Out Unable to Connect to World" error, which stops them from joining multiplayer servers or playing with friends.
The Complete error message usually reads: "Connection timed out. Unable to connect to world."
In this article, we'll explain why this error happens and share useful tips to fix it, so players can continue enjoying their Minecraft adventures without interruptions.
What Causes "Connection Timed Out Unable To Connect To World" On Minecraft?
The "Connection Timed Out Unable To Connect To World" error in Minecraft can happen for different reasons.
Slow or unstable internet connections are a common cause, leading to this frustrating message.
Also, sometimes Minecraft servers face issues like maintenance or technical problems, which could lead to such errors occurring.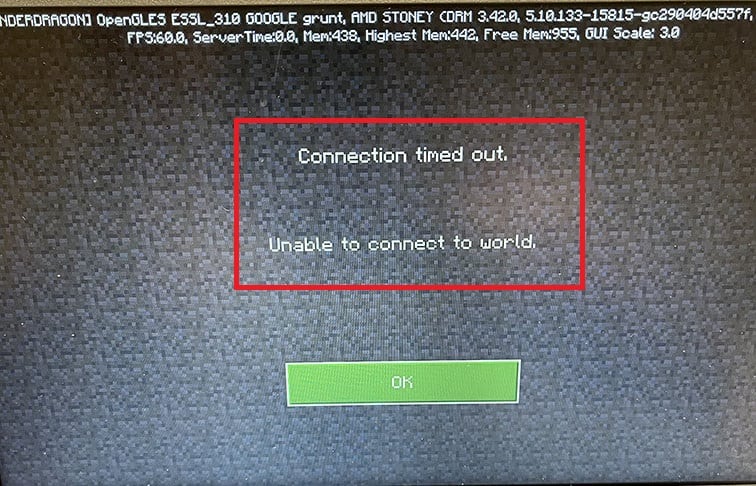 Firewalls and antivirus settings might interfere with connections, so try disabling them temporarily to see if it helps.
If you use a Microsoft account, signing out and signing back in can refresh the connection and fix authentication problems.
We have identified several workarounds that could potentially resolve the issue.
However, if none of these workarounds work, it is advisable to seek further assistance by reaching out to the support team.
How To Fix "Connection Timed Out Unable To Connect To World" On Minecraft?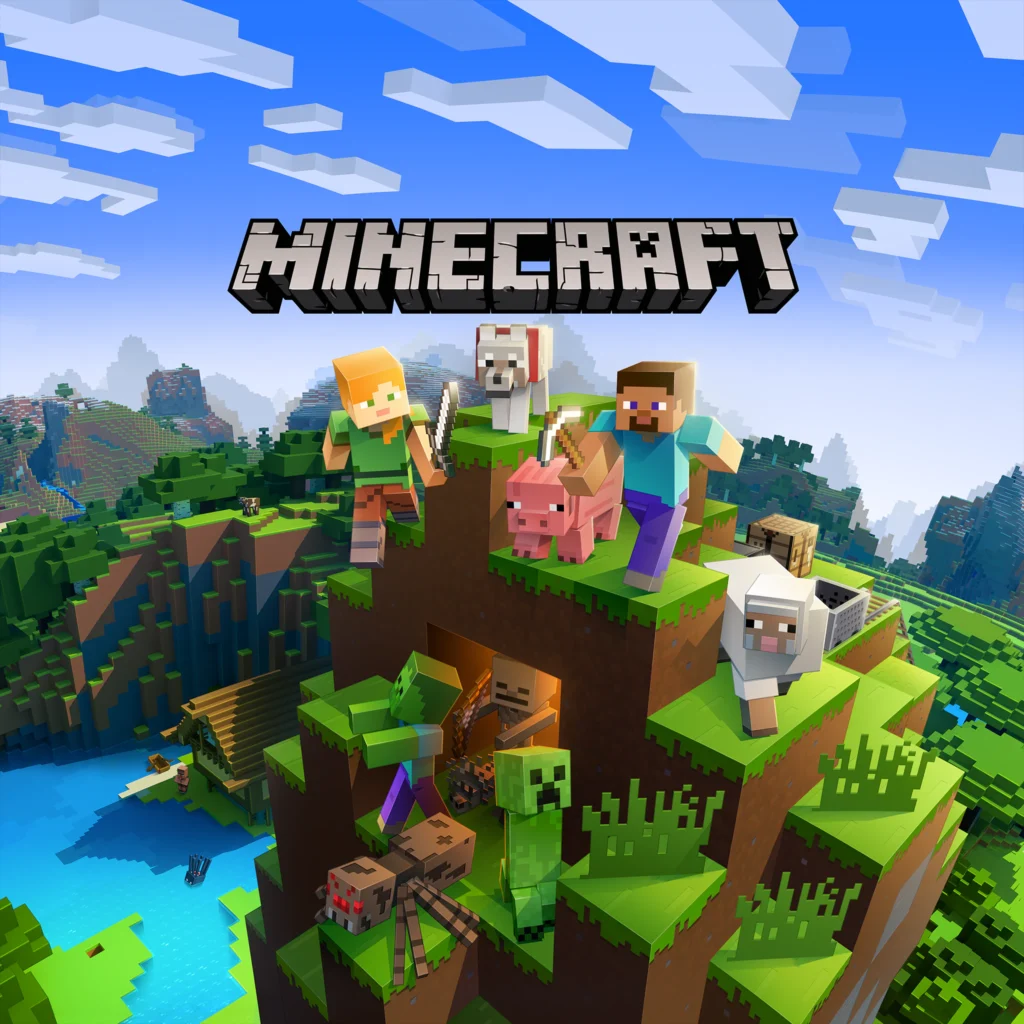 Here are some steps you can take to address the problem:
1. Check Your Internet Connection
Before you start troubleshooting make sure that your internet connection is strong and steady.
Here are the steps to Check your internet connection:
Turn off your router or modem, wait for a few seconds, and then turn it back on.
If the problem persists, you can reset your network settings on your device. Go to the network settings menu and look for an option to reset or restart network settings.
Try connecting your device to a different Wi-Fi network or switch to a cellular data network to see if the issue is specific to your current network.
If possible, try connecting to the internet using a different device, such as a smartphone or tablet, to see if the issue is specific to your device.
2. Check The Server Status Of Minecraft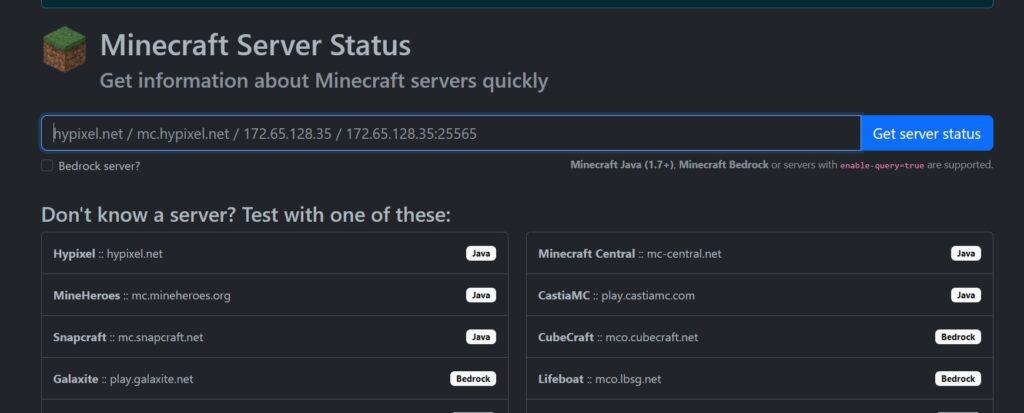 Check if the server status of Minecraft has any issues, such as maintenance or technical problems.
In case the server is down for some reason, it is recommended that you wait for some time and then try again later.
3. Sign Out And Back Into Your Microsoft Account
If you're using a Microsoft account to play Minecraft, sign out and then sign back in.
This can refresh the connection and fix any authentication problems you might be experiencing.
4. Update Minecraft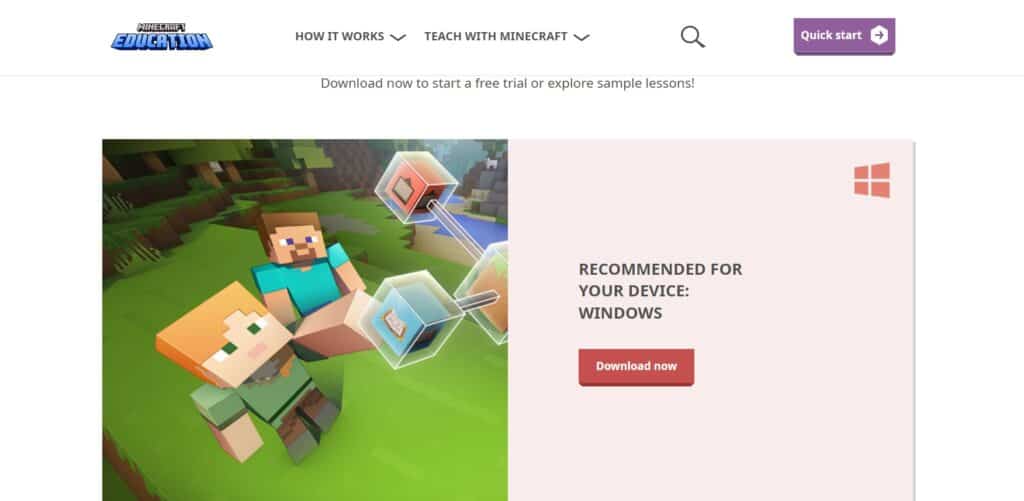 Make sure you have the latest version of Minecraft as updates fix bugs and compatibility problems.
Using an outdated version might lead to issues when trying to connect to servers.
5. Temporarily Disable Firewall Or Antivirus
Try disabling the firewall or antivirus software and check if these security measures accidentally blocked access to Skullgirls, causing this issue.
To temporarily disable your antivirus software, locate the antivirus program on your computer, open its settings, and disable it.
To temporarily disable your firewall, follow these steps:
Open the Control Panel.
Search for "Windows Defender Firewall" or "Firewall."
Select the appropriate network profile.
Choose the option to turn off the firewall for the selected profile.
6. Reload Your Private World
If you're trying to join a private world, try reloading it by restarting the world.
This simple step can often fix connection problems.
To reload your private world in Minecraft, you can follow these steps:
Launch Minecraft and sign in to it with your Microsoft Account.
Select Play.
Go to the Worlds tab and launch one of your own worlds (create one if you don't have any).
Open the game menu and select Save & Quit.
Now you should be back at the main menu. Choose the Friends tab and try to join their world again.
7. Update Network Drivers
Connection problems can occur due to outdated or faulty network drivers.
Make sure to update your network drivers to the latest version to ensure a smooth and stable connection.
Here are the steps to update network drivers:
Press the "Windows logo key + S" combination to open the search box.
Type in "device" (without quotes) and then select the Device Manager search result.
On the new window, scroll to find the "Network adapters" section. Then double click on it to expand it.
Now right-click on your Network driver and choose "Update driver".
Select "Search automatically for drivers".
Then wait for the driver to be automatically installed on your PC.
Reboot the machine once the process completes.
The error should not appear now.
8. Uninstall And Reinstall Minecraft
If the issue still persists, then try uninstalling Minecraft from your device and then reinstalling it from the official website.
Here are the steps to uninstall and reinstall on Windows:
Press the Windows key + "I" to open the Settings menu.
Go to "Apps" or "Apps & features" in the Settings menu.
In the search bar, type "Minecraft" to locate the Minecraft application.
Once you find Minecraft in the list, click on it to select it.
Click on the three dots (or "More options") button, usually located next to the app's name.
From the dropdown menu, choose "Uninstall" to remove Minecraft from your PC.
Download the Minecraft installation file from the official website.
Once the download is complete, locate the file and run it to install Minecraft on your PC.
9. Contact Minecraft Support

If you have exhausted all the previous troubleshooting steps to fix errors in Minecraft without success, the recommended next step would be to contact the official support team of Minecraft for further assistance and guidance.
Similar Posts: