The long-awaited third-person shooter action role-playing video game Remnant 2, created by Gunfire Games and released by Gearbox Publishing, has arrived at last.
Some players, nevertheless, have had annoying CO-OP issues that have prevented them from cooperating and having fun with the game as a team.
In the following article, we'll look into the root causes of Remnant 2 CO-OP's issues and offer a few possible solutions.
Why Remnant 2 CO-OP Not Working?
As per many reports on online forums, this error occurs on various platforms, and when it happens, it prevents players from connecting with each other.
There are a few reasons why Remnant 2 CO-OP might not work properly.
Remnant 2 does not support cross-platform CO-OP so make sure the person who you are trying to play with shares the same platform that you play Remanat 2 in.
Server issues like high loads or maintenance can disrupt connections, and players with weak internet or high latency may have trouble joining or hosting games.
Overprotective firewall or antivirus software can also interfere with the game's networking, causing CO-OP problems.
Also, it's important to keep in mind that the game was newly launched in July 2023, and as with any newly launched game, there might be some issues.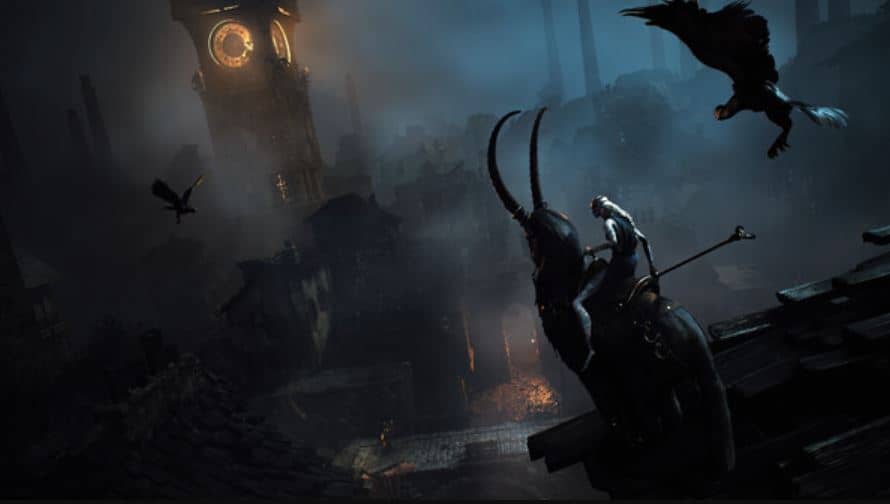 How To Fix Remnant 2 CO-OP Not Working?
If you are facing issues with co-op in Remnant 2, here are some workarounds that may be able to fix this issue for you but before you try them make sure your friends are in the same gaming platform as you when playing Remnant 2.
1. Check Your Internet Connection
Make sure that your internet connection is steady and stable.
Any disturbance in the network can cause issues with the co-op not working.
Here are the steps to Check your internet connection
Turn off your router or modem, wait for a few seconds, and then turn it back on.
If the problem persists, you can reset your network settings on your device. Go to the network settings menu and look for an option to reset or restart network settings.
If you're using Wi-Fi, try switching to a wired connection to rule out any potential wireless issues.
Restart your router or modem to refresh the connection.
2. Check The Server Status

Before you start troubleshooting, make sure that Remnant 2 server is working fine.
If the server is facing any issues, then you should wait for some time and try again later.
3. Restart Your Device
Sometimes, this issue can be temporary, and a simple restart can resolve the problem.
Turn off your device, wait for a few seconds, then turn the device back on and check if the issue still exists or not.
4. Unfriend And Refriend Again
To fix the CO-OP issue on Steam, try unfriending and then friending your friends before joining their game.
This solution was reported to work by some players and was shared in the verified community Discord
5. Join The Game Through Crystal
For PS5 users experiencing friend invite issues in Remnant 2, there is a temporary workaround provided by the verified community server.
In-game, follow these steps:
Go to the crystal.
Navigate to "Join Game."
Under each area displayed you will see your friends' usernames listed under small dots. Click on a friend's username to join their game.
If you have a large friends list and the process doesn't work as expected, try exiting the game and then click "Join Game" again.
3. Check Your NAT Type
Your NAT type can impact your ability to play with others, especially if it's strict, in which case you may need to open specific ports on your router.
To check your NAT type, follow these steps:
Go to Settings > Network > View Connection Status on your PS5.
Under "NAT Type," you'll see your current NAT type.
4. Disable Firewall Or Antivirus
Sometimes, security software such as a firewall or antivirus can accidentally block some features of the application.
Try temporarily disabling the firewall or antivirus to check whether they have been causing this issue.
To temporarily disable your antivirus software, locate the antivirus program on your computer, open its settings, and disable it.
To temporarily disable your firewall, follow these steps:
Open the Control Panel.
Search for "Windows Defender Firewall" or "Firewall."
Select the appropriate network profile.
Choose the option to turn off the firewall for the selected profile.
Save the changes and exit the settings.
5. Verify The Game Files
You can try fixing them by verifying the game files for Remnant 2 on Steam.
This process can find and fix any corrupted or missing game files that may be causing issues.
Here are the steps to verify the game file on Steam:
Open the Steam client on your computer.
Navigate to your game library and locate Remnant 2.
Right-click on Remnant 2 and select "Properties" from the context menu.
In the Properties window, go to the "Local Files" tab.
Click on the "Verify Integrity of Game Files" button.
Steam will now check the game files for any discrepancies and automatically download and replace any corrupted or missing files.
Once the verification process is complete, restart your computer and launch GTA V through Steam.
Here are the steps to verify the game file on PlayStation:
Go to Settings > Storage > Games and Apps.
Select Remnant 2 from the list of games.
Press the Options button on your controller.
Select "Check for Corrupted Data."
The PS5 will scan the game files and repair any corrupted files if it finds any.
6. Uninstall And Reinstall The Remnant 2
If none of the above-mentioned solutions has worked for resolving the CO-OP issue, then, lastly, try uninstalling Remnant 2 from your device and then reinstalling it from the official website or from your app store.

Here are the steps to uninstall and reinstall Remnant 2 on Windows:
Press the Windows key + "I" to open the Settings menu.
Go to "Apps" or "Apps & features" in the Settings menu.
In the search bar, type "Remnant 2 " to locate the Minecraft application.
Once you find Minecraft in the list, click on it to select it.
Click on the three dots button, usually located next to the app's name.
From the dropdown menu, choose "Uninstall" to remove Remnant 2 from your PC.
Download the Remnant 2 installation file from the official source.
Here are the steps to uninstall and reinstall Remnant 2 on Playstion:
Go to Settings > Storage > Applications on your PS5.
Select the Remnant 2 application.
Press the Options button on your controller.
Choose "Delete."
Once the game is deleted, reinstall it from the PlayStation Store.
7. Contact Remnant Support

If you have followed all the steps above and are still unable to resolve the issue, then it's time to contact Remnant support.
They have the expertise to help resolve your issue.
Similar Posts: