Are you finding it difficult to set your PlayStation 4 (PS4) as your primary console?
Activating your PS4 as the primary console offers numerous benefits: game sharing with friends and family, the freedom to play your games offline, automatic downloading of your new game purchases, enjoying PlayStation Plus benefits on multiple user accounts, and the ability to play your games on other devices via Remote Play.
Steps to Activate PS4 as primary PS4:
Go to "Settings" and then "Account Management".
Choose "Activate as Your Primary PS4".
If this is deactivated then you will see text written in bottom that "This PS4 is not activated as your primary PS4".
Now Tap on "Activate".
If Any PS4 already activated then click on "Change to This PS4".
Finally your PS4 will be added as primary PS4.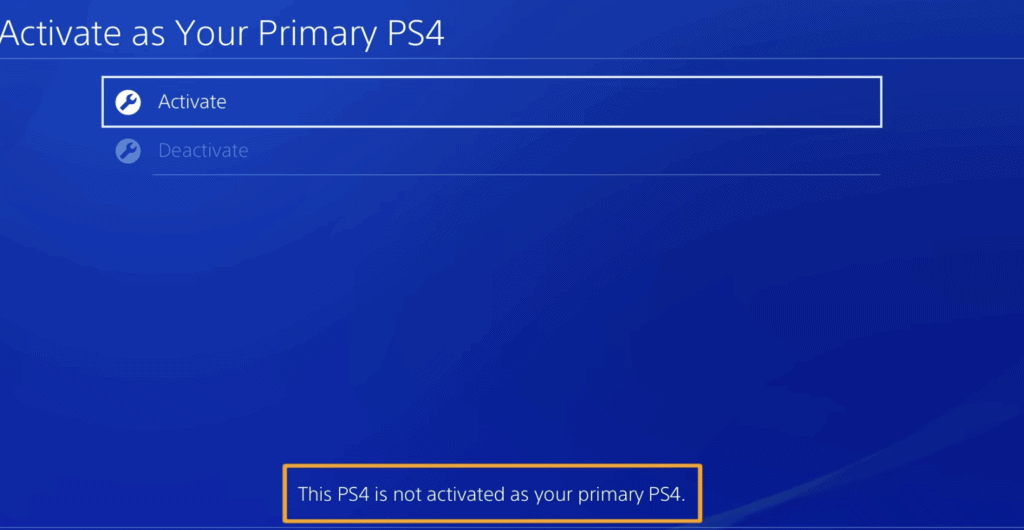 These features enhance your gaming experience, making the activation process absolutely worth it.
In this blog post, we'll walk you through step-by-step solutions to troubleshoot and Can't Activate PS4 as Primary PS4.
How To Fix Can't Activate PS4 As Primary PS4
1. Restart Your WiFi Router Or Connect To Mobile HotSpot
At times, restarting your WiFi router or connecting to mobile hotspot can help address the connectivity issues.
Unplug your router for a brief period, ideally around 15 seconds, before plugging it back in.
Or you can also try to connect to your mobile hotspot.
This method often proves successful in rectifying network-related errors.
2. Configure PS4 DNS Settings
Many users have tried to configure the settings of PS and that has helped them immensely in solving the issue.
Please follow the steps down below to know how you can do that.
Open your console and go to the Settings menu.
Select Network and choose Set Up Internet Connection.
Choose the connection type you are using, Wi-Fi or LAN (Ethernet).
For the IP Address choose Custom.
When selecting DHCP Host Name, choose Do Not Specify.
When choosing DNS settings, select Manual.
Now set the Primary DNS to 1.1.1.1 and the Secondary DNS to 1.0.0.1.
Close the Settings and restart your PS4.
3. Deactivate & Reactivate All Consoles
If the fixes above didn't help you then there is another alternative fix that you can try.
Open the website of PlayStation and sign into your account.
Go to the Device Management section.
Deactivate all consoles attached to your account from here and change the password of your account.
Now go to PlayStation and sign in to your account.
Open Account settings and activate your console as the primary one.
Similar Posts: