Are you having trouble trying to play games in your Steam Deck?
Maybe every time you try to play something, you see the error message, "An error of an unresolvable nature has occurred.
We've encountered a particularly stubborn issue, so sit tight while we reconnect you.
This screen will update automatically".
If this is what keeps you up late at night and makes you frustrated then we are here to help!
Many players all over the world have encountered this issue and have solved it successfully!
You can too, by following our guide.
Steam Deck is a handheld gaming computer developed by Valve that lets you play lots of games from Steam Library.
It not only allows the players to play multiple games but can also let them run Windows applications.
In this guide we will be discussing the causes of "An error of an unresolvable nature has occurred." and how to fix this issue in your Steam Deck.
What Causes "an Error Of An Unresolvable Nature Has Occurred" On Steam Deck?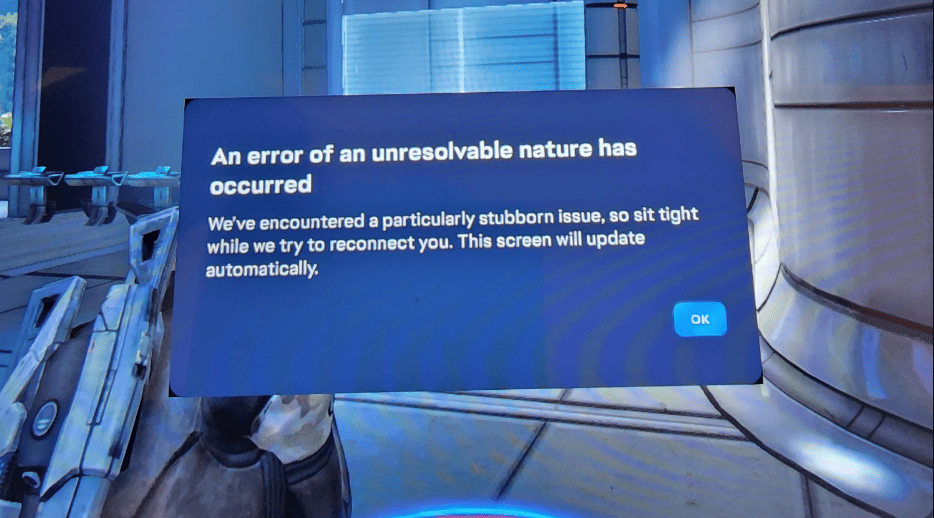 There is no confirmed reason as to why the error "an error of an unresolvable nature has occurred" happens in Steam Deck however the players have speculated that it could be a bug between the game system and the Steam Deck which makes this error pops up in your Steam Deck.
Even though there is no known reason as to why it occurs, there are some fixes that you can try to solve the issue.
Read on to say goodbye forever to this issue in your Steam Deck!
How To Fix "An Error Of An Unresolvable Nature Has Occurred" On Steam Deck
Now that you have identified why you have the error in your Stean Deck, it is time that we look at the fixes that can help you fix it.
1. Go To Main Menu And Load The Game
The first fix you can try is going to the Main Menu and then loading the game again.
However, to do this you will have to have saved the progress of the game that you have been playing.
When you have been facing this error multiple times then please play while saving your game frequently.
If you do see this error message, you can just go back to the Main Menu and come back again.
2. Troubleshoot Using The Steam Button
You can also try to troubleshoot the problem by using the Steam button and see whether that solves the issue.
Please follow the steps below to do that.
Hold down the Steam button for a few seconds.
While the Steam button is held down either use the right trackpad or a mouse plugged in to bring the cursor over to the "okay" button in the error message.
Click on "Okay".
And that's it!
Now you should be able to continue your game again without any disruptions.
3. Restart The Game
The next fix that you can try is to restart the game again after some time has passed.
When you see the error in your Steam Deck, close the game and leave it for a few minutes.
After that open it and launch the game gain.
Now, you should be able to play it without any issues.
4. Restart Steam Deck
Another alternative fix is restarting your Steam Deck.
Many players have reported that restarting their Steam Deck has made the error resolve by itself.
So you can restart the Steam Deck once and then launch the game that you want to play.
5. Put Steam Deck In Sleep Mode
Some of the players have reported that this error of unresolved nature only occurs once you launch the game.
In that case, you can launch the game, close the error and then keep your Steam Deck in Sleep Mode.
You can play your game without having this error then.
The only downside to this solution is that you will not be able to play any other game simultaneously.
Similar Posts: